A common misconception among CS:GO players is that cheap weapon skins aren't as cool as expensive ones. Well, you'll be surprised to know that many of the best cheap CS GO skins are actually some of the coolest skins in-game.
They don't have to be Factory New condition skins or worth thousands of dollars on the Steam market to look great. Below you will see a list of more than a few skins that are low cost and all come at around the same price.
So, without further ado, let's examine some of the best skins in CS GO that actually come at such a low price that you'll be wondering whether they're actually real. At the end of this list, you will also see how you can easily get your hands on any of these cheap CSGO skins.
Out of all the guns in Counter-Strike, the Desert Eagle is among the deadliest. The Oxide Blaze skin may not be able to make it deadlier but it can definitely make it more unique. It's a cool skin that features white flames over a dark brown base color. It also includes interesting inscriptions, a kill count, and a scratched smiley face. Definitely a skin worth considering.
Starting Price: $0.14
Highest Price: $2.02
Case: Spectrum Case
Skin Grade: Mil-Spec Pistol
Another gorgeous cheap skin in Counter-Strike Global Offensive is the AK-47 Uncharted. It is available with StatTrak technology and is most worth it for the price in Minimal Wear condition. The gun skin itself depicts Mayan or Greek mythology style patterns and high-quality wood textures. It's a dirt-cheap skin that's definitely worth having in your arsenal of the best cheap CSGO skins.
Starting Price: $0.39
Highest Price: $5.70
Case: Prisma Case
Skin Grade: Mil-Spec Rifle
3. USP-S Cyrex (Field-Tested) – $1.15
What better way to crush the pistol round in CSGO than with a USP-S pistol that's rocking gorgeous bright colors? The stunning USP-S Cyrex is a bit more expensive than a few of the other skins on this list but still features a good price and good condition overall. It's also one of the more unique skins with a design that looks super elegant in-game.
Starting Price: $1.15
Highest Price: $10.66
Case: Glove Case
Skin Grade: Restricted Pistol
The Minimal Wear AK-47 Elite Build costs significantly less than the Factory New model, while at the same time having almost an unnoticeable difference in appearance. As a result, it's safe to say that you're much better off buying the Minimal Wear version when it comes to the best cheap skins in the game.
Starting Price: $0.89
Highest Price: $22.49
Case: Chroma 2 Case
Skin Grade: Mil-Spec Rifle
The AWP is among the deadliest weapons in-game. If you're an AWP player, then it's only natural that you crush your enemies with style. The Capillary skin is a pretty good example of what cool skins look like. Best of all, this skin is the best option if you prefer to save some money and still get a skin that is in good condition. Both Factory New and Minimal Wear models are excellent choices compared to what they cost.
Starting Price: $0.15
Highest Price: $9.03
Case: Prisma 2 Case
Skin Grade: Mil-Spec Sniper Rifle
If you're motivated to buy skins for CSGO, most players recommend starting off with a Desert Eagle CSGO skin because it's one of the most popular guns in the game. This Minimal Wear skin for the Deagle in Counter-Strike Global Offensive is covered with a black and dark blue color.
This is actually one of the cheapest CS GO skins that you can possibly buy in the game. In fact, the difference in cost between the Battle-Scarred model and the Minimal Wear one is almost unnoticeable.
Starting Price: $0.08
Highest Price: $5.29
Case: Prisma 2 Case
Skin Grade: Mil-Spec Pistol
Sweeper is a worthwhile AUG skin that you'll be glad to own in Counter-Strike. Even as a Factory New Souvenir skin, it's still worth mere pennies. There aren't many gun skins like this one in the game, making it one of the best cheap skins that is worth less than a dollar, even as a Souvenir gun skin.
Starting Price: $0.04
Highest Price: $0.32
Case: /
Skin Grade: Consumer Grade Rifle
This epic skin doesn't actually have worms crawling on its surface but it does have gorgeous roots next to a white skull near the buttstock. It features a bright white background and definitely makes the weapon stand out in the world of Counter-Strike. One thing is certain, this skin can make your next CSGO games much more exciting.
Starting Price: $0.92
Highest Price: $6.24
Case: Chroma 2 Case
Skin Grade: Restricted Sniper Rifle
The Five-SeveN Boost Protocol is among the best CS GO skins that are cheap and still manage to look stunning, even in Well Worn or Field-Tested condition. It has stunning colors that are noticeable in-game and features a tactical modern design. If you want to win the pistol round and deliver your kills in style, then this cheap weapon skin will be money well spent.
This Minimal Wear skin is the cheapest Restricted Rifle grade AK-47 skin that you can currently find on the market. Despite it only costing a few dollars, it's still a beautiful gun skin that covers the entire weapon in a custom painted finish style. Given that the Factory New version costs twice as much, Minimal Wear or Field Tested may be the best choices at the moment.
Starting Price: $3.10
Highest Price: $22.92
Case: Shattered Web Case
Skin Grade: Restricted Rifle
Where to Buy Best Cheap CSGO Skins?
If you're on the hunt for even more skins that are also the cheapest on the CSGO market, you should check out the countless available options on SkinsMonkey. Find all the skins you could possibly want for the cheapest prices. From weapon skins, to knife skins, gloves, and more.
Best of all, you can rest assured knowing that the prices of the skins are up to date, the transactions secure, and you will quickly receive any skins you purchase or trade.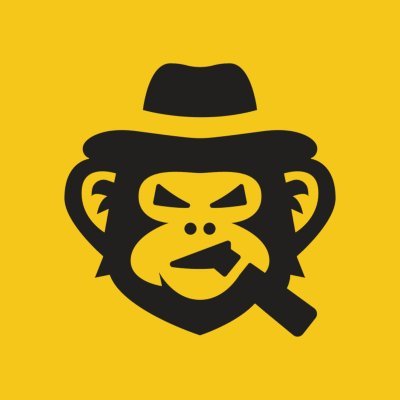 A true gaming enthusiast, especially Counter-Strike: Global Offensive and Rust. At SkinsMonkey, he is involved in creating game guides based on his own experience.