Valve Corporation introduced CS GO anime stickers within an update in February 2014. CS GO stickers had not been a part of the shooter's virtual reality before that. Although they did not bring any changes to the CS:GO mechanics, they created an earthquake in the Steam Community Market. Some time has gone before a balance between supply and demand was set up for the CS:GO sticker.
There are several popular categories of CS GO stickers. And the CS GO anime stickers are only one of such categories. In 2023, many CS:GO players are going crazy with anime stickers and there are many offers from other players trying to sell CSGO skins with these stickers. Despite having a manga aesthetic, they have a militarized appearance that makes them ideal for the shooter philosophy.
Keep reading to find the most prominent 5 CS GO anime stickers worth buying in 2023.
Why Are CS GO Anime Stickers Viral?
Any weapon skin in CSGO can have stickers placed on it. If you visit our CSGO trading bot, you can buy unusual combinations of the best anime stickers in CS:GO. Thanks to it, your weapon will be unique enough to become a valuable trade item. It is only one of the reasons why CSGO anime stickers became viral over time.
Many stickers commemorate big esport tournaments like CS:GO majors. So-called CS:GO esport stickers appear in limited editions in the marketplace. So, experienced traders are ready to pay big money, which makes that kind of stickers highly demanded. Anime stickers are also a great way to add some character to your free CSGO skins. 
What Are The Most Expensive CSGO Stickers in 2023?
TOP 5 Best CS: GO Anime Stickers List
5. Anime Sticker | Kawaii Killer
Kawaii Killer is a cute CS GO sticker that generated numerous repetitions. It costs slightly over $2. An anime girl with orange hair and blue eyes has a purple outfit. With her right hand, she makes the peace sign while holding a weapon. She resembles a special operations soldier, which is how a Kawaii CS: GO sticker originate.
Popularity: 70%

Release date: 6 October 2016

Price: $2.08
4. Anime Sticker | Water Gun
Water Gun is more akin to true anime than the other anime stickers in CS:GO. The character on this sticker seems to be a lot more intelligent and mature than the characters on the preceding stickers on this list. In comparison to the first entry, the female character in Water Gun is dressed in a black Cheongsam that is much more exposing. She has white cat-ear headphones and an orange cap on her head.
Popularity: 70%

Release date: 4 September 2017

Price: $1.12
3. Anime Sticker | Terrorist Chan
The woman depicted on the Terrorist Chan sticker appears to be a typical citizen. She carries two knives in sports jeans, a shirt, and sunglasses. Although she missed her mark, the sticker is still quite good-looking.
Popularity: 75%

Release date: 6 September 2017

Price: $1.85
2. Anime Sticker | Cheongsam
The character in the anime sticker's outfit inlcudes the folloing elements: a Cheongsam, a classic Chinese garment. The Cheongsam is typically tailored to the user.
Popularity: 65%

Release date: 14 September 2017

Price: $1
1. Anime Sticker | Kawaii Killer Terrorist
The sequel to the original Kawaii Killer is known as Kawaii Killer Terrorist. Kawaii Killer Terrorist is dressed in clothing that a terrorist in Counter-Strike: Global Offensive may wear rather than being dressed like a professional military or police force. She's covered her neck with a bandana. She has dark blue eyes and hair. Similar to the original Kawaii Killer, this sticker is clutching a weapon while making the peace sign.
Popularity: 75%

Release date: 28 April 2015

Price: $0.68
How to Get Anime Stickers and the Best Anime Skins in CS:GO?
You can get Anime stickers by:
Opening a Sticker Capsule will yield stickers

Buying from the Steam Community Market

Purchasing stickers from the best bot trading sites
Final Verdict 
Cool CS GO stickers are going viral and are in high demand as the prices will only keep rising. These are our TOP 5 best stickers CS GO to buy right now. If you do not get your hands on them now, you will regret it.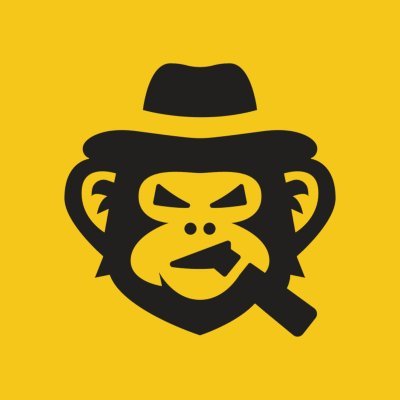 A true gaming enthusiast, especially Counter-Strike: Global Offensive and Rust. At SkinsMonkey, he is involved in creating game guides based on his own experience.