The release of Counter Strike 2 was a major event in the gaming world, with millions of gamers flocking to Steam to try out the new version of their favorite shooter. Just like the previous version of the game, CSGO, Counter Strike 2 is completely free to play for anyone with a Steam account!
However, the question "Is CS2 free?" can also be answered another way, as there is a paid version of the game. But don't worry, this doesn't mean that the free version is trash.
In fact, you might be surprised by what you're about to read below.
Is CS 2 Free? – The Best Answer
Yes, Counter-Strike 2 is a free first-person shooter game that can be downloaded from the Steam store. However, it also includes a paid feature, known as the CS2 Prime account. Prime players can enjoy plenty of extra perks in the game, and the prime status greatly improves the overall game experience. 
Let's explore the main differences between the Counter-Strike 2 free and the paid game modes.
CS2 Free Version
The free Counter-Strike 2 game version gives you access to every type of matchmaking mode in the game except for Ranked Matchmaking and Wingman mode. Aside from this, you get access to everything else this Steam game has to offer.
With a free CS2 account, you can enjoy the free matchmaking servers, as well as collect and trade CS2 (CS:GO) skins. However, when playing the game with other free CS2 players, you can expect to meet many smurfs, and possibly cheaters, in your matches. You also won't be able to get your CS2 rank.
CS2 Paid Version
Prime status players who pay for this feature will get access to exclusive weekly drops and instant access to Ranked Matchmaking. They will also be able to progress in Competitive Skill Groups, earn XP, and play Wingman whenever they wish. In addition, the prime matchmaking is protected against smurfs and cheaters, providing a much better experience for all the players. You will also be playing with gamers only in your skill group, meaning that Ranked Matchmaking is generally much more balanced. 
How to Get CS2 Prime Status?
While in the past there were two ways to obtain Prime status in Counter-Strike 2, this option has been limited, in order to prevent surfing and cheating in the game. You can no longer get CS2 Prime for free, and you have to purchase it from the Steam store.
In order to get CS2 Prime:
Get a CS2 free version on your Steam account
Open the CS2 game page from the Steam store
Click on "Add to Cart"
Select "Purchase for myself" when finalizing the transaction
Proceed to payment
How to Install CS2 for Free?
Now that you know the answer to the question, "Is CS2 free?", let's see how to install it.
You can download CS2 for free by heading over to the Steam store, typing in "CS2" and clicking on the green button that says "Play Game".
After this, an installation wizard will pop up. Complete the process and let the game download. Finally, all you have to do is launch the game from Steam and start playing. When you finish this process, you will have a free CS2 account, ready to play, collect skins, and upgrade to Prime in the future.
⚠ Warning: Don't download this free-to-play game from any other source other than Steam. There is a good chance you will get a message saying "CSGO download corrupt" and potentially even harm your computer.
How to Quickly Improve in CS2?
The best way to get better at CS2 is by watching the best Counter-Strike 2 players live. The most effective methods for this include:
watching professional Twitch streamers,

watching pro CS2 players in big tournaments,

or watching your own match replays.
After you've played a match in CS2, you will see a green "Download" button in the bottom right corner. This will allow you to download a replay of the match and view every angle to analyze your mistakes.
Sometimes, you may spot an error message saying "Download Incomplete" when trying to watch a replay. There is a simple CS2 download incomplete fix for this, and all it takes is clicking on the Delete button next to it and downloading the replay again.
Although CS2 Prime isn't free, you can get free CS2 (CS:GO) skins at SkinsMonkey. Go to our website and check out the free giveaways!
Is CS2 Free? – Final Verdict
There is no doubt that CS2 is one of the best free games to play. As you've seen here, getting started with CS2 is pretty straightforward. It was developed so that new players will have an easy time getting started and progress further through the ranks.
Hopefully, this guide was able to help you learn how to get started with CS2. In addition, you can now explain to someone when they ask you, "Is CS2 free?".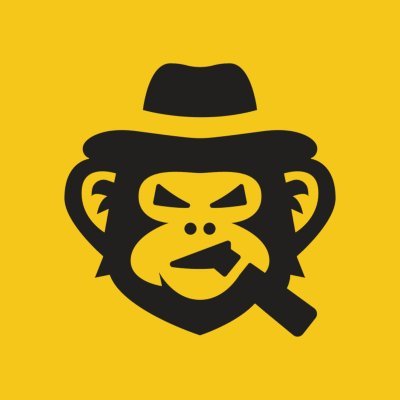 A true gaming enthusiast, especially Counter-Strike: Global Offensive and Rust. At SkinsMonkey, he is involved in creating game guides based on his own experience.