Rust is among the most played games on Steam with its years of adventure and tens of thousands of active players. Rust already had a certain and stable player-base due to his survivability and extremely competitive playstyle, but this has been escalating lately. This player-base also provides the in-game economy in Rust.
What is the Rarest Rust Skin?
Especially in-game cosmetic items, namely Rust skins, are extremely popular and loved by the community. In this case, it naturally means the formation of an economy in Rust. The Rust skin market has grown significantly in the industry, as some of the rare skins in Rust can be worth thousands of dollars. Rarest skins, actually are the most expensive Rust skins. There are so many skins to choose in the Rust market, including the free Rust skins.
1. Punishment Mask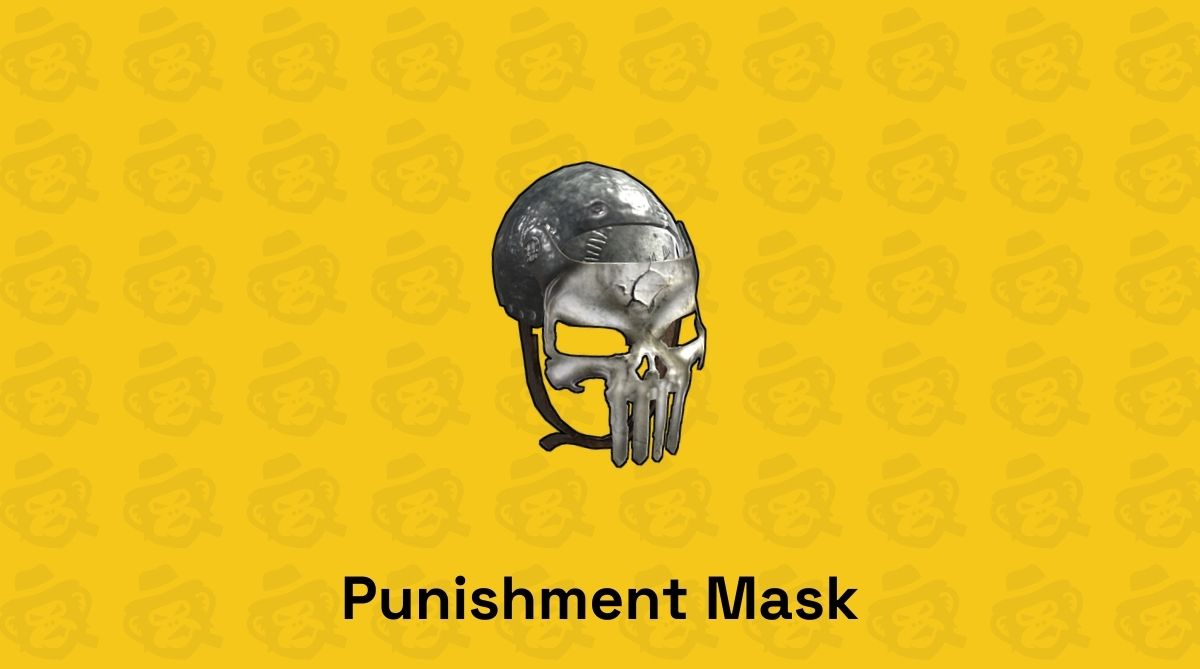 Punishment Mask is a skin that has been removed due to copyright in-game and was listed for sale for several hours before being removed. Since it was on sale for a short time, 300 units were sold in total. This makes the item extremely rare and it is the most expensive Rust skin in the game. It has an intimidating iron skull design in appearance. If you encounter such a skin in the game, you can understand how cool that player is. This item, which looks like it came straight out of the Marvel punisher, most expensive Rust skin, and you might have a hard time purchasing it because it's so rare. Therefore, we recommend that you do a good research.
Punishment Mask Skin Features
Price: $1,693,56 – $1,750,72
Slot: Metal Facemask
Released: November 24, 2016
It is a kind of mask where you can establish psychological superiority over your opponent in the game.
2. Metal Tree Door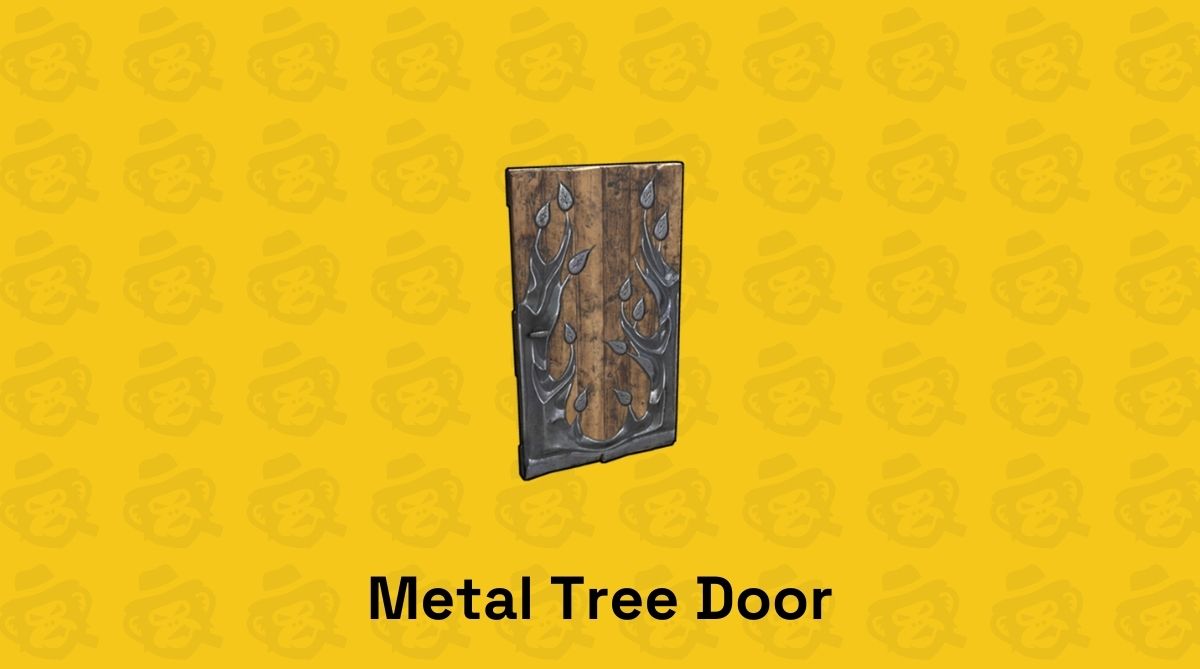 You can call this skin a simple door item. However, due to its design, it shows the art of the elves that we are accustomed to from fantasy literature. Some players are also obsessed with such items. So you may be surprised about the price of the Metal Tree Door. At the same time, you can place the wooden door in the repair workbench or by making it from the crafting menu while in the game.
If you wish to purchase this item, you may use third party sites such as our SkinsMonkey site. You can also use the Steam Community Market if you want, but we don't recommend it. Because you cannot convert items sold on Steam into cash. However, when you want to buy, you can try to buy it cheap by setting up a buy order on Steam.
Metal Tree Door Skin Features
Price: $1,539,95 – $1,600,00
Slot: Wooden Door
Released: October 4, 2018
Metal Tree Door looks like a fantastic middle-earth item due to its drawing and design.
3. Alien Relic SMG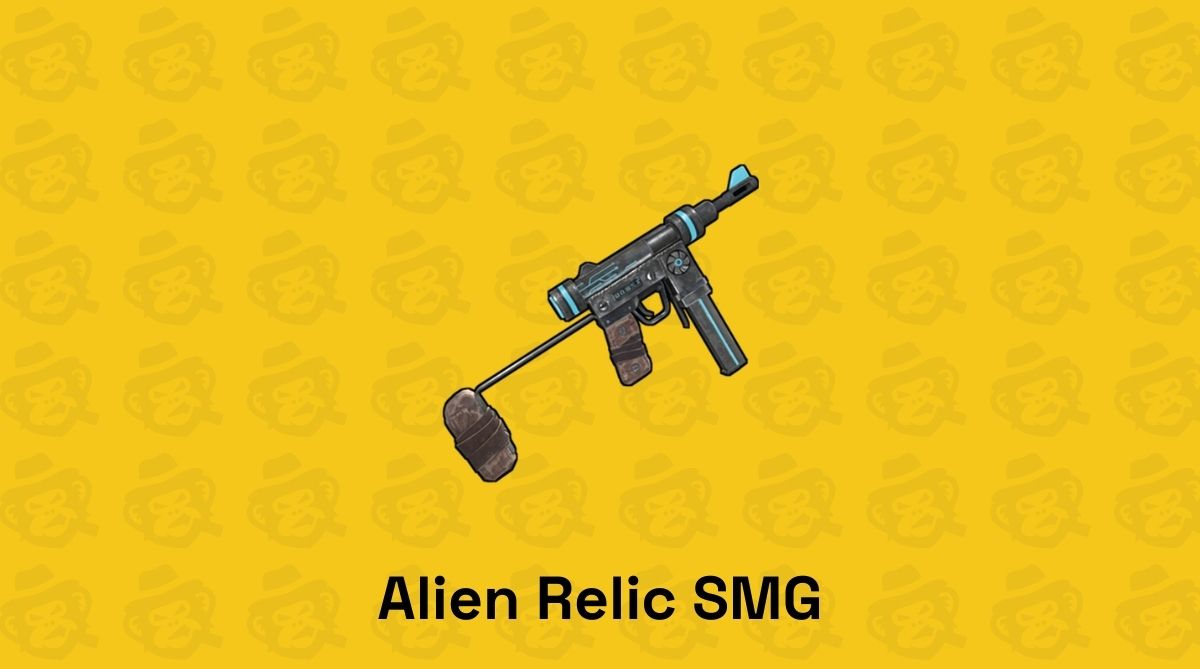 With its future-themed design, the Alien Relic SMG ranks third on our list of the rarest Rust skins. You can clearly see the dominant blue and metallic gray tones on the skin. In addition, when it gets dark in the game, the skin glows in neon style. It may seem expensive to many as it is over $1000 in price, but it is a complete collectible item. In addition, if you want to buy Rust skins like that, because it is rare, you need to be ready to make a serious payment.
Alien Relic SMG Skin Features
Price: $1,196.20 – $1,280.67
Released: December 18, 2016
Slot: Weapon
Thanks to its neon feature, the turquoise areas on the gun glow at night.
4. Big Grin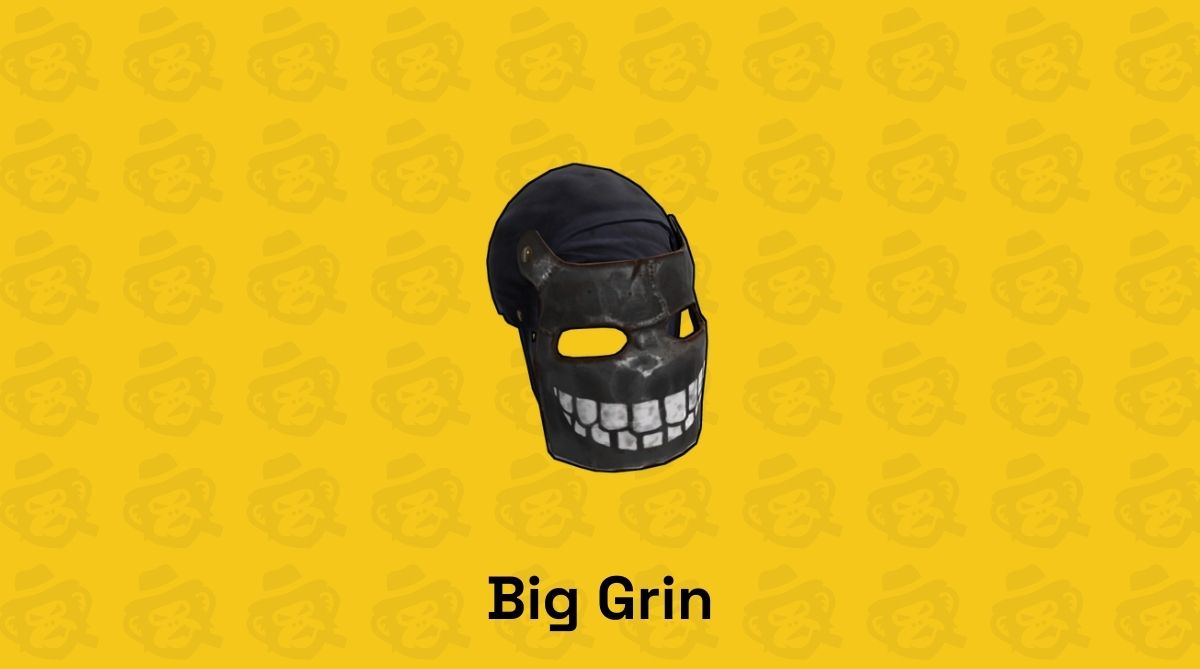 Big Grin is a great skin that can become the nightmare of the opponents. Although it is not very rare like the Rust skins we mentioned at first, it is still sold at a high price. Most Rust players like to play with this type of skin, as its appearance in the game looks scary and cool. In-game cosmetic items increase the psychological pressure in Rust. For example, when you see an opponent with such expensive skins, you can think about whether to attack or not.
You can find an average of $600 in price, but sometimes the price can climb up to $800. In general, the prices of the most expensive Rust skins can be extremely volatile. In order to be protected from this, it is important to catch the best price average on an annual basis. Read more details about this skin in our article – Why Is the Big Grin So Expensive in Rust?
Big Grin Skin Features
Price: $621,95 – $718.42
Released: 28 October 2016
Slot: Metal Facemask
💡
Although these are rare skins you can find them on SkinsMonkey!
Trade Rust skins
using our automated bot and enjoy
the lowest fees
for exchanging Rust skins and items!
5. Tempered MP5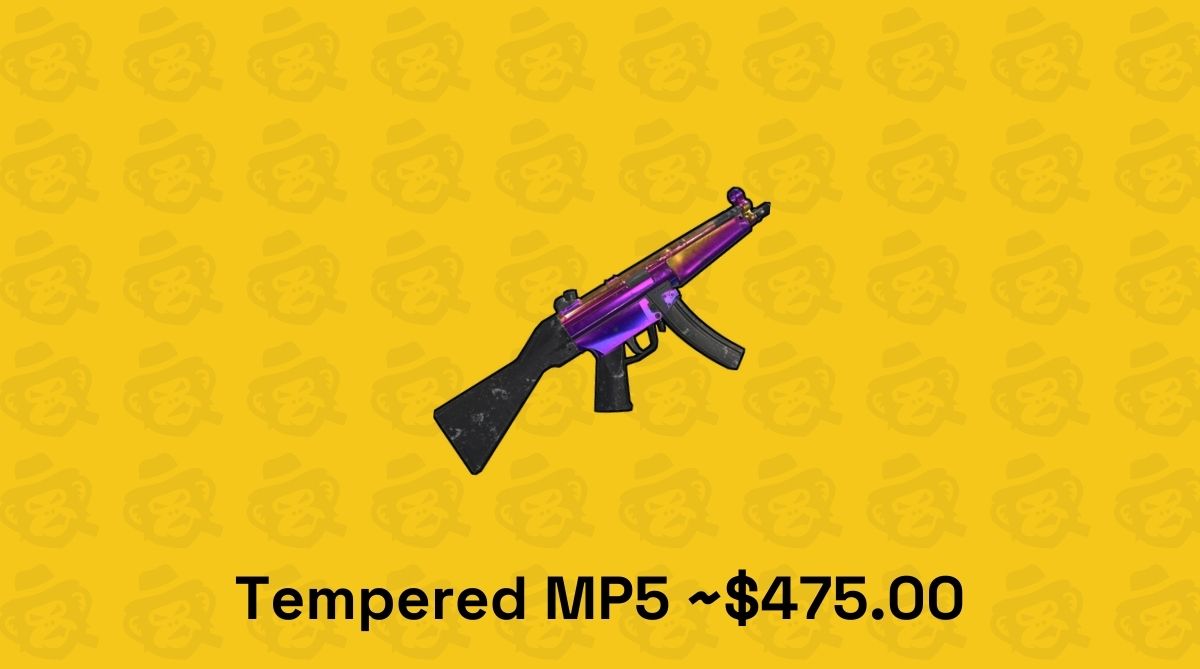 Designed with the return of the famous Rust skins creator Milho Frito, the Tempered MP5 is considered one of the best skins in the game. It is a skin designed for the military grade MP5, which is frequently used in the game in the early and middle time periods. Again, when you pick up the skin in the game, you can clearly see the intertwined harmony of golden yellow, pink, purple and dark blue. In addition, we can say that the sun's reflection on the MP5 body creates pleasant images.
Finally, if you've played Rust even once, you must know the Tempered skins. The Tempered skin of all kinds of items that you can wear on your character is included in the game.
Tempered MP5 Skin Features
Price: $481.99 – $552.00
Slot: MP5A4
Released: November 19, 2016
In general, any skin belonging to the Tempered skins set is said to increase visibility by the enemy in-game.
6. Horror Bag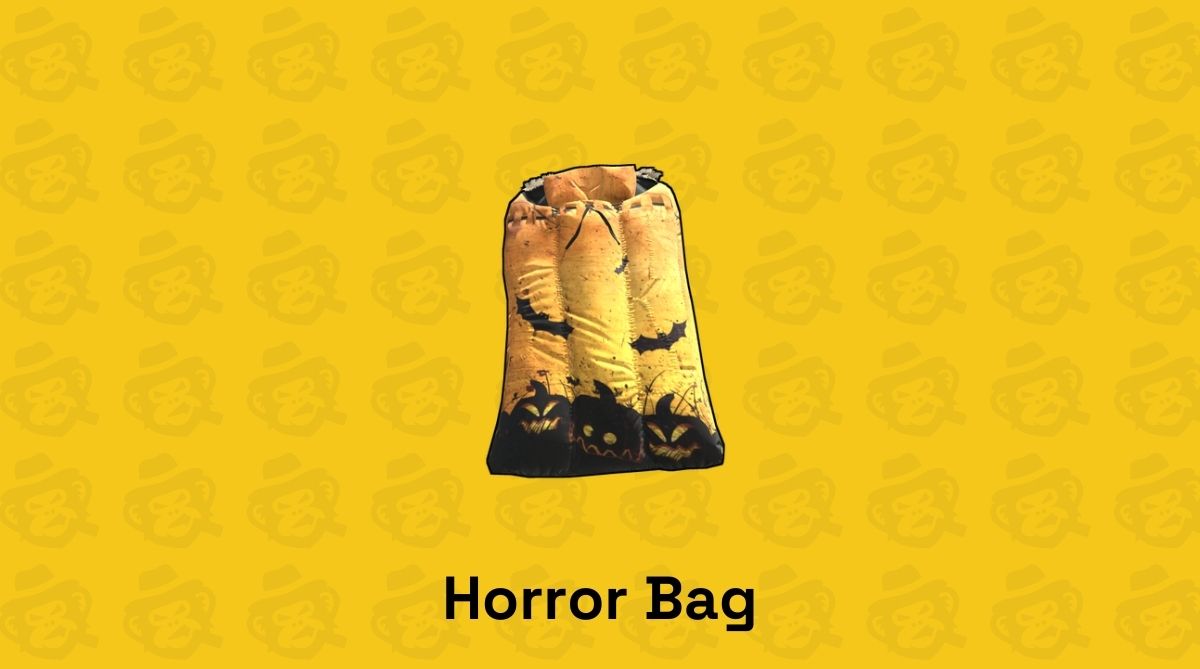 As you know, bags are of great importance in Rust. Especially when we consider the competition in the game, taking position and moving mostly depends on the bags. For this reason, players constantly connect to certain areas and create spawn points. That's why cosmetic items designed for bags are on sale. It appears in Horror Bag as one of the rarest skins in Rust. The harmony of yellow, black and hallowen theme looks great.
If you like this skin or other Rust skins, do you know how to buy it? Maybe you want to take a look at our article.
Horror Bag Skin Features
Price: $438.06 – $484.07
Slot: Sleeping Bag
Released: October 22, 2015
Produced in limited numbers for 2015 Halloween. The bats with the pumpkins on them are designed as a result of the combination of yellow and black.
7. Fire Jacket skins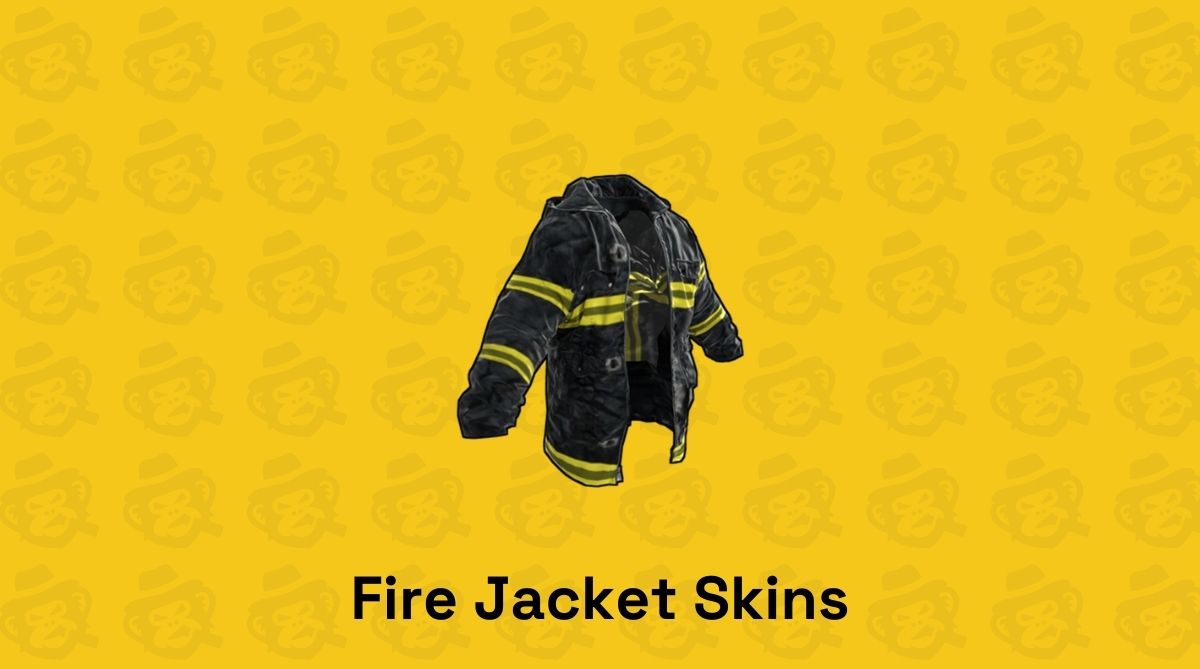 Did you ever think a fireman's jacket could cost hundreds of dollars in Rust? Then we will surprise you. Because this fire jacket is one of the best-selling Rust skins with its bright yellow patterns and is in the eighth place of our list. If you want to create an inventory for yourself in Rust, you can create nice combinations with this jacket and increase the dose of fun in the game. If you are interested in only jacket skins, this is one of the best and most expensive Rust skins.
Although the price has risen a little lately, most players generally want reasonable prices. So you might want to sign up for Skinsmonkey and have a look. You can find such skins that you are looking for at the lowest price in the market. If you want, you can search for someone to sell at the price you want by setting up a buy order on Steam.
Fire Jacket Skin Features
Price: $373.13 – $382.90
Slot: Jacket
Released: January 12, 2017
8. Glory AK47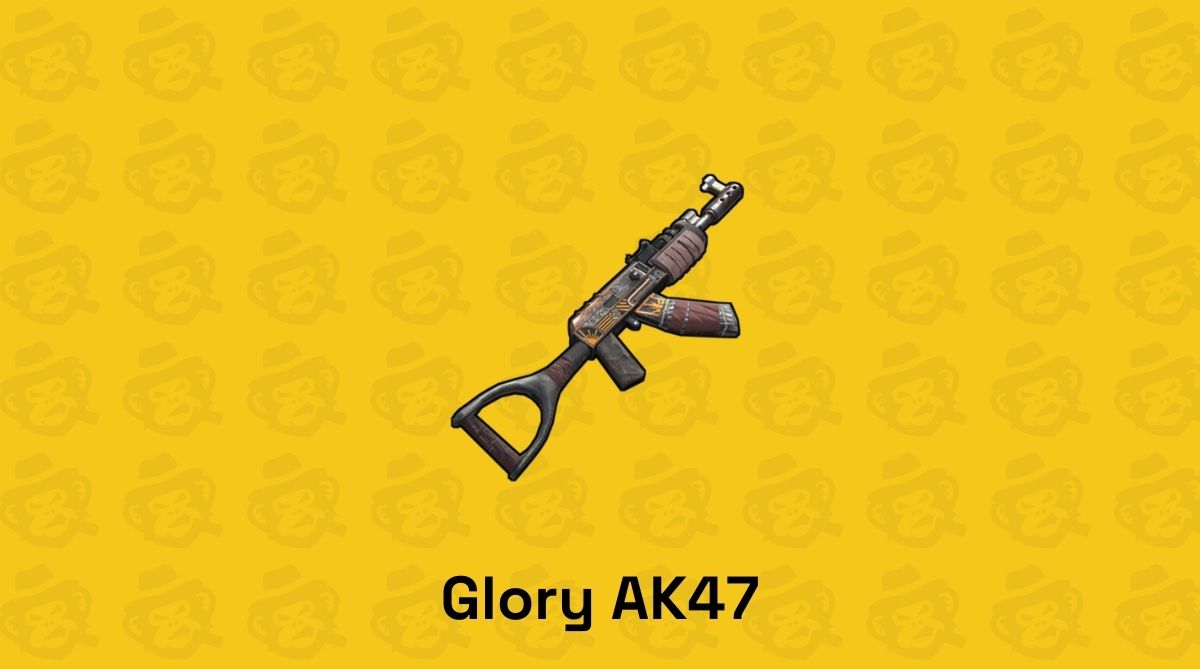 As you know, the AK47 is one of the highest level weapons you can get in Rust. Most players in Rust fight using the AK47 and are constantly trying to craft this weapon. The fact that a weapon is used so much in the game is naturally reflected in its skins. Especially Glory AK47 is your head in these. Its unique design and hand-embroidered designs on the body of the gun provide an authentic look.
In addition, Glory AK47 is included in the game as a set. Other parts of the set are Glory Sar and Glory Bar. If you want to own this rare Rust skin, you may need to open the wallet a little.
Glory AK47 Skin Features
Price: $291.32 – $330.00
Slot: Assault Rifle
Released: April 20, 2017
With the glowsight on the barrel of the rifle, you can get clearer sightings at night.
9. Creepy Clown Bandana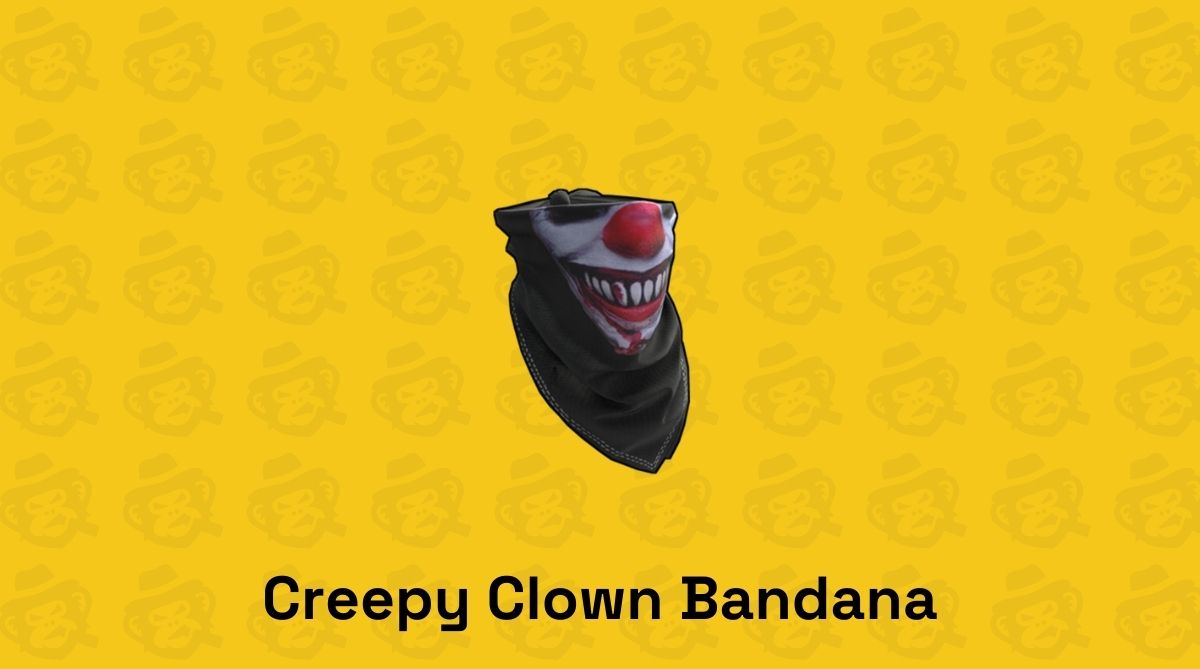 Another Hallowen concept Rust skin is Creepy Clown Bandana. We think that especially the players who have skins for every item in their characters will like this kind of skins very much. Because it is a rare Rust skin and looks scary in terms of its appearance. We see a smiling clown in the bandana. In addition, this skin was created by painting white, red and black colors.
Since the price of the skin increases and decreases in some periods, you may want to wait for a suitable moment to buy it. Especially when it was heard that this skin was stolen a while ago, there were changes in its price. However, the skin is still on sale, but its price may continue to rise day by day.
Creepy Clown Bandana Skin Features
Price: $258.13 – $338.00
Slot: Bandana Mask Skin
Released: October 22, 2015
10. Tempered Mask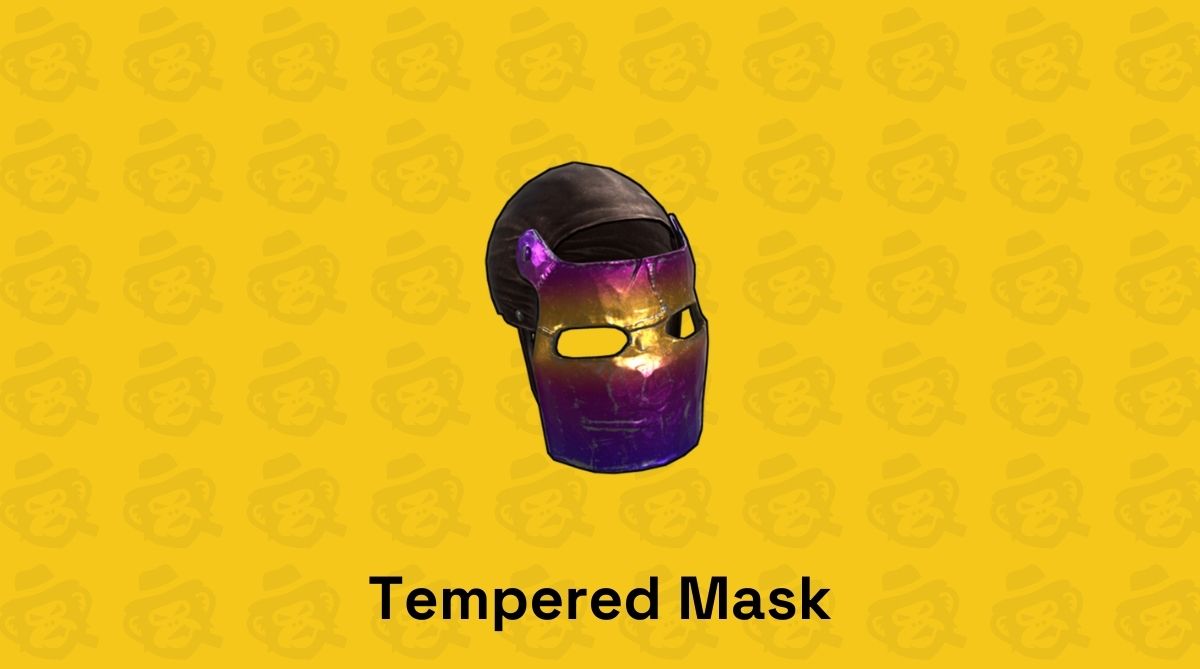 You may have noticed that most of our list consists of the most expensive masks in Rust. This is because the Rust community tends to be more inclined towards wearable cosmetics in general. As we mentioned, the only negative feature of the Tempered MP5 is that it increases the visibility in the game. Apart from that, the harmony of other colors, together with the pleasant design of purple and golden yellow, appeals to the eye.
Since it is at an average level in terms of price, we think that most people can reach it easily, even if it is a little bit. If you want to buy Rust skins yourself, you can visit third-party sites that sell Rust skins.
Tempered Mask Skin Features
Price: $251.08 – $259.41
Slot: Metal Facemask Skin
Released: November 21, 2016
Due to its design, you can see the spray application of golden yellow, purple, pink, dark blue and red colors on the front of the mask. Although this seems to be problematic in a game where headshooting is important, most players prefer it.
11. Freshly Dug Grave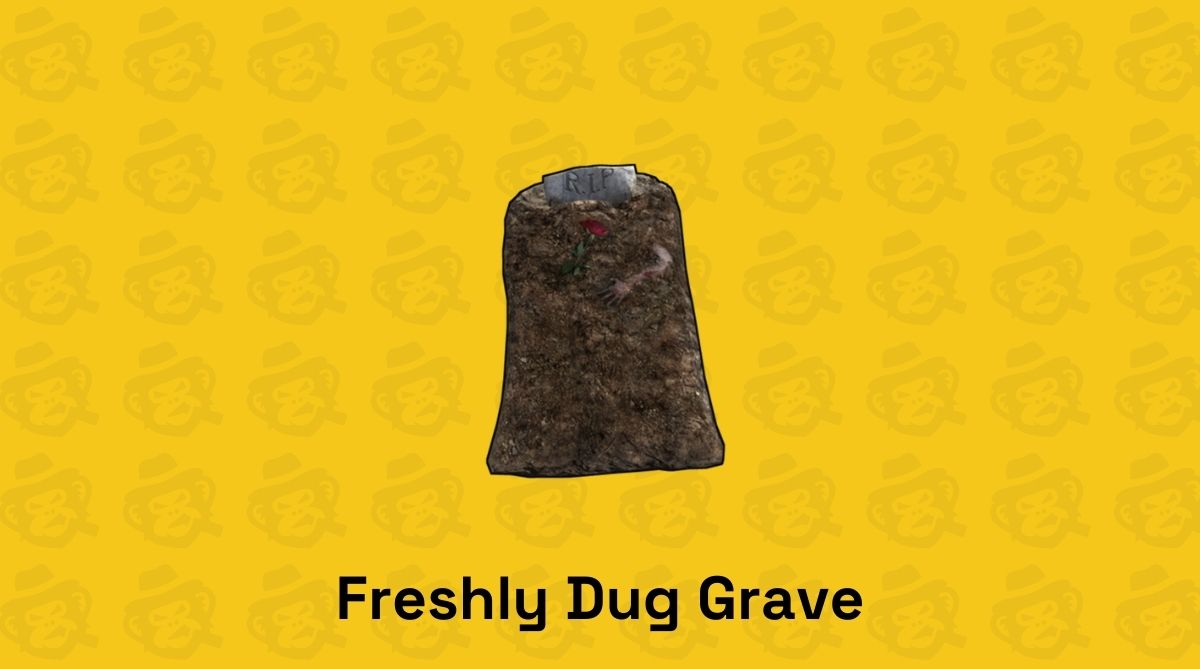 Want to use a grave-looking sleeping bag? Designed with the concept of Hallowen in 2015, this skin has an extremely rare and strange appearance. It can be useful sometimes, especially if you have decided to raid with your team. Because when you throw bags near the opposing bases, they usually destroy them. However, this bag is used very often because it can be easily camouflaged with the soil. Although it is a bit expensive in terms of price, we recommend it for collectors.
Freshly Dug Grave Skin Features
Price: $194.47 – $226.22
Slot: Sleeping Bag Skin
Released: October 22, 2015
The image of a red rose, a corpse's arm and a tombstone with the inscription RIP look funny.
12. Alien Red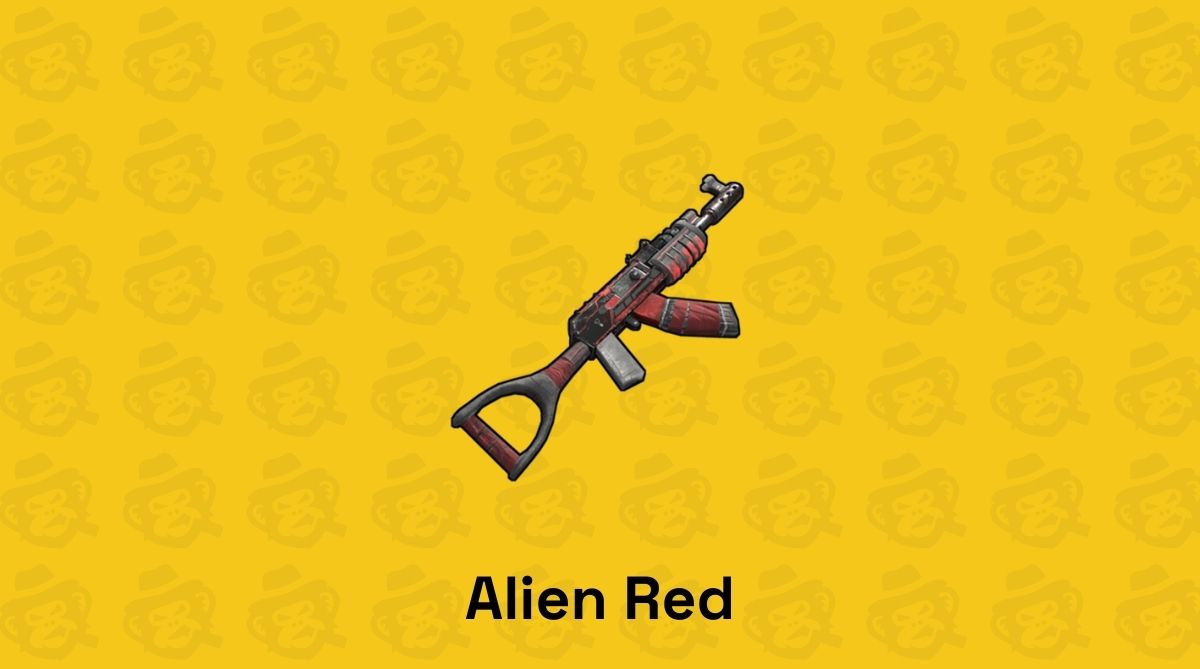 As we mentioned at the top of our article, the AK47 is one of the most used weapons in the game, despite its intense recoil. Especially if you have seen someone using an expensive skinned AK47 on a Rust server, we can recommend you to stay away from them. Because such players have thousands of hours of Rust experience and play the game very well. Alien Red is a great skin just like AK47's power in the game. Alien Red, which is one of the most expensive AK47 skins in Rust, is accessible to everyone with its average price.
Alien Red Skin Features
Price: $134.80 – $136.50
Slot: Assault Rifle Skin
Released: February 3, 2017
You can see a mixture of red and aged black on the skin.
13. Plate Carrier – Black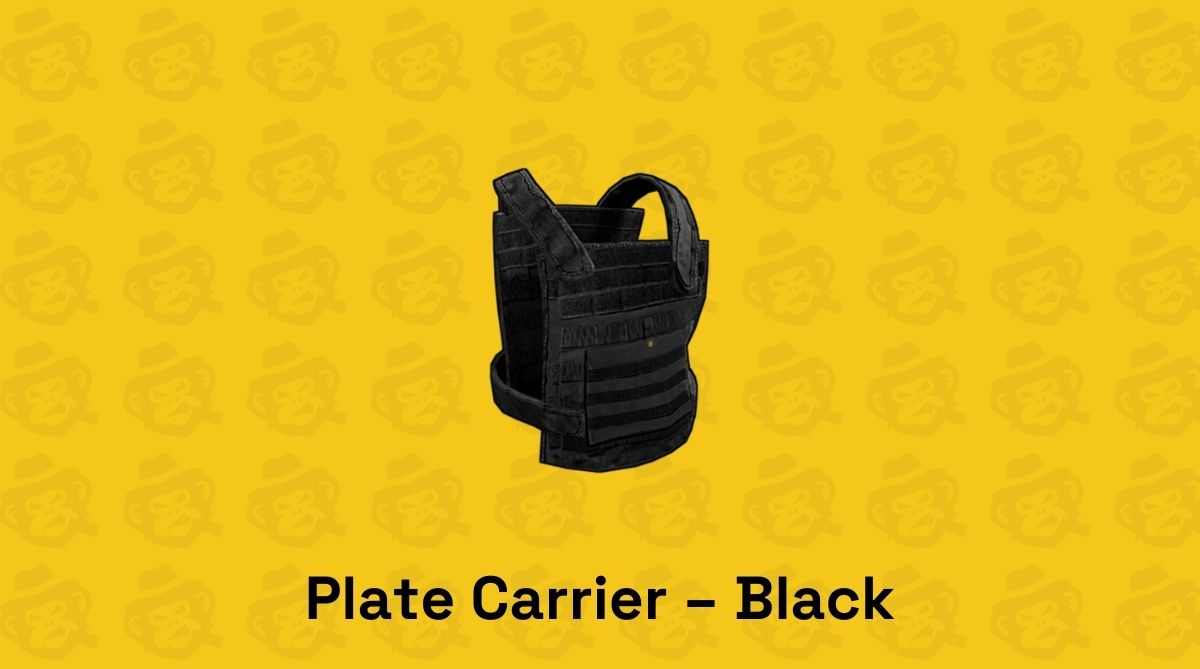 You can't do anything in Rust without armor. Otherwise, even someone traveling with an arrow or spear can easily kill you. That's why the use of body armor is very important. Pro Players generally prefer colorless cosmetic items in their armor sets. The reason for this is not to be an open target when the weather is bright. Plate Carrier Black was designed exactly that way. You can create a great set with its black look.
Plate Carrier – Black Skin Features
Price: $146.30 – $150.00
Slot: Metal Chest Plate Skin
Released: November 17, 2016
Especially at night, you can walk around like a ghost with this kind of metal chest.
14. Glowing Skull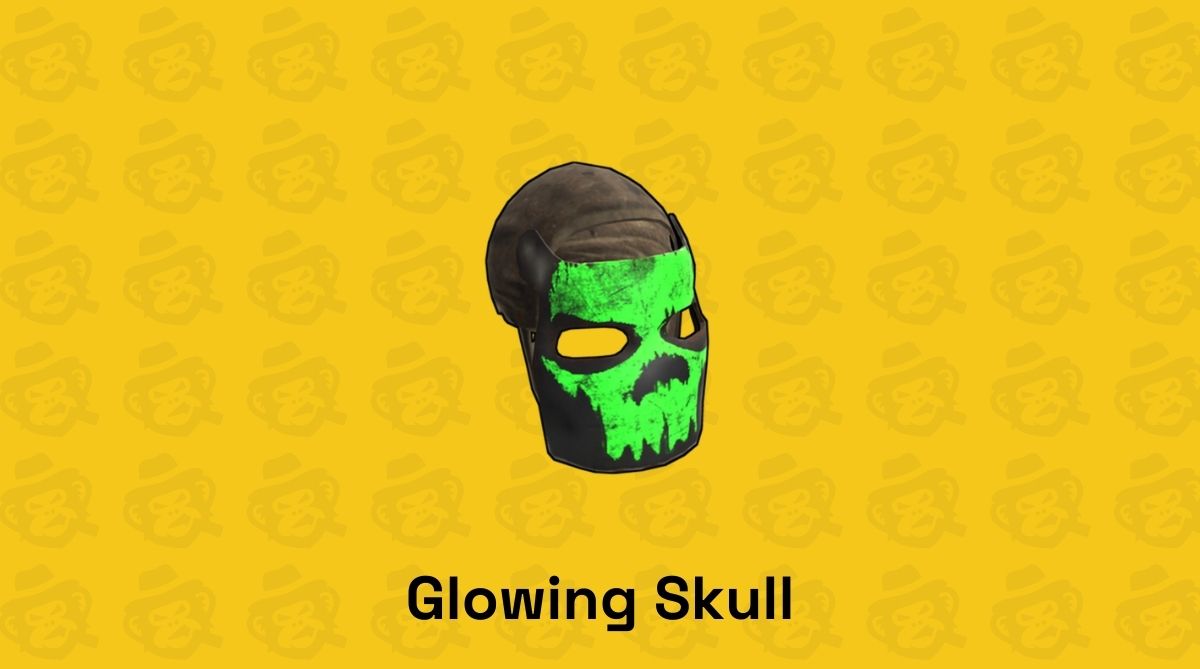 Do you remember the Call of Duty: Ghost character? This mask is just like the one he wears but a green version of it. It is preferred to be used because it has a colorful design and is slightly cheaper on average. Although it is in the top three among the most expensive metal face masks, it entered our list at the 14th place.
If you want to buy this skin, you can buy it immediately for a little more than $ 100.
Glowing Skull Skin Features
Price: $142.89 – $156.60
Slot: Metal Facemask Skin
Released: November 6, 2016
15. Polymer MP5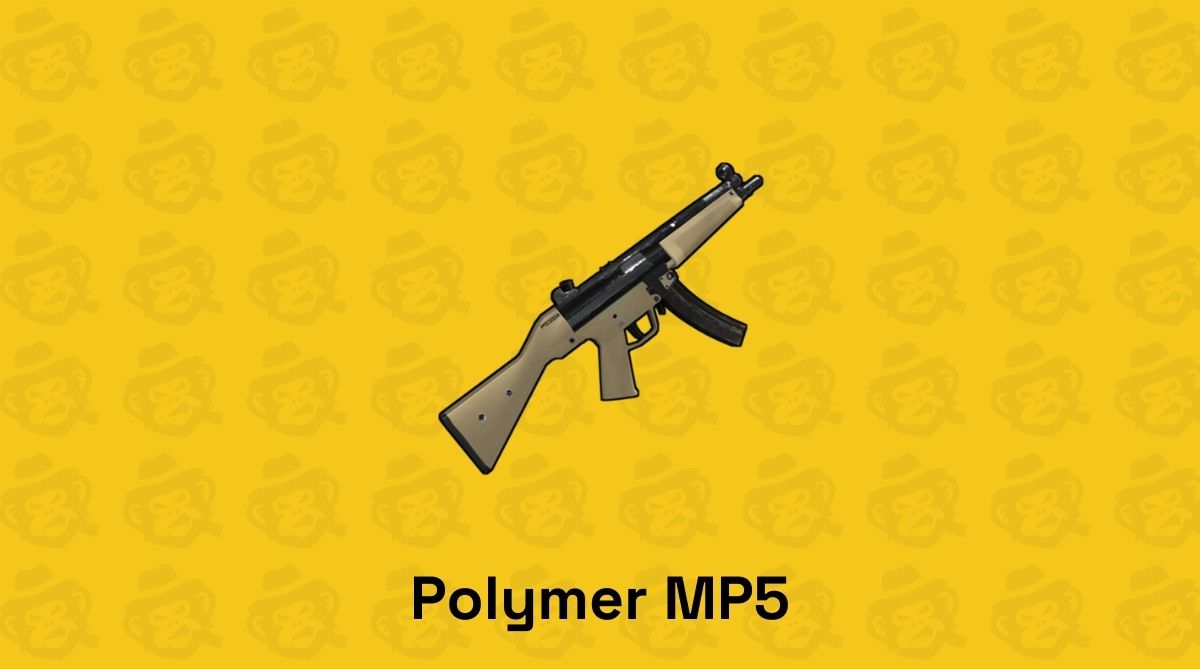 We would like to show you a great MP5 with a military type look and light brown paint. Since it has a very soft appearance, it is not suitable for people who are looking for colorful or embroidered designs. Instead, it will be an indispensable skin for classic lovers. Thanks to its minimalist look, it is loved by most Rust players. Despite its plain appearance, it is one of the most expensive skins for the MP5 in rust. Maybe it is not the most expensive Rust skin, but it is one of the best Rust skins.
Polymer MP5 Skin Features
Price: $136.63 – $144.96
Slot: MP5A4 Skin
Released: November 26, 2016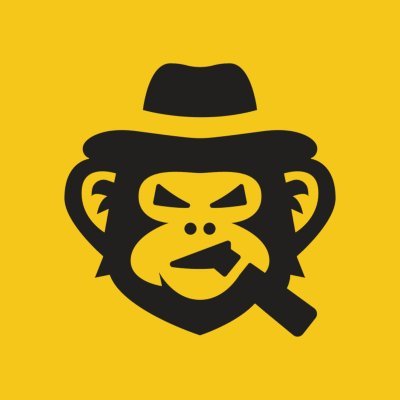 A true gaming enthusiast, especially Counter-Strike: Global Offensive and Rust. At SkinsMonkey, he is involved in creating game guides based on his own experience.