The best way to make perfect bases in Rust is to position the garage doors well. Garage door is an item you can craft in the repair bench. We usually visit our repair bench to craft these garage doors to deceive enemies who are trying to raid our house. When building bases protected against enemies, you must be careful where your settings are. We also use garage door skins that look scary or cool because we care about how the grand bases we make in Rust look from the outside.
In this article, we decided to list the cheapest and coolest garage door skins in Rust. We assure you that you can find a variety of skins to suit your budget in our list. Let's take a look at our content without wasting time.
1. Steer Clear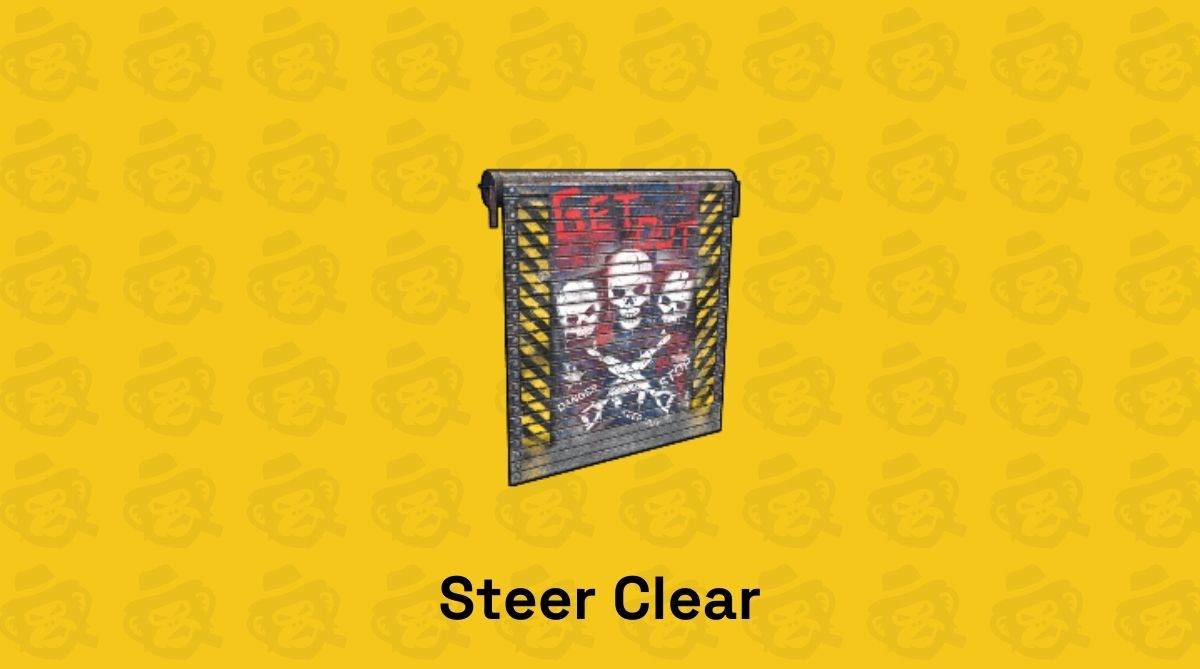 If you live with your team in the game, you may want to welcome your guests. It has a frightening appearance with three skulls and AK47 drawings on it. Enemies coming to attack you will see the "Get out" text spray-painted on it. It is a garage door skin that is often used by team players in rust because it gives a fun and professional impression.
Price: $1.25 – $1.40
Released: May 23, 2019
This skin is designed by spray painting the colors yellow, black, white and red in general terms.
2. Chop Shop Garage Door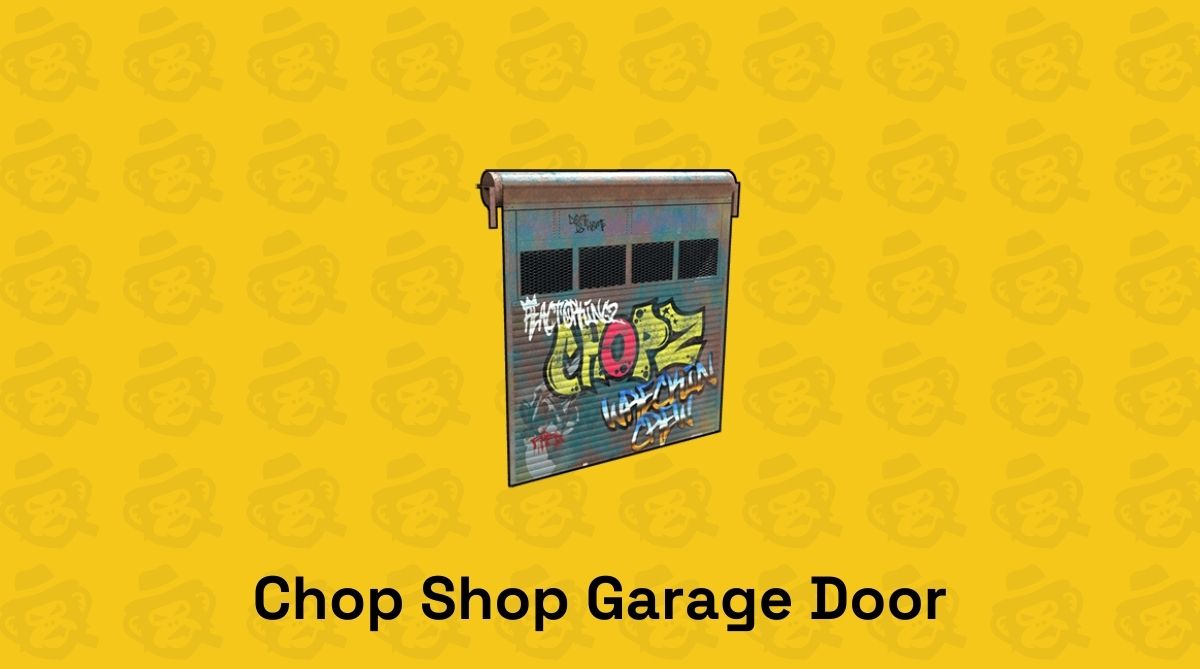 We can say that this garage door, item which was prepared by drawing wonderful graffiti on it, is perhaps one of the most popular skins in the game. We can clearly see the dominant colors of yellow, white, blue and red. We definitely recommend it for players who like this style of graffiti and shaped texts and we think you will like this skin for the garage.
If you want to buy this skin, you will find that it is slightly more than the average garage door skins. But don't worry, you can get it much cheaper using third party sites like Skinsmonkey for very affordable prices.
Price: $43.98 – $51.06
Released: October 26, 2017
It is often used by the Rust community because it has a fun and pleasant look.
3. Cursed Pirate Garage Door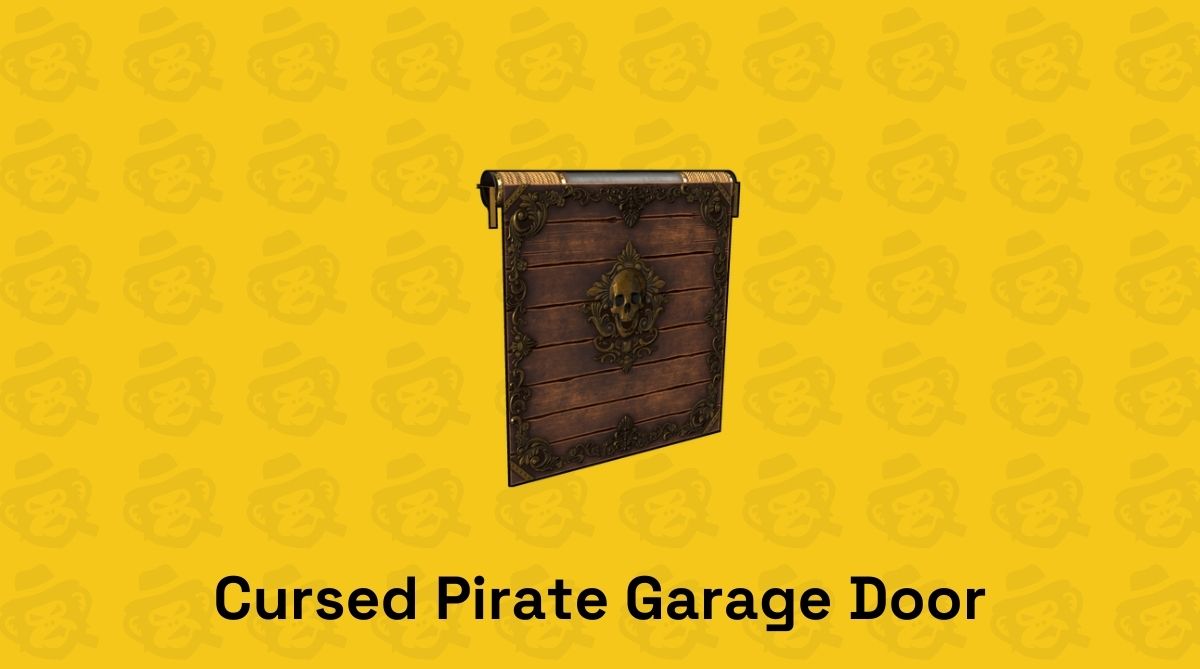 The Cursed Pirate is at the top of our list with its appearance that looks like it came out of Pirates of the Caribbean. This style of garage door items is in great demand due to its eccentric appearance. That's why it's under $10. So anyone who wants can buy it because of its cheap price. When we look at this garage door in game, we encounter a golden yellow skull. Apart from that, there are hand-embroidered drawings all over the design.
Price: $7.36 – $7.43
Released: Jul 12, 2018
In general, rusted copper color and board design are used in the skin for the garage.
4. Garage Door from Hell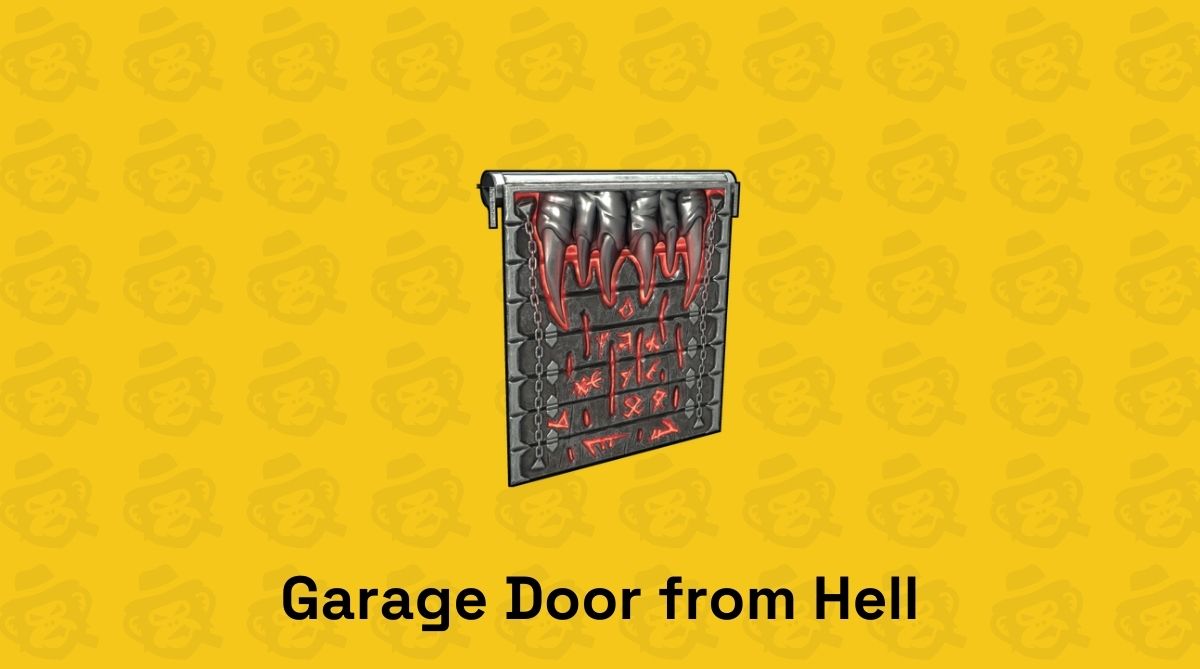 Sharp teeth, metallic gray paint, and blood-red drops… whatever a scary item should have, Garage Door from Hell has them. When you approach the door in the game, you can see that the red dots glow in neon, albeit slightly. In addition, the use of letters and symbols resembling an old language on the skin draws attention. We wanted to add it to the fourth row of our list because it has a cool and exotic look. Buy and apply this skin right away.
Price: $3.88 – $4.71
Released: September 24, 2020
5. Love Nest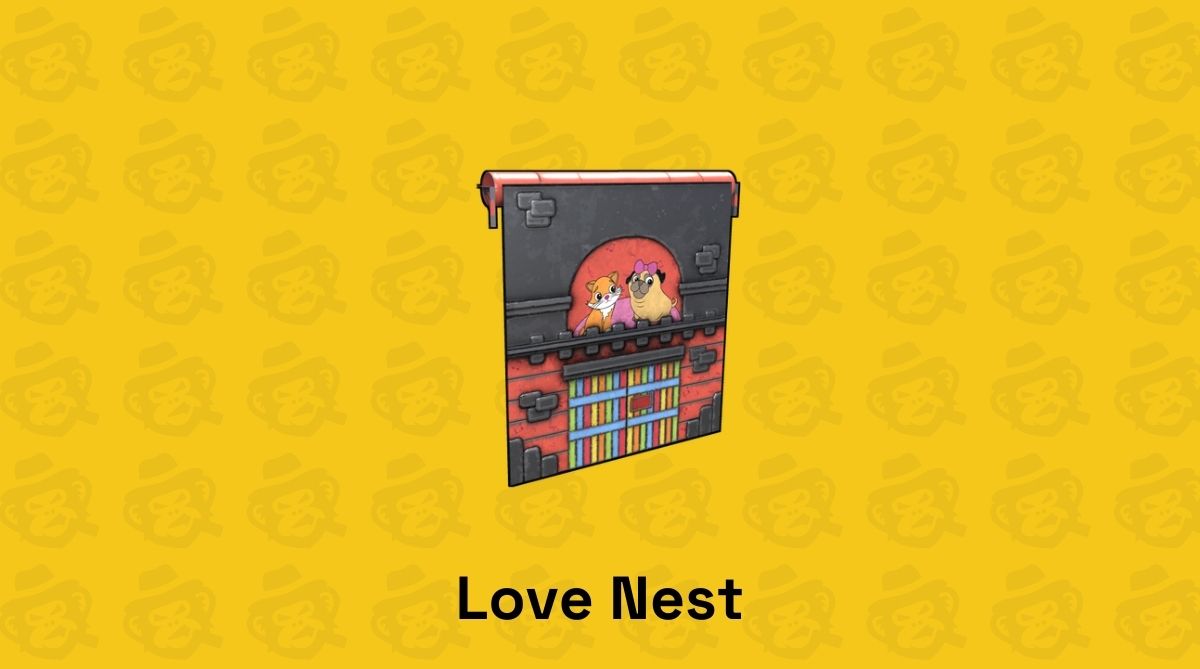 Love Nest is one of the coolest garage doors in Rust. It is known as one of the most loved skins by the Rust community, thanks to its cheap price and gorgeous illustrations. At the same time, you can have this item by paying a little over $1 as we call it the cheap price. We encounter a cute cat and dog drawing on the black and red wall lines. Can you attack a house with this style garage door?
Price: $1.04 – $1.09
Released: September 12, 2019
6. Rust Rider Door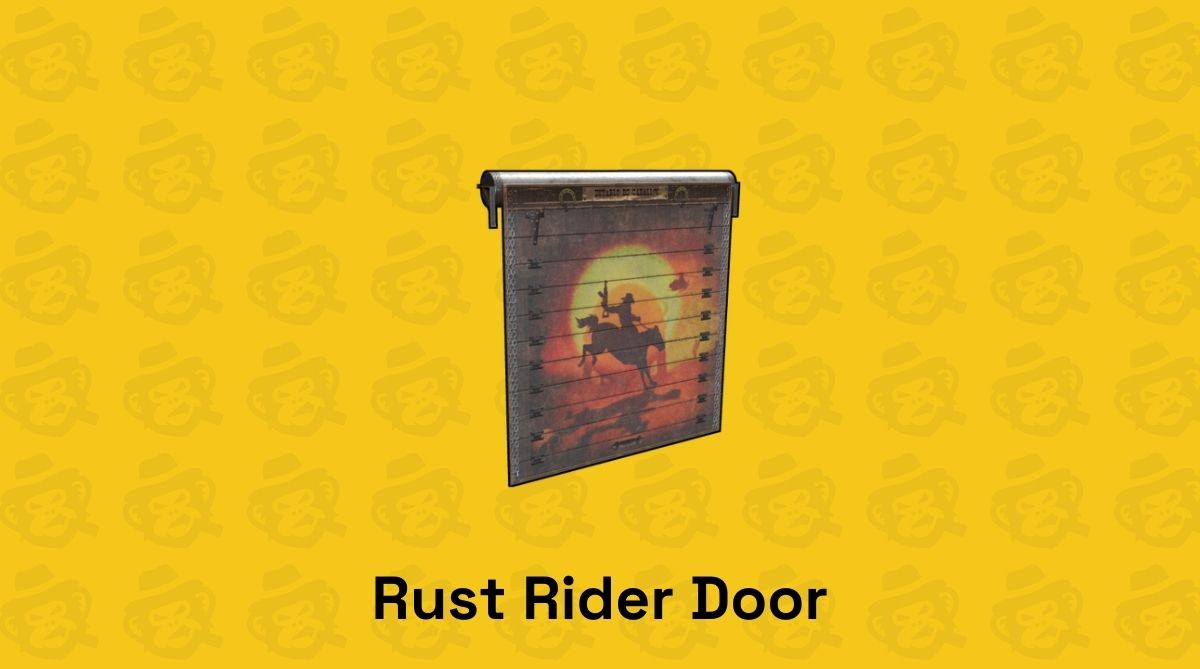 I guess we all know about Red Dead Redemption. We think that the friend who designed it must have been influenced by the magical world of the game. It immediately draws attention with its wild west themed image and sunset-like colors. Players of all skill levels will appreciate this type of garage door as it looks so sophisticated and cool.
Price: $2.01 – $2.42
Released: Jun 14, 2019
7. Monster Garage Door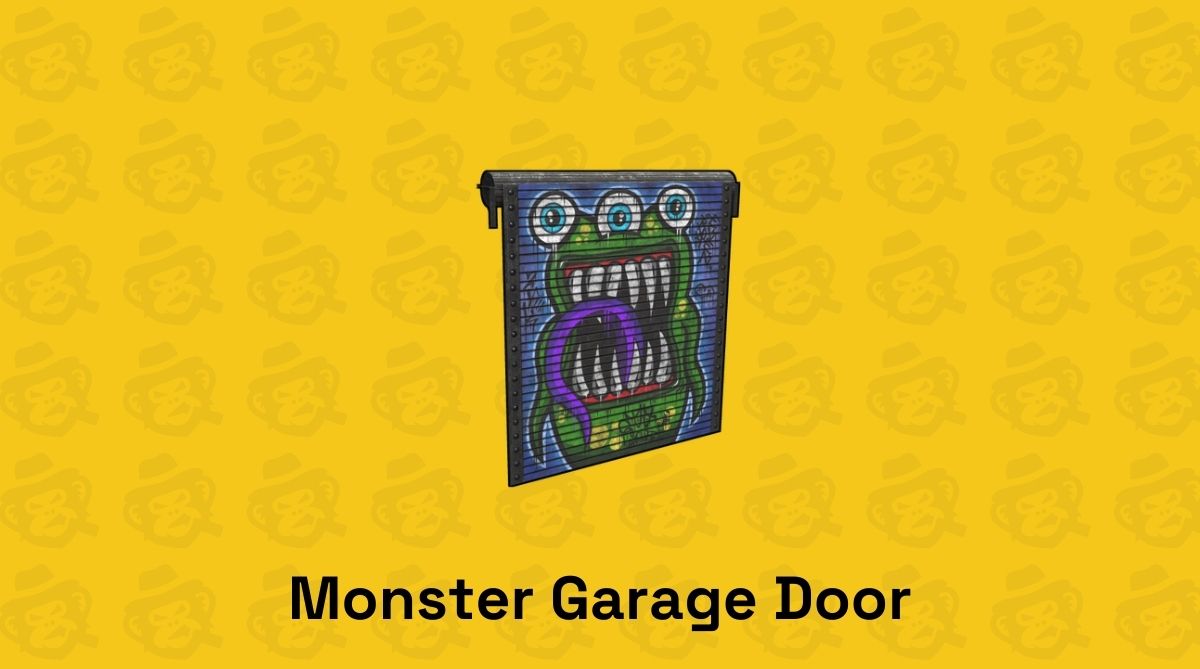 Monster Garage Door is a caricature of a scary monster. It can be a little expensive among garage doors on average, as it is designed to be of extremely high quality. However, even this way it will be cheap enough for most players to buy. If you find the Steam Community Market price expensive, you can buy this garage door much cheaper on Skinsmonkey now.
Price: $6.87- $8.10
Released: August 2, 2018
8. Reactor Room 3 of 10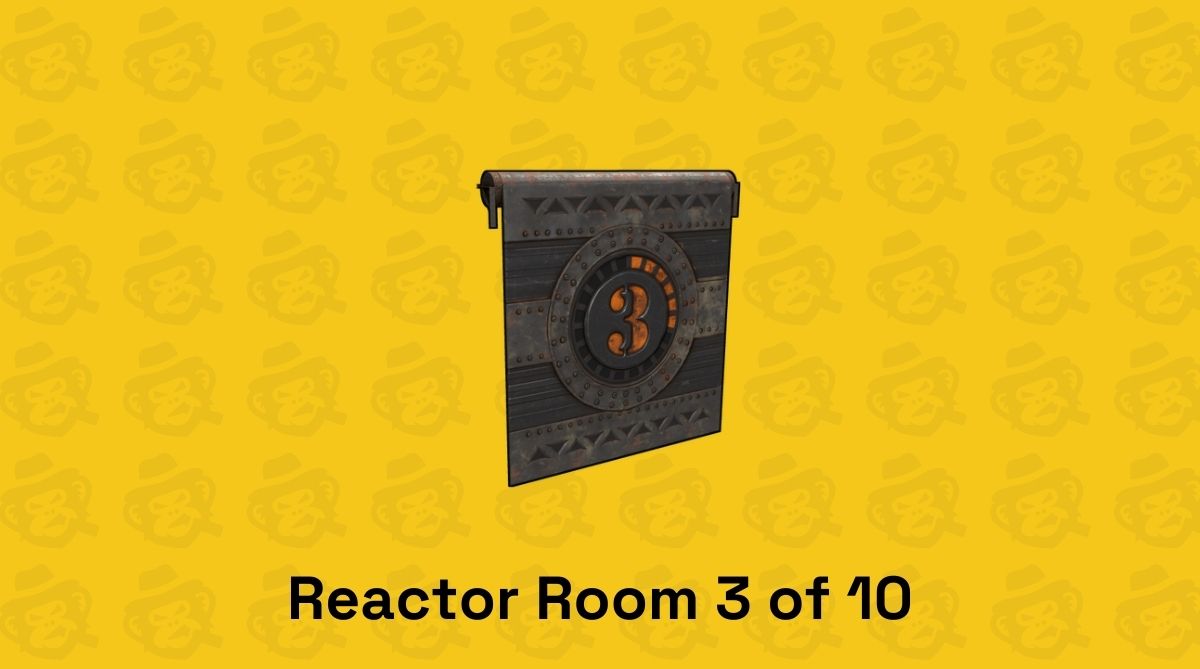 On February 17, 2018, one of the GameSpot writers published a review about Rust. This review was ridiculed by Rust players because of the 3/10 rating Rust received in this review and the unnecessary criticism. This garage skin was also created as a meme by the Rust community and they fought back because they had all the rights to do so. Although it looks like it came out of the Fallout series in terms of appearance, most Rust players love this skin because of the story behind it. You can apply this tradable skin or item.
Price: $1.75 – $2.09
Released: February 22, 2018
Where to Trade Rust Garage Door Skins?
All of the above mentioned skins for Garage Door in Rust are available in the inventory of our trade bot SkinsMonkey. If you're looking for the best place to trade Rust skins, you can use our site and also take advantage of an extra bonus, thanks to which you can get up to $5.00 completely free of charge! To activate the bonus on your first trade, use the code MONKEY!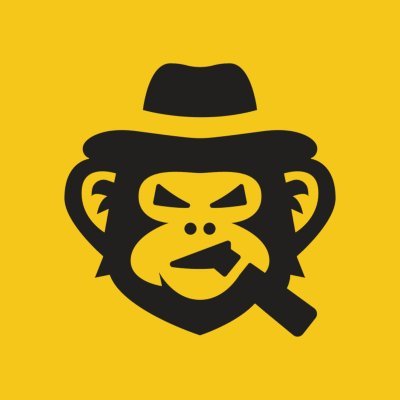 A true gaming enthusiast, especially Counter-Strike: Global Offensive and Rust. At SkinsMonkey, he is involved in creating game guides based on his own experience.