It's only natural that the biggest CSGO fans have CSGO wallpapers on their PC's desktop. Otherwise, how would someone know that you play CS:GO, right?
Well, whether that's the case or not, it's still a shame to miss out on some pretty outstanding Counter-Strike Global Offensive background images and wallpapers that experts have created.
As a result, here are a few of the best CSGO wallpapers that any CS GO fan should try out.
Top 5 The Best CS GO Wallpapers for PC
Here are some general CS:GO wallpapers that would look absolutely gorgeous on any computer. You can download them for free. 
Shining Gold Arabesque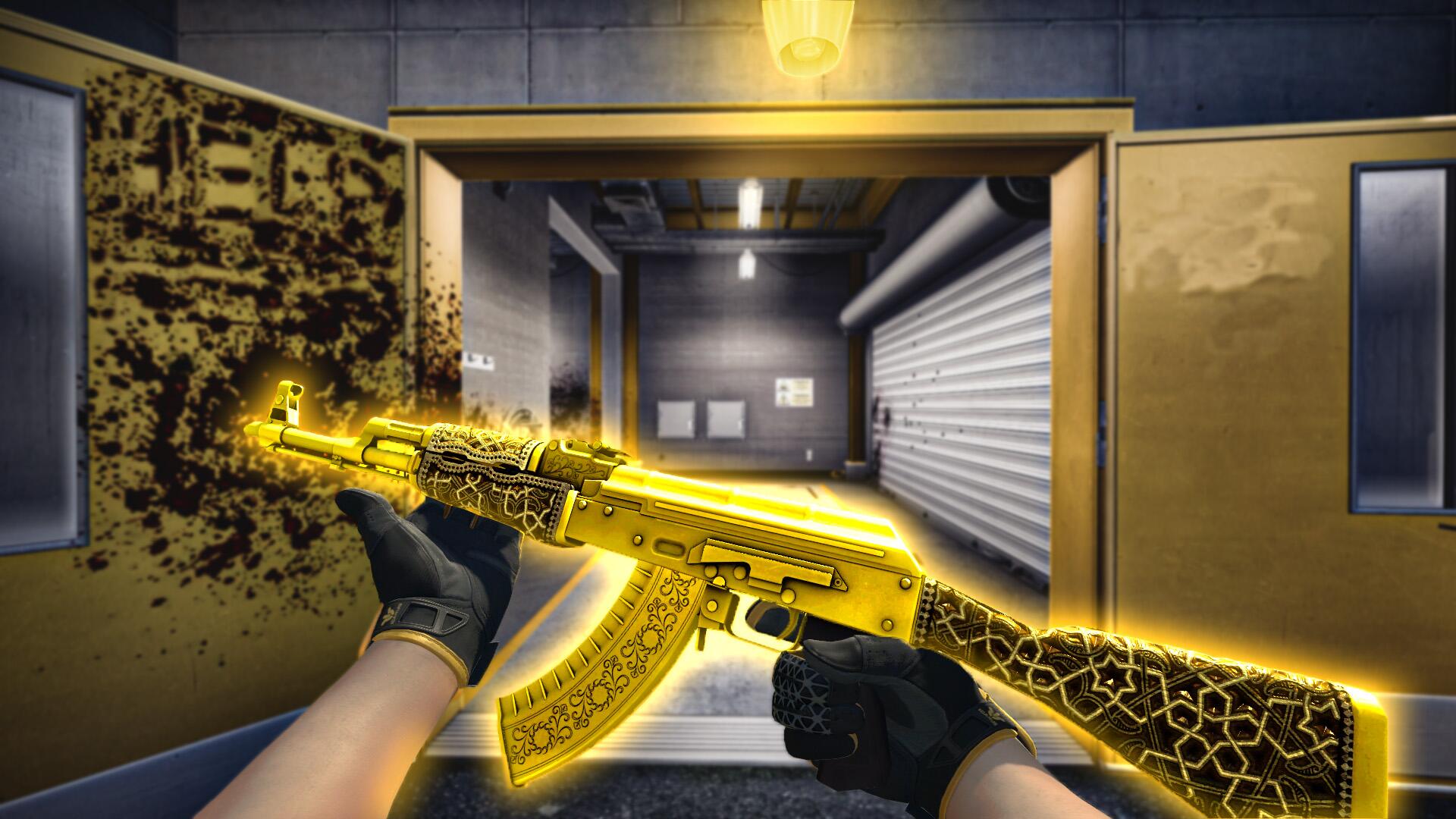 Who wouldn't divert their attention to a glowing Gold AK-47? This Counter-Strike wallpaper features bright colors, sharp edges, a little spilled blood for extra detail, and a stunning weapon that clearly states what type of PC background this is.
It was created by a designer who goes by the name of YSK.
Awp's N Ak's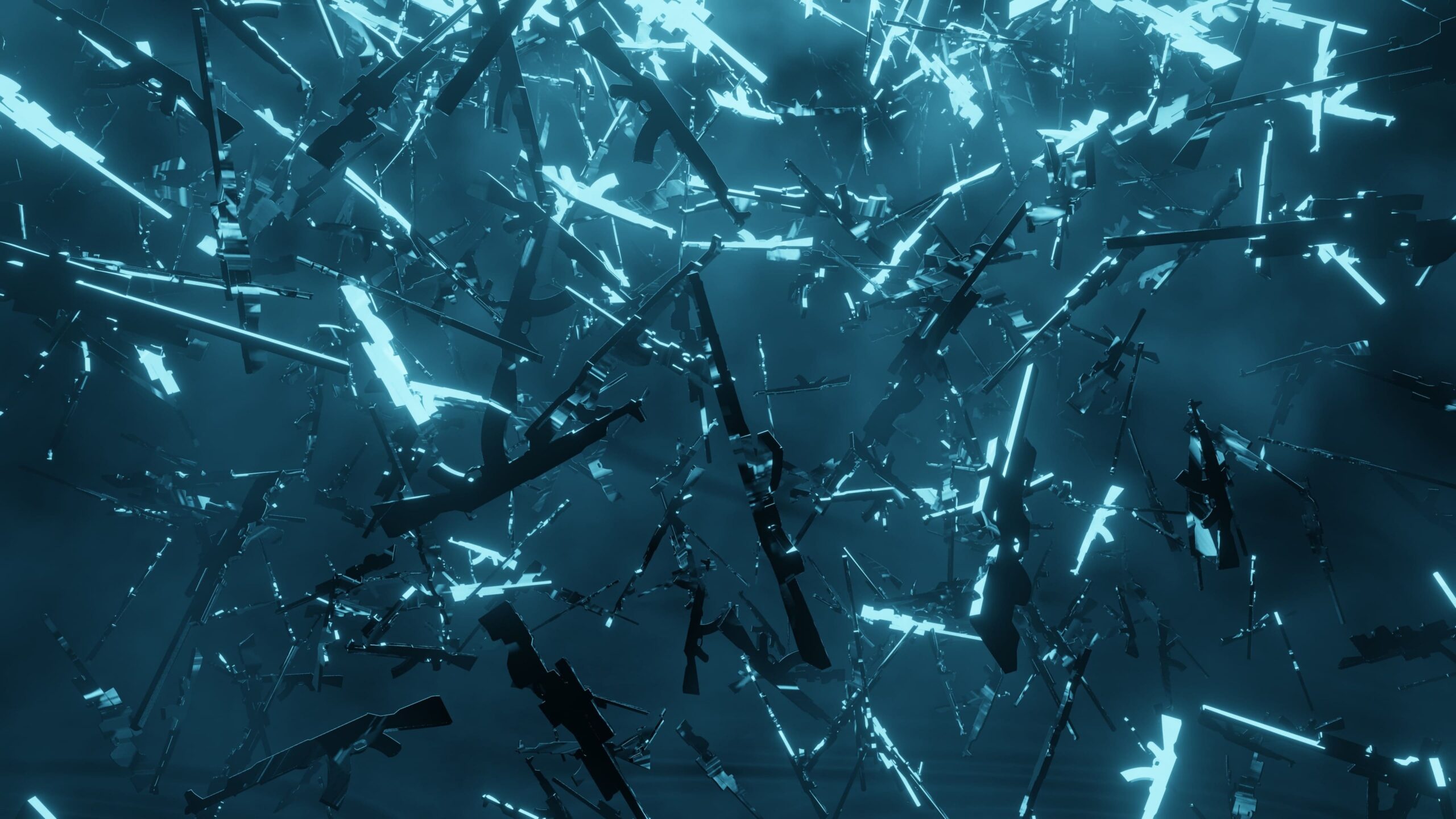 Designed and created by Takarj, this 4K CSGO wallpaper features countless AWPs raining from the sky. It's not a very colorful image and yet it still looks cool thanks to all the different shades of blue.
If you have a gaming setup that features mostly blue colors, then this is the Best Counter-Strike wallpaper for you.
CSGO Woman AWPer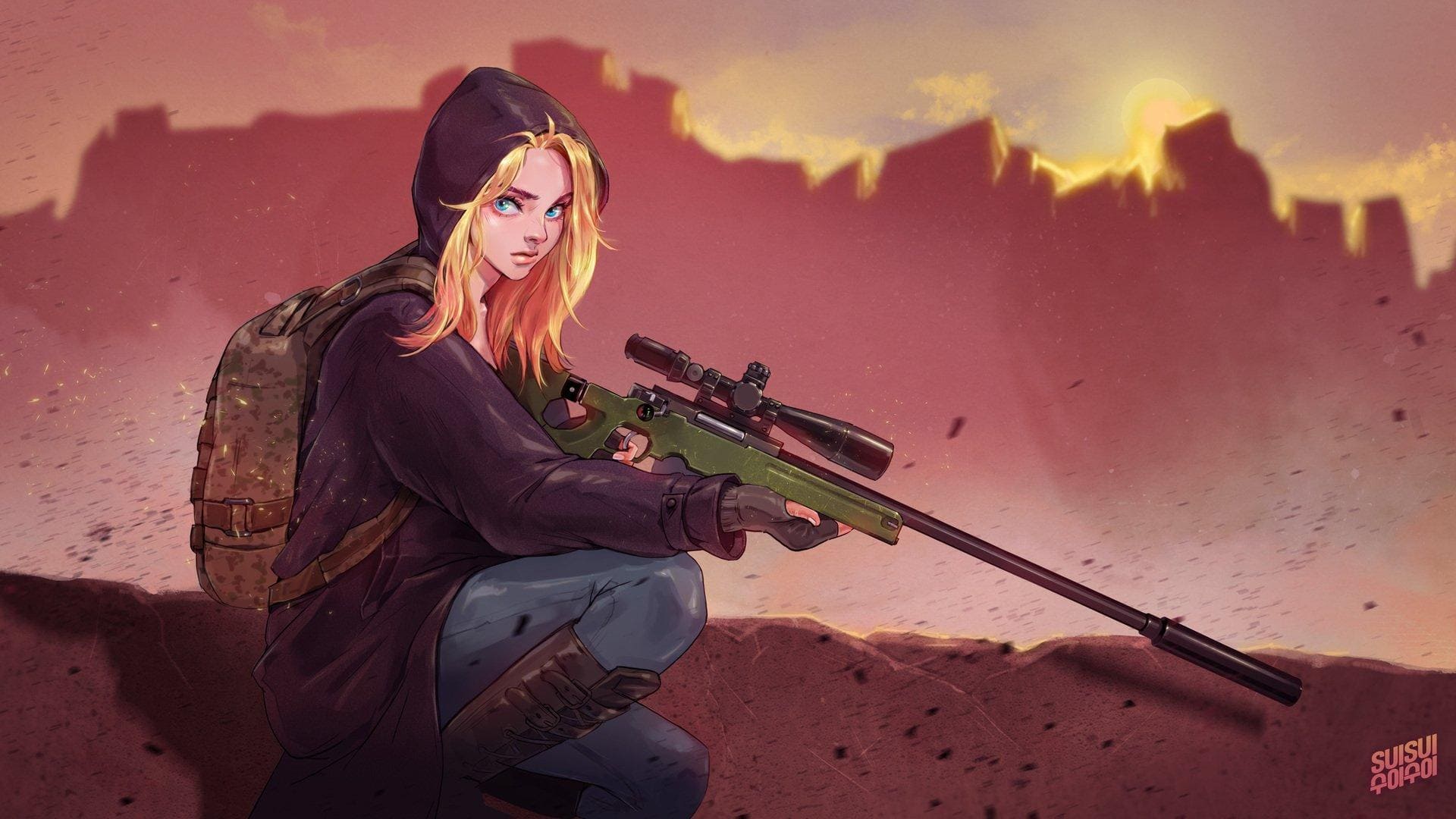 If you're into brighter colors and a more cartoonish look, this is one of those wallpapers that can brighten up your screen and your entire setup as well.
This background features a girl in a hoodie holding the standard Counter-Strike Global Offensive AWP. It has hundreds of downloaded and was created by a designer named Hüseyin Furkan Sarıoğlu.
Clean Black CS:GO Logo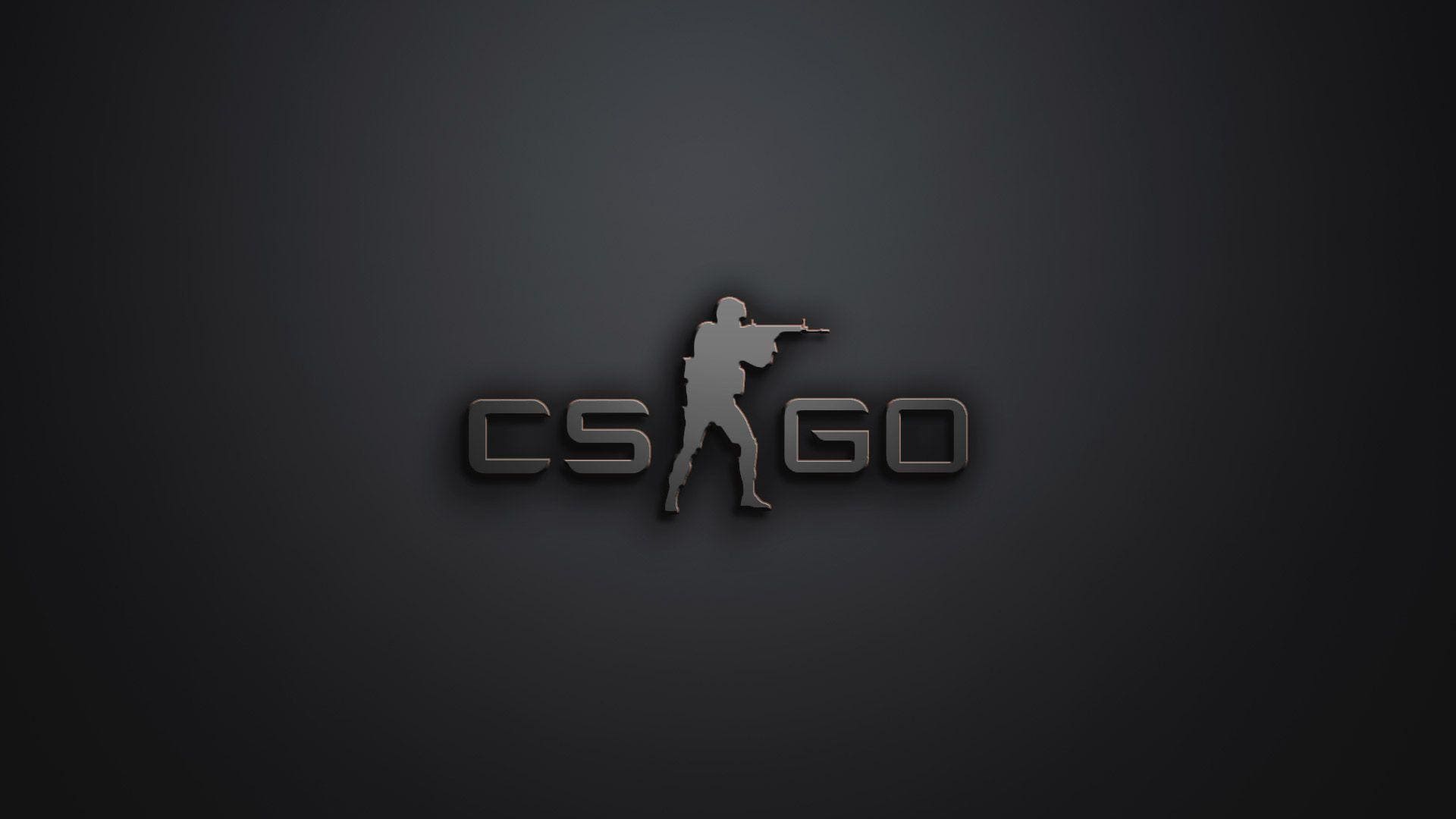 How about an elegant, black & white CS:GO background that you can download for free?
There's nothing special about this wallpaper yet there's always a player out there who likes clean backgrounds to go with their even cleaner gaming setup.
As a result, you can check this one out and try it out to see how it looks. It's one of the simplest and best Counter-Strike Global Offensive wallpapers in Full HD resolution.
Rush B Terrorist Background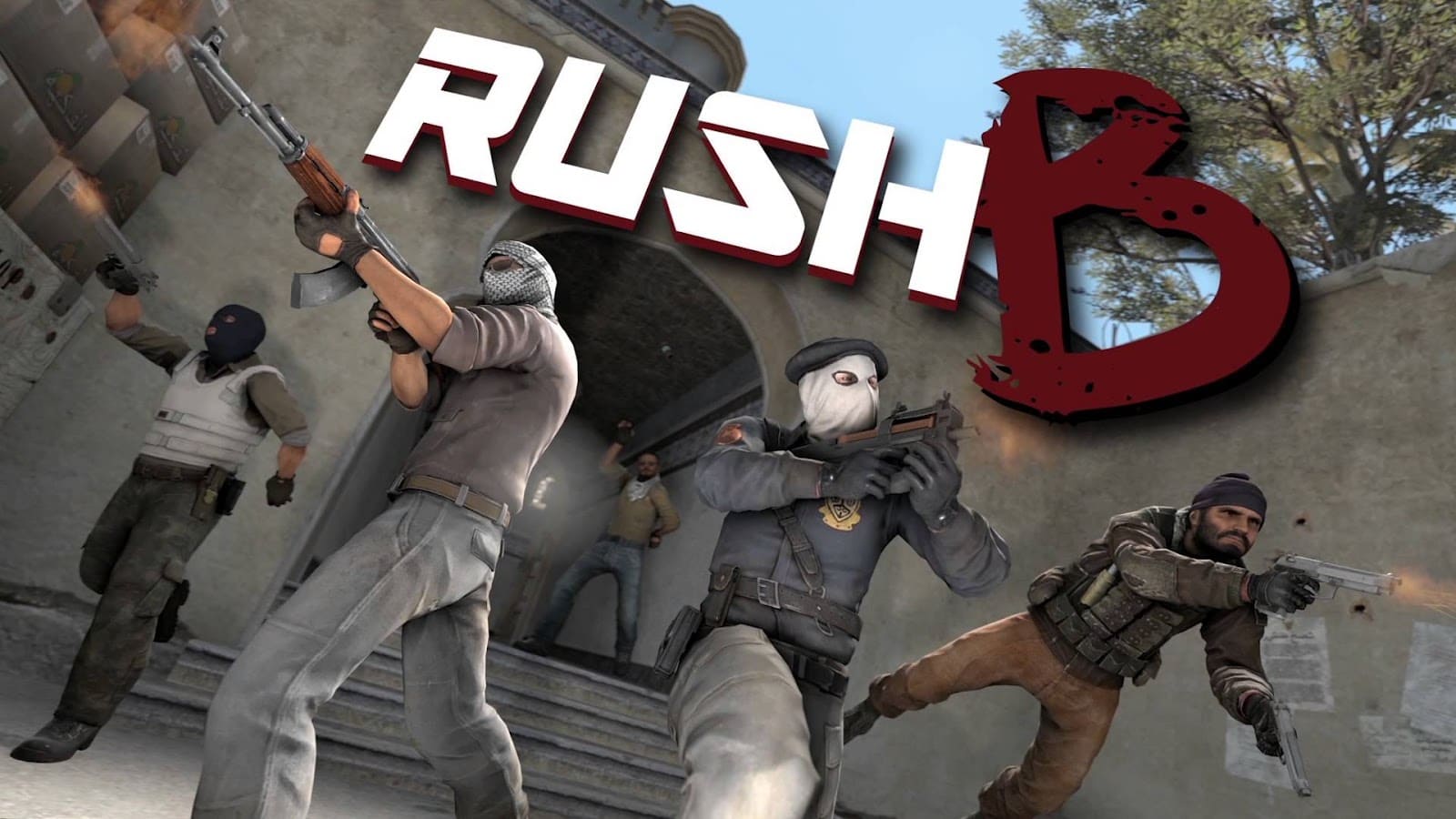 Are you someone who always likes to Rush B regardless of which Counter-Strike Global Offensive map you're playing on? If so, then this is one of the best CS:GO wallpapers you can get.
It features the whole Terrorist team running in, guns blazing and looking absolutely fierce.
Best CSGO Weapon Skin Wallpapers
The following images all feature a Counter-Strike Global Offensive wallpaper with some type of weapon skin from the game.
AK-47 Fire Serpent Wallpaper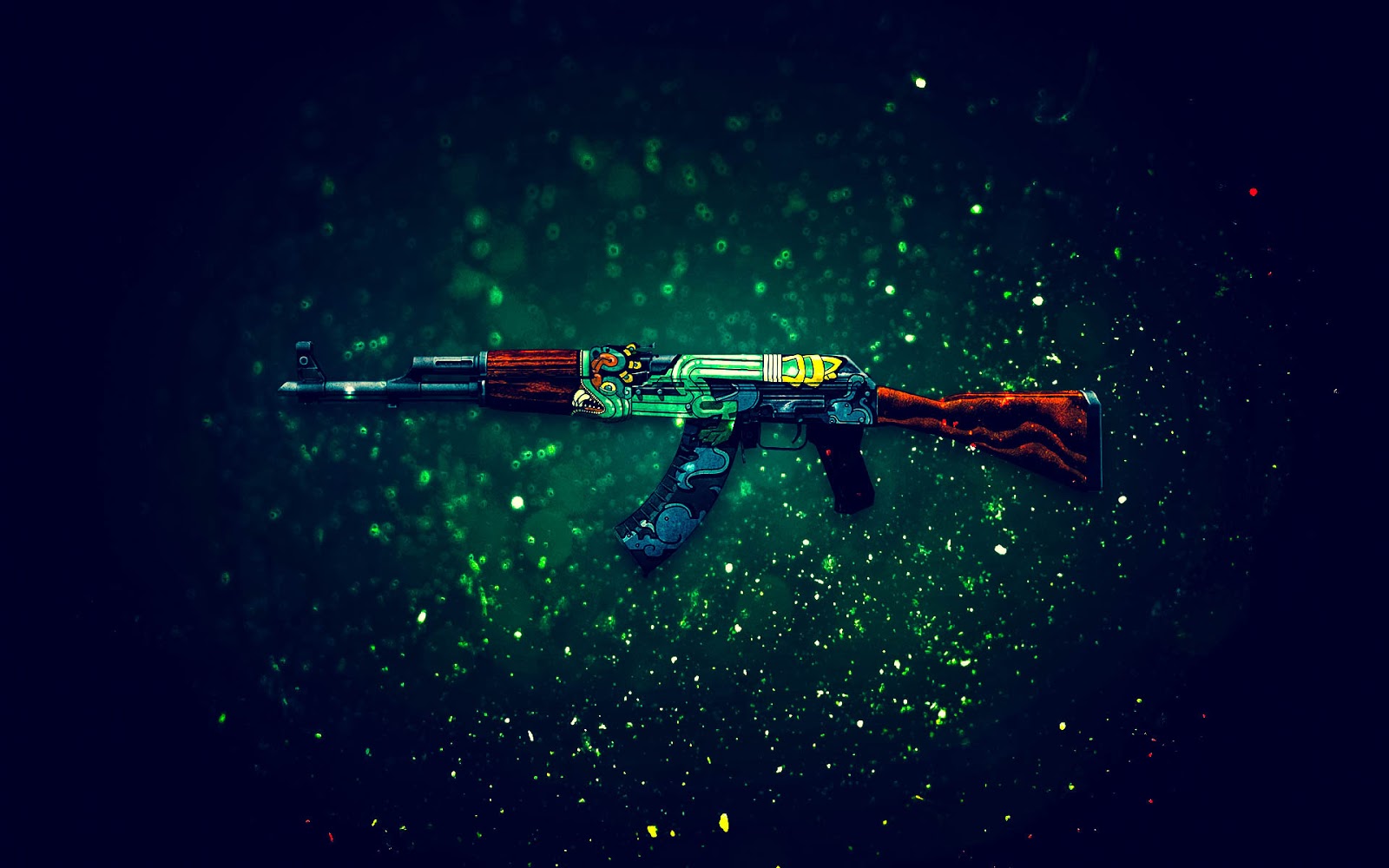 This is a Counter-Strike background of one of the most popular weapons skins in the game – the AK47 Fire Serpent.
Considering that this skin is also among the most expensive ones in all of Counter-Strike Global Offensive, it's only natural to have this stunning image on your computer's desktop.
Glock-18 Water Elemental Wallpaper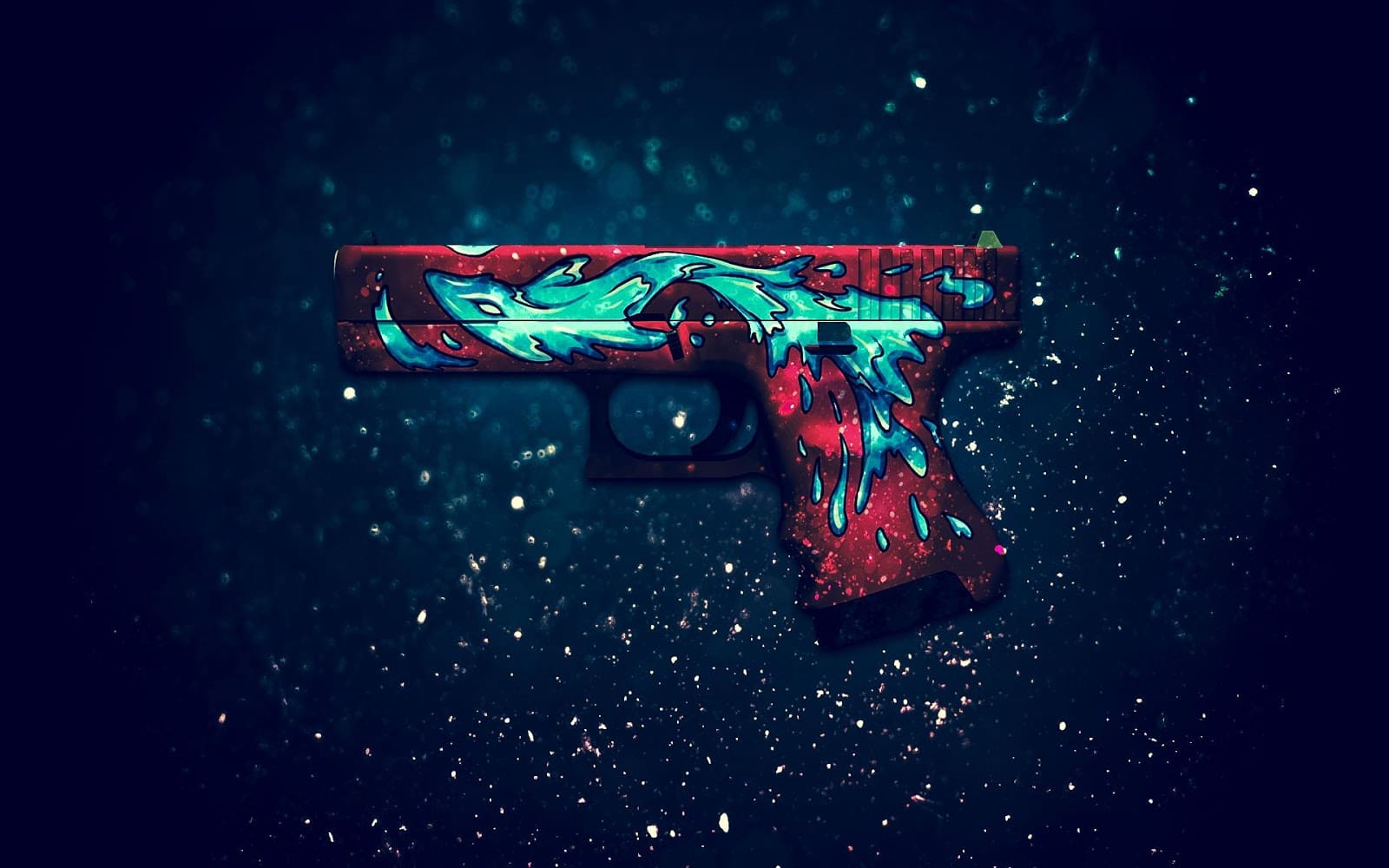 If you like to play with guns and if you own the Water Elemental for the Glock-18, then this is the perfect wallpaper to go with it.
The image looks remarkably realistic and features detailed particles all around the weapon. It's definitely a high-quality, high-resolution Counter-Strike Global Offensive wallpaper.
AWP Medusa Wallpaper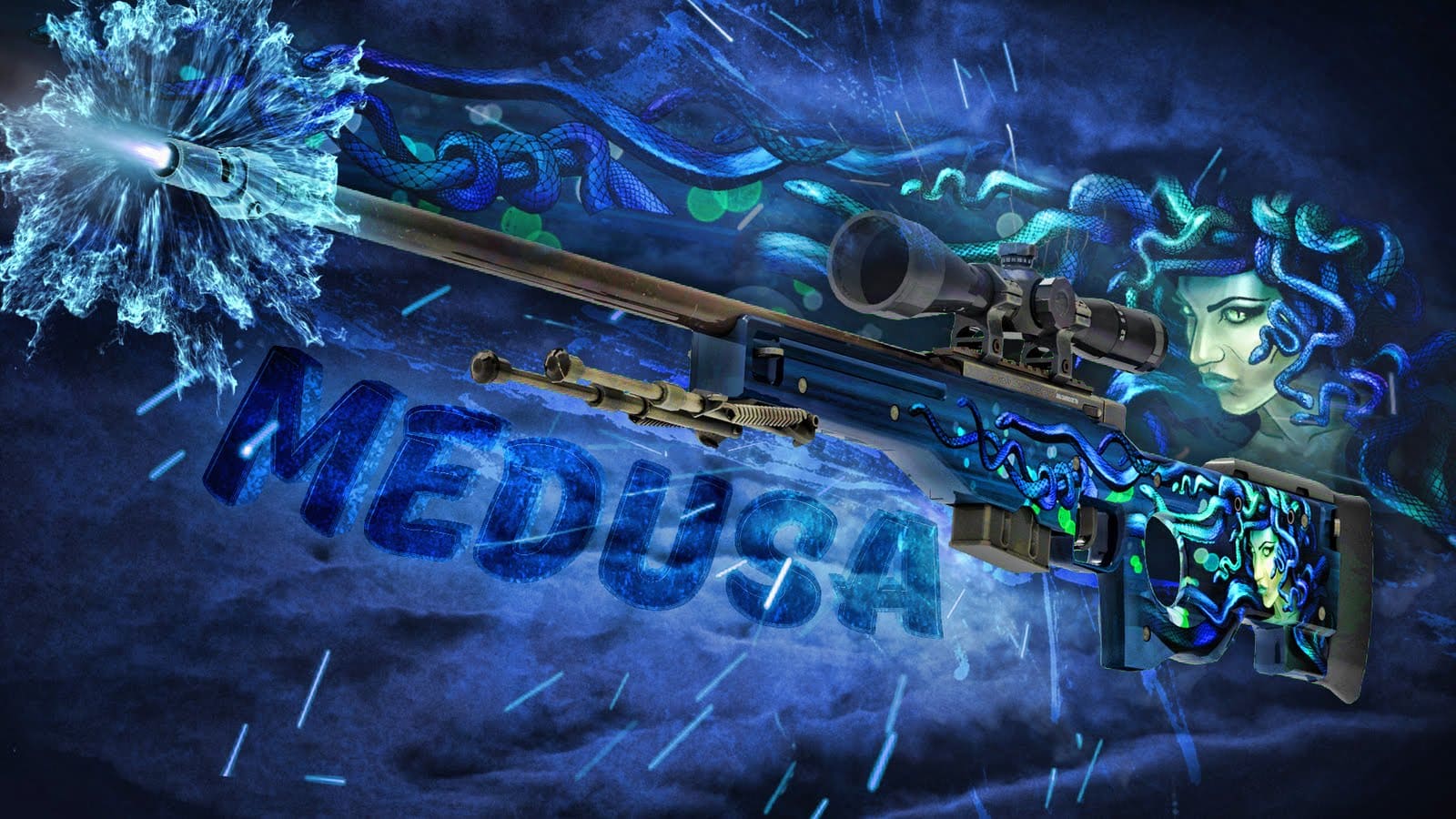 If you're familiar with the AWP Medusa skin in the game then you already know how expensive and rare this skin is. Are you a fun of the skin CSGO? Then it is a must for you to get this wallpaper. 
Whoever designed this image did a wonderful job of capturing the essence of the skin. It features its wonderful blue colors, the deadly Medusa character, the skin's name, and some very detailed and high-quality effects.
M4-A4 Cyrex Wallpaper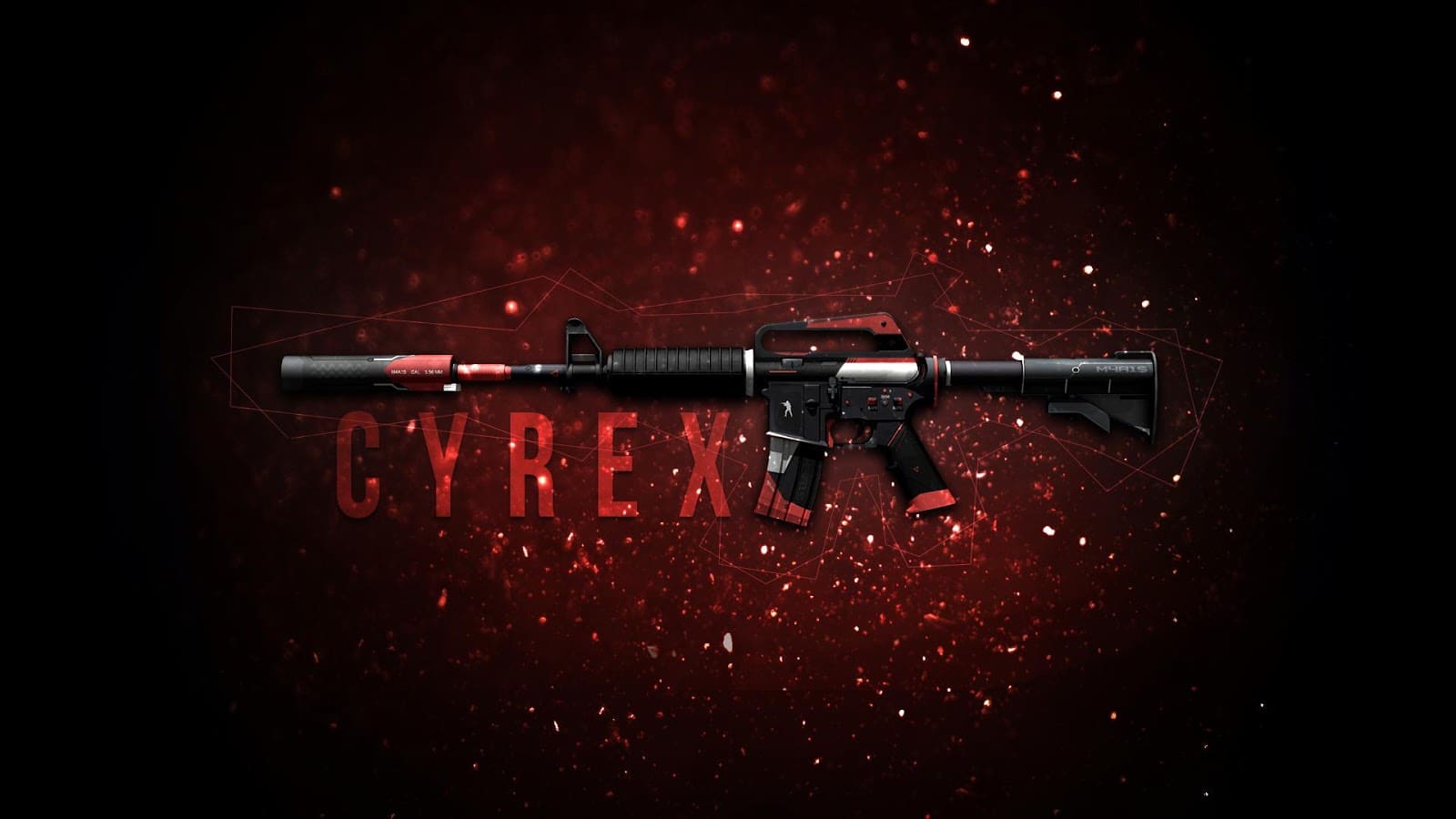 Fans of the powerful and accurate M4-A4 weapon in Counter-Strike Global Offensive will definitely love this wallpaper.
It's a high-quality image of the weapon's Cyrex skin. Thanks to its dark edges, stunning red shades, and the gorgeous skin itself, this is definitely one of the best CSGO wallpapers to have on your gaming PC.
AK-47 Aquamarine Revenge Wallpaper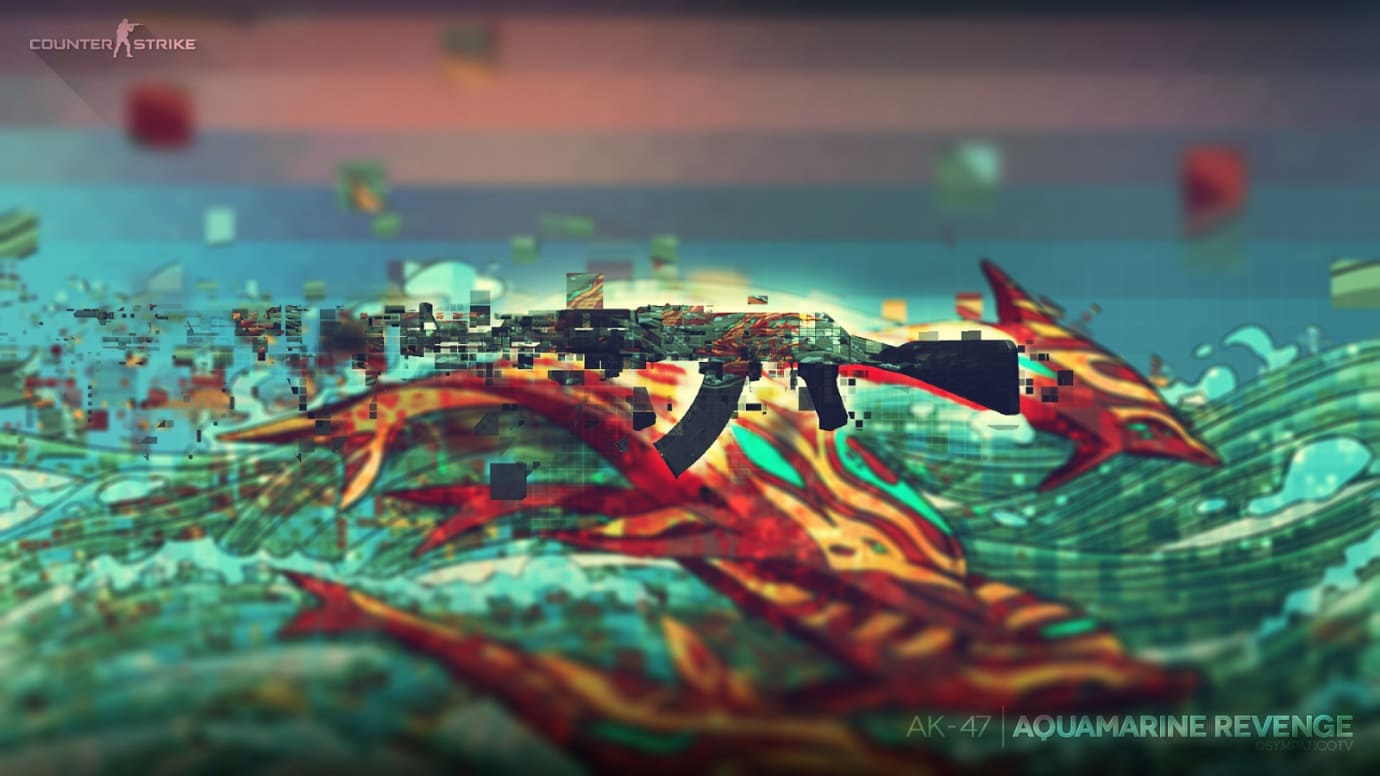 This pixelated version of the AK-47 Aquamarine Revenge is a must-have wallpaper if you're a fan of this premium CSGO skin. Out of all the images here, this one is probably the most unique.
The background theme and colors are based on the skin's design itself. It's extremely detailed, unique, and definitely a wallpaper most players wouldn't mind having on their computer screen at all times.
Summary
If you loved these CSGO wallpapers be sure to share them with your friends. They are all completely unique, high-resolution, and nothing if not stunning in appearance.
All of these images are free to use on your computer. All you have to do is download your favorite wallpaper, set it as a desktop background, and enjoy your new look.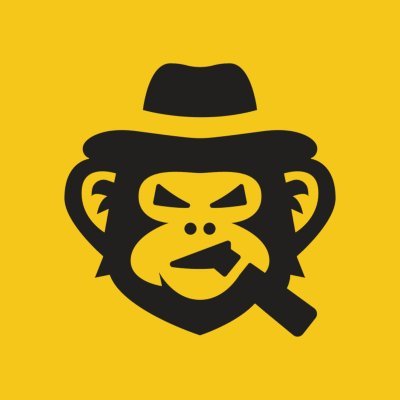 A true gaming enthusiast, especially Counter-Strike: Global Offensive and Rust. At SkinsMonkey, he is involved in creating game guides based on his own experience.