Trading has been an important part of CS:GO ever since Valve Corp introduced cosmetic items to the game in 2013. Players exchange skins on a daily basis, and countless transactions are carried out every day, making skin trading a major driver of the Steam Economy. The most method of trading CS:GO (CS2) skins is to find a partner and strike a deal with them. However, many people don't know that you can also trade skins with a trading bot. What's more, CSGO skin trading with a bot can be much easier and more profitable than with an actual member of the CS:GO community. Why? Read this article and find out all about trading bots in Counter-Strike.
What Is CS:GO Skin Trading?
As mentioned, skin trading in CSGO has even become a major driver of Steam's economy ever since Valve Corporation introduced cosmetic items to the game back in 2013. Skins (aka Finishes) first appeared in Counter Strike alongside the legendary Arms Deal update, which changed the community for years to come.
Skins are cosmetic items that are designed to change the appearance of a player's equipment. They provide gamers with an opportunity to express themselves in the game and distinguish themselves from other members of the community. Thanks to the wide variety of items that Counter Strike offers, users can choose from a multitude of color combinations and unique designs. Each person is guaranteed to find the perfect CSGO skin for themselves.
As soon as the Valve Corporation started releasing more and more items, players began to see their value. Some of them gained immense popularity and quickly became one of the most sought-after items on the Steam Marketplace. Players can buy or sell CS:GO (CS2) skins to revamp their inventories, as well as earn some extra cash on the side.
What Factors Determine the CSGO Skins Value?
If you want to succeed in skin trading, it is important to be aware of all the different factors that affect the price of an item. Of course, the Steam Market (just like any other type of market) is mainly governed by the law of supply and demand. If an item is really popular, but hard to get – its price is bound to go up. On the other hand, an item that is widely available on the Steam Community Market, but is not as popular, will probably lose value quickly.
Besides the law of supply and demand, there are a few key factors that are typical of CSGO skins, which also have a major influence on the market value of items. These include:
Belonging to a collection
Presence of StatTrak
Float Value
Skin Rarity
If you would like to learn more about the specifics of each of these factors then go ahead and read this article, where everything is explained in great detail. In addition to these, there are also some special circumstances that can affect the market price of an item. A great example of this is the infamous M4A4 Howl, a CSGO skin that suddenly disappeared from the Steam market due to a DMCA takedown that was filled by its original author. You can read all about it here.
What Is a Trading Bot?
Trading bots are programs that automatically trade CS:GO skins with players. This means that there is no actual gamer on the other side of the transaction, and therefore there is no negotiation and no room for human error (unless committed by you). Trading bots automatically set prices and offer you the best deals. Typically, they take their data from a number of other platforms, including the Steam Community Market, which allows them to best assess the current market conditions and present you with only the best trade offers.
Is Trading Against a Trading Bot Legit?
Trading against a trading bot is just as legit as trading against a real player. This means that if you choose a reputable trading platform like SkinsMonkey.com, and follow all the necessary precautions, then everything will be 100% legitimate and safe. However, if you opt for a shady middleman and use a site that has very few positive reviews, you can expect things to go wrong. Of course, trading with a bot reduces the risk of being scammed because it excludes the human factor from one side of the transaction. That said, you should always be careful when conducting online trades.
Why Should You Trade Skins with a Trading Bot?
As aforementioned, there are two types of CS:GO trading, namely:
Trading with real-life members of the Counter-Strike community
Trading against trading bots
Both methods have their enthusiasts as well as haters, but automated trading against trading bots offers many benefits. Let's do a quick breakdown of the most notable ones.
Decreasing the Risk of Being Scammed
While trading with a bot is not completely risk-free, it's actually pretty close to it. If you exchange items with an automated program instead of a real human, then it completely excludes the "human factor" from one side of the deal. This means that you avoid all the various online scammers by default. No more Steam Wallet scams, or Phishing Scams, it's just you and the bot. Of course, being cheated on a bot trading site is still possible, but if you choose your intermediary wisely, you can be pretty much sure that everything will be fine.
Set Prices
This point may be viewed differently by individual members of the CSGO trading community, as everyone has their own trading strategies. However, in our opinion, having fixed prices is extremely advantageous, especially if you are just starting out on your adventure of exchanging in-game items. Trading bots on the most reputable sites pull their data from the best online trading platforms, and based on that they set their prices. This way, you the user gets the best deals and can be sure that they have been set in an objective way. However, if you are a fan of negotiating and like to have a direct influence on the price tag of a given item, this solution may not suit you.
Quick Transactions
This may be the biggest advantage of bot trading. If you decide to trade automatically, not only do you often save money, but most importantly, you save time. With trading bots, you don't have to search for a trading partner, spend time trying to strike a deal with them, and then wait for hours on end for the deal to be finalized (not to mention the time spent worrying if the offer is even legit). Most CSGO trading platforms that use bots offer trades that can be completed in a matter of seconds.
Low Transaction Fees
While this particular feature may not apply to all automated trading sites, it's very true in the case of SkinsMonkey. First of all, it's important to realize that many marketplaces take a large percentage of every trade made on their sites. This is especially detrimental if someone is dealing with very rare and therefore expensive items. However, trading bot sites often offer very low commission rates, and using them can prove to be a huge money saver.
How to Trade Skins on SkinsMonkey?
SkinsMonkey is an excellent example of a reputable website that uses one of the best trading bots. Our automated system provides users with one of the fastest transactions on the Internet and great prices that are calculated based on the current situation of the Steam market. Gamers also have a chance to enter into free giveaways to receive free CS:GO (CS2) skins. On top of that, we offer low transaction fees and 24/7 Customer Support in case you run into any problems while trading items on our site.
Over the years, we have managed to accumulate a large community of satisfied users, and among many other factors, this is due to the fact that trading on our site is extremely easy. All you need is a Steam Account and to follow these few steps:
Enter Your Steam Trade URL
Click on "Trade Skins"
Choose the CSGO Items You Want to Trade
Click "Trade Items"
See? It's that easy! Should you have any more questions about the trading process, or how to prepare your Steam Profile for trading, be sure to check out our FAQ section, where we explain everything in great detail. Also do not hesitate to contact our Customer Support Team, which is ready to answer all of your questions, no matter the time of day!
Conclusions
As you can see, trading skins against bots has many benefits. If you want to start your adventure on the Steam market, it is important that you are aware of all the different ways and methods by which it can be done. If handled correctly, CSGO trading can be a great way to generate passive income or simply refresh your Steam inventory. So go ahead, read this article, do your research, and start trading as soon as possible.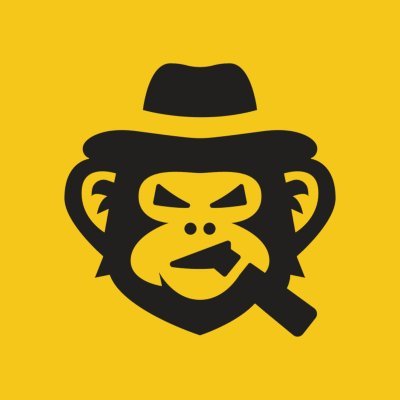 A true gaming enthusiast, especially Counter-Strike: Global Offensive and Rust. At SkinsMonkey, he is involved in creating game guides based on his own experience.