What Are TF2 Items?
Team Fortress 2 items are cosmetics that you can use in-game to customize your weapons, character, and various other objects. Although the majority of TF2 items are purely cosmetics and can't affect gameplay, there are still a few select items (such as weapons) that can play a small part in whether you win or lose.
There are five types of Team Fortress 2 items, including:
Cosmetics items
Weapons
Tools
Taunts
Action Items
Where Can I Get Team Fortress 2 Items?
There are 11 unique ways in which you can obtain various Team Fortress 2 items, including trading, buying, in-game drops, and more. Let's explore each of them.
Trade TF2 Items
In order to trade items in TF2, you need to already have a few items or skins of your own. This can be done with online trading bots or by sending an individual trade request or trade offer with a Steam profile you want to trade with.
The best and easiest way to trade Team Fortress 2 items is on a trusted trading site and by using a trading bot. For example, SkinsMonkey allows you to instantly load the items you don't want and trade them for the ones you do. All you need is a Steam Account and an active Steam Guard.
In-Game Item Drops
Another great way to get these items is by simply playing the game. The more you play Team Fortress 2, the higher your chances of receiving a random item drop.
Purchase TF2 Items Directly
There is an extraordinary abundance of Team Fortress 2 items online. Why not just go on a trusted website or the Steam community market and buy any item you want? This is easy and fast but it can also get pretty expensive, especially when you consider the fees some sites have. If you do this, try to find sites with the lowest fees.
Crafting
If you already have some items that you don't want, you can craft them into other items. In order to do this, you need to have a blueprint for the item you want to craft.
TF2 Achievement Items
You can obtain the so-called achievement items by completing various types of tasks in-game. There are different classes of these items and they are not tradeable, meaning you can't exchange these items for other TF2 skins.
Opening Crates
This is a unique way to obtain Team Fortress 2 items because it is the only way you can actually get Unusual Items and Strange Weapons aside from doing this via trade offers or trading bots. To buy a TF2 Crate, you need to go to the official Mann Co. Store.
Gifting
You can also ask a friend to gift you a TF2 item. This is a great feature in the game that allows players to send an item to another player without anything in return. It's sort of one-sided trading.
Events
Team Fortress 2 Events unlock certain in-game items that can only be obtained during that particular event. Once the event is over, there is no other way to get these items again.
Promotions
Promotional TF2 items can be obtained by purchasing other Steam games that are in partnership with Valve. It's a simple yet effective marketing strategy that grants you various types of Team Fortress 2 items when you buy another game from Steam. Keep in mind, this does not work with all Steam games.
Dueling
When you complete ten duels in Team Fortress 2, you will be awarded a Dueling Mini Game and a random item drop.
Contracts
Similarly to TF 2 achievements, completing contracts gives you very admirable rewards in the form of various items. There are many different contracts with different difficulties and requirements. The more you complete, the more prizes you will earn.
How Do I Trade TF2 Items?
Trading TF2 items is a fun experience where you get rid of your old items and get some fresh new items in your inventory. To do this, you need three things:
A Steam account with some items inside
A SkinsMonkey.com account (it's free and takes 1 min to Register)
An active Steam Guard
Once you have all this, follow these steps to make as many trades as you want.
Go to SkinsMonkey.com and create a free account with your Steam login info
Click on "Trade Skins" and you'll be taken to the trading bot
From there, add items you don't need anymore, and select the items you want to receive in return
Then, just click on the yellow button titled "Trade Items" and the transfer will shortly complete
Best TF2 Items Trading Site
The best trading website for TF2 items would be one that meets the following criteria:
The lowest fees on the market
Automated trades
Instant transaction
High level of security
And is easy to use
SkinsMonkey easily meets these requirements and includes various bonuses and discounts for new members. You can often take part in some of our giveaways as well, getting a chance to win various items and special bonuses.
Additionally, SkinsMonkey lets you use the most popular and secure payment methods to deposit and withdraw some of your earnings. You aren't required to submit any personal information. All you need is your Steam account and you're good to go.
And, if you're up for it, you can also use SkinsMonkey to trade CSGO, Dota 2, and Rust skins. We have some of the most popular and in-demand items on the marketplace. As a result, you always have a lot of options to choose from when trading your items.
With that said, you can rest assured knowing that SkinsMonkey.com is one of the safest places to trade gaming items and cosmetics online. So, happy trading and have fun.
Is It Safe to Trade Team Fortress 2 Items?
Yes, depending on which trading bot you use, it is safe to trade TF2 items online. In fact, it is much safer to trade using trusted trading bots rather than making trade offers with individuals.
If you do one-on-one trading with the Steam community, there is a chance that you can get scammed and get your items stolen. You really must trust the player you're making trades with. Not all players are like this, but sometimes it does happen.
On the other hand, with trading bots that are legit and trusted by the online Team Fortress 2 community, it is impossible to get scammed. This type of trading is automated and instant. So, as soon as you hit "Trade", the bot receives your items and sends you the ones you requested.
It's as easy and as simple as that.
Why You Should Use SkinsMonkey to Trade TF2 Items?
SkinsMonkey aims to make online skin trading convenient, inexpensive, and secure for anyone in the world.
Let's explore some of the main benefits you instantly receive if you start trading with SkinsMonkey today:
You can get up to a 30% Deposit Bonus if you join and start trading today
SkinsMonkey is trusted by thousands of users, featuring a 4.9/5 rating on Trustpilot
You can instantly claim a $5 cash bonus to use on the site as soon as you register
We offer the lowest commission on the market
You may use various cryptocurrencies to buy new skins and items and trade with them
Our automated trading bot does all the work for you. You can basically make passive income
How to Determine the Value of a TF2 Item?
Determining how valuable a particular TF2 item is is fairly simple. You must look at the item's characteristics: level and quality.
Levels
All the items in Team Fortress 2 have a level. Even though this feature doesn't have any impact in-game, it does affect the price of the item. The higher the level of your weapon or other items, the more respect it displays. Because of this, the higher the level the more expensive some items are. However, this isn't always the case but it is a factor, nonetheless.
Quality
The quality of the weapons and items in TF2 is another purely cosmetic feature that applies various visual effects. This is displayed for each item and everyone can see what quality a particular item is.
There are 12 total item qualities in Team Fortress 2, including Normal, Unique, Vintage, Genuine, Strange, Unusual, Haunted, Collector's, Decorated, Community, Self-Made, and Valve. Each quality is represented by a unique color.
Sometimes, the quality of TF2 items may be also referred to as their Rarity.
How to Get Free Items in TF2?
One of the things many players love about SkinsMonkey is that you get a chance to start trading for free. Even if you don't have a lot of cash to deposit, even if you don't have any skins to trade. You can start with nothing.
To do this, you need to sign up for a free account on SkinsMonkey.com via Steam. Then, once you're in, click on the green "Free $5" button at the top of the page. This will grant you a bonus that you can add to your account balance once you start trading.
Additionally, you should also take advantage of the deposit bonuses we provide. This means that, for example, if you deposit $100, you can get up to $30 extra in your balance, on the house.
What Is the Most Expensive TF2 Item?
Currently, the most expensive item in TF2 is the Unusual Burning Team Captain. This item costs $6.695. It's a flaming red hat that is also considered the rarest and currently most valuable item in the game. This Unusual version of the Team Captain in TF2 is also extremely popular and well-known among most players who play the game.
Summary
If you're ready to join some of the most satisfied skin traders out there, you need to join SkinsMonkey today. Get access to all sorts of bonuses and enjoy filling up your Steam inventory with only the best items for the cheapest prices.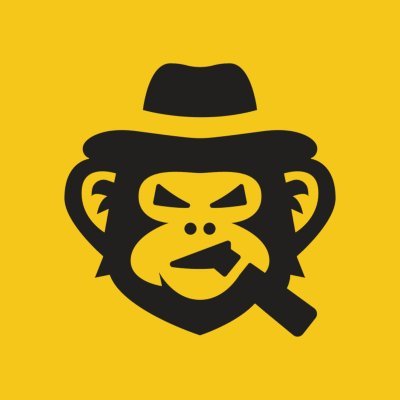 A true gaming enthusiast, especially Counter-Strike: Global Offensive and Rust. At SkinsMonkey, he is involved in creating game guides based on his own experience.