CSGO is a game that allows players to optimize its performance, fps, loading times, overall settings, and much, much more. However, to do so, you will need to know how to change CSGO launch options as well as the specific commands required for each of the CSGO settings.
Bear in mind this can be somewhat of a tricky process, especially if you are a new CSGO player. So let's take things one step at a time.
Also, if you ever need to trade CS:GO (CS2) skins, be sure to check out SkinsMonkey, where you will always get the best deals on all of your items!
How To Set The Best CSGO Launch Options
Accessing the CSGO launch options is not as simple as turning a few checkboxes on and off. And while it is not extremely difficult either, there are a few steps that players are required to take in order to have full access to CSGO launch options. So let's go over them.
The first thing that you need to do is open up your Steam client and access your game library. Once there, locate Counter-Strike: Global Offensive – right-click on the game, and select Properties. After a new menu opens, locate the "Set Launch Options" within the General tab.
Once you click on the option, a new pop-up will appear along with a warning that only advanced users should attempt to access this menu. From here, you will be able to write in the textual commands for all the launch options that you wish to use. Multiple options can be entered here, just make sure that you separate each of them with a "space".
Now that you know how to use CSGO launch options, let's go over some of the different commands that are now available to you.
Best Base CSGO Launch Options
As we already mentioned above, there are numerous CS:GO launch options at your disposal. You can alter the game in many different ways. That's why we recommend starting things off with some of the most basic CS GO launch options that the majority of players use.
-high

This command will allow your PC to put a high-priority focus on your CSGO. It is an extremely useful command if you have a lower-end PC and want to play CS:GO as smoothly as possible. Moreover, it is perfect for an FPS boost. On the other hand, there are no guarantees that it will work perfectly 100% of the time.

-tickrate 128

This console command is useful if you are somebody who prefers practicing in an offline lobby. Because it will force the server to run with a tick rate of 128 in order to ensure a better, smoother experience.

-console

This launch option allows you to see what is happening in the back-end of your game. It will opens your console when you launch your game. That way you can check if your autoexec file is running correctly.

-refresh <rate>

This is one of the best CS:GO launch options to use if you have a monitor with a high refresh rate. It allows your game to run the game at the desired refresh rate. This console command can mess up your performance if used incorrectly, so it is best that you enter the refresh rate that matches your monitor frequency.

+exec autoexec

This launch option makes sure that your custom settings are loaded correctly. All you need to do is insert your personal config file in "Steam\SteamApps\common\Counter-Strike Global Offensive\csgo\cfg", and input the name of your file within the brackets "[]" in front of the command (for example, autoexec.cfg).

When planning to sell any of your items, be sure to first check out SkinsMonkey, where you can always sell CS:GO (CS2) skins for best prices!
Best CSGO Launch Options For A Better Game Experience
Now that we have our basic launch options covered, let's take a look at some of the launch options that provide you with a better CSGO game experience. These options are not strictly meant to improve your FPS, but are quality of life improvements that provide you an overall smoother CSGO experience,
-fullscreen

This launch option locks your game to full-screen mode as soon as you boot CSGO. No more windowed mode.

-nod3d9ex1

This launch option disables the Direct3D 9Ex technology in CSGO which can sometimes provide slight performance improvements.

+cl_forcepreload 1

This launch option forces your CSGO to load all your map files at the start of your game which means that the initial boot will take a bit longer, however, the loading time will decrease later on when you start your match.

+mat_disable+fancy_blending 1
The 'mat disable fancy blending' launch option lowers the quality of textures in your game however, it will increase fps and general performance of your game. It is really a double-edged sword.
Best CS:GO Launch Options For High FPS
CSGO launch options can be used to alter graphics settings, video settings, and technical settings which can drastically improve performance and boost fps. This is extremely important when playing competitively so let's take a look at some of the commands that improve your fps.
+fps max 0

This is one of the most important CSGO launch options if your aim is to increase the performance of your game. Setting this option to 0 will uncap your FPS. If you wish to lock your FPS at a specific value, you can simply enter it instead of the 0.

+r_emulate_g

This new CSGO launch option will disable the OpenGL emulation which can sometimes increase your FPS, however, this only works on Windows machines.

-nojoy

Most CSGO players use a keyboard and mouse to play the game and this console command will disable joystick support which can potentially give you a small fps boost.

-softparticlesdefaultoff
This launch option affects explosions in CSGO and lessens the FPS impact that they have on your game when they occur.
Best CS:GO Launch Options That Change Your Game
So far, we have mostly been focusing on CS:GO console commands that increase fps in your game and boost its performance, but that is not the only reason why CSGO launch options can be used for. If you are less worried about how high your fps is and simply wish to make your game a little different and a bit more fun. Then the next few launch options should be right up your alley.
-lv

This launch option lowers the violence in your game. What is more, it essentially stops every character in your game from performing their death animation. Instead, when the character's health reaches zero, the character will lay down on the ground and put their hands behind their head.

-novid

This launch option can be used to skip the default Valve and CSGO intro when starting CSGO. It is not really a necessary feature, however, it is useful if you need to get into the game as fast as possible.

Did you know you can get free CS:GO (CS2) skins at SkinsMonkey? Enter one of the many giveaways or complete simple tasks and enjoy your free items!
The Ultimate CSGO Launch Options
Lastly, we would like to provide you with the ultimate CSGO launch options code . You can easily copy and alter as you see fit to provide you with the best CSGO experience possible. Good luck and have fun.
-high -tickrate 128 -console -refresh <your rate here> +exec <your file name here> -fullscreen -nod3d9ex1 +mat_disable+fancy_blending 1 +fps max <your fps here> +cl_forcepreload 1 +r_emulate_g -novid -nojoy -softparticlesdefaultoff
Summary
This article explains what the most popular Counter-Strike: Global Offensive launch options are. It also provides guidance on how you can alter your personal game settings and CSGO launch Options. If you read it until the end, you become familiar with the ultimate CSGO launch options command that you can just copy and paste into your own game.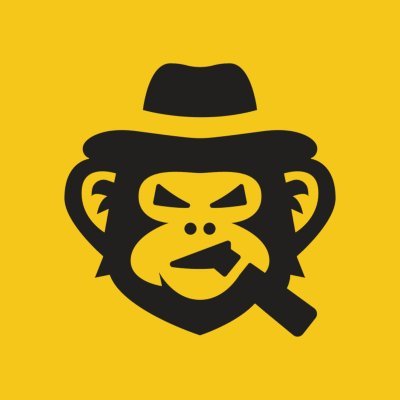 A true gaming enthusiast, especially Counter-Strike: Global Offensive and Rust. At SkinsMonkey, he is involved in creating game guides based on his own experience.