The CSGO StatTrak is a piece of technology that was introduced to the shooter in August 2013. It has happened with the release of the Arm Duel update. This tech tracks how many kills you have done online. Today CSGO StatTrak can be found on CS:GO best weapon skins and CSGO Music Kits.
Thanks to StatTrak, players could see how many kills they have done with specific weapons. Normally, skins with a StatTrak technology are more expansive than regular in-game items and players sell CSGO skins with StatTrak for high prices regularly.. In other words, they are more valuable and popular among traders. For example, if a skin like the M4A4 Howl, which is already a rare skin, comes up as a CSGO StatTrak Howl, it will cost more money.
Below we will explain what StatTrak is and list the best skins that have this feature.
What Does StatTrak Do in CS:GO?
If you have a closer look at any StatTrak item, you will see a tracker, whether an LED display or etched into the knives. Once you start getting official kills in Counter-Strike, you will see the counter going up. While the original skin doesn't differ from the StatTrak one, it only has a little counter displaying the number of enemies you have killed.
Keep in mind that not all skins will have the StatTrak variant. You should hunt for CS:GO cases to get StatTrak skins from the random drop.
Valve also added a CSGO StatTrak swap tool which can be bought and used to move a counter from one StatTrak skin to another in the same class. The option for CSGO reset StatTrak can only be done if the player goes over 999,999 kills, which the counter in-game will show 6 zeros once again.
How Do You Get Stattrak Skins?
The only way skin can come in StatTrak is if it's part of a weapon case. There are numerous CS:GO weapons cases that contain StatTrak items: Chroma Case, Gamma Case, Clutch Case, Danger Zone Case, all the Operation cases, etc.
You may want to upgrade your CSGO StatTrak inventory with skin from a variety of Collections. However, no matter what Collection you are looking for, none of them will have StatTrak weapons. You can also check out SkinsMonkey, where you regularly can have a chance to score free CSGO skins.
Are StatTrak Skins Rare?
There is a little misconception when it comes to StatTrak CSGO from inexperienced or new players. A StatTrak skin version has a decent percentage to be obtained from cases. It is around 10%. While a StatTrak skin is pretty rarer than a regular version of the skin, it is easy to get them.
If you are looking for a particular skin, let's say the AK47 Black Laminate. The skin itself won't be hard to find or buy, the StatTrak version will be more expensive. The majority of hard-core collectors don't pay attention to whether the skin is StatTrak unless the skin is new to the game.
So, if a new skin pops up in the game, they will hunt down the StatTrak version first because of its rarity. Besides fo that, it will cost more money for a certain period.
10 Best CSGO StatTrak Skins
Like art or music, we all have our opinion on what is good and bad, and the same goes for Counter Strike skins. You might agree it all comes down to taste.
We have gathered 10 StatTrak skins that we think are the best overall or are considered as best because of rarity.
1. StatTrak M4A4 | Howl
We have to start with one of the most iconic skins, plus one of the more controversial. The Howl is no longer available in CS:GO cases. It can only be bought on the most popular CSGO trading sites.
2. StatTrak M4A1-S | Printstream
The M4A1S Printstream is one of two items with the Printstream theme besides the Desert Eagle. This item can be opened from the Operation Broken Fang Case. From the Steam Market, players can get it for between $145 and $750, depending on the exterior.
3. StatTrak AK-47 | Fire Serpent
The AK47 Fire Serpent comes in the Operation Bravo Case. It is another legendary skin. The StatTrak version can be found priced from $1400 to $2200, depending on the exterior.
4. StatTrak G3SG1 | The Executioner
Not the most popular skin in the game; however, the G3SG1 | The Executioner can be found in the Revolver Case. As an laternative, it can be bought for as little as $4 if you don't mind skins in Field-Tested condition.
5. StatTrak USP-S | Overgrowth
Coming from the Operation Bravo Case, the USP-S Overgrowth is one of those skins that heavily rely on condition for its looks. You can get this bad boy on the market for about $50 in a good condition.
6. StatTrak AWP | Atheris
Many players amateur and pros have described the AWP Atheris as a gem because of the low price. Implemented in the Prisma Case, you can snatch a Factory-new StatTrak Atheris for about $38. Browse all the AWP skins available on SkinsMonkey and choose something for yourself!
7. StatTrak Navaja Knife | Scorched
The StatTrak Navaja Knife is the cheapest StatTrak knife that you can buy from the Steam Market coming in at $63.
8. StatTrak Skeleton Knife | Fade
The StatTrak Skeleton Fade on the other hand is one of the most expensive CSGO knife listed on the Market. You can either find it in the Fracture or Shattered Web Case or buy it for around $2150.
9. StatTrak Desert Eagle | Crimson Web
The Crimson Web Desert Eagle comes from the eSport 2014 Summer Case. If you want to snatch it from the Steam Market and aren't worried about the exterior, there are sellers pricing it for about $15.
10. StatTrak Glock-18 | Water Elemental
The last on the list is the Glock-18 Water Elemental a wonderful skin found in the operation Breakout Weapon Case, and listed on the market for between $9 and $40, depending on the exterior.
Where to Buy or Sell StatTrak CS:GO?
There are two ways you can buy CSGO skins or sell StatTrak items:
go on the Steam Marketplace
find a legit and trustworthy CS: Go item site.
You need to know that many items in the steam marketplace will be overpriced. CS: GO trading marketplaces like SkinsMonkey are better because of the reasonable prices. What is more, it is a secure online environment that offer unique and rare skins.
What Is a StatTrak Music Kit CSGO?
Before we go deep into some item type like StatTrak pistols, rifles, or some CSGO StatTrak knife let's get the StatTrak Music Kits out of the way. Apart from guns and knives, Valve also released StatTrak Music Kits.
What separates these Music Kits from the normal ones is that there is a tracker CSGO implemented to count the number of times a player has gotten MVP.
Are StatTrak Skins Worth It?
Up until now, you may wonder is StatTrak worth it?
Well, it all depends on how you look at CS GO skins and whether you like statistics. If you want to become a collector and owner of rare skins, then StatTrak items must be a part of your inventory.
See More of the Best Skins For...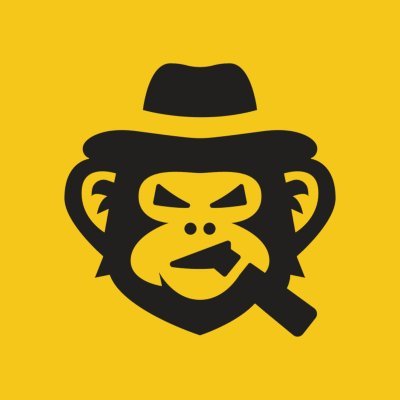 A true gaming enthusiast, especially Counter-Strike: Global Offensive and Rust. At SkinsMonkey, he is involved in creating game guides based on his own experience.