The Glock 18 pistol deals the least amount of damage in CSGO. However, it has burst shots, firing three-round bursts in an instant that have much more impact. The weapon itself looks and sounds generic but if you equip it with any of the Glock skins you're about to see below it can make a lot of difference. There many players who trade CSGO skins for this classic gun for high prices. 
With this in mind, let's examine the top 10 Glock skins that are currently trending. These Glock skins look absolutely stunning and most of them are remarkably affordable.
How to Get Skins in CS:GO for Glock 18?
There are three main ways to get your hands on some of the best Glock skins in CS:GO. Some are completely free, others require a bit of cash. The main methods include:
Buying any Glock 18 skins you want from the Steam Community market
Getting Glock 18 skins from the best CSGO cases random drops while playing CSGO
Trading your other skins for Glock skins on skinsmonkey.com/blog for free
Get Glock-18 Water Elemental 35% Cheaper 🔥
Starting Price: $2.60
Collection: The Breakout Collection
Thanks to its rich red background and simple blue elemental creature design, it makes it one of the most unique and colorful Glock 18 skins in CS GO. It's not exactly a rare skin and, as a result, it doesn't come very expensive at all. Glock-18 Water Elemental is one of the most popular skins for this weapon in CS:GO.
Get Glock-18 Snack Attack 35% Cheaper 🔥
If you like junkfood, then Glock-18 Snack Attack is the perfect Glock skin for the job. It features junk food characters that span across the entire surface of the gun. Even the trigger has been painted.
Get Glock-18 Pink DDPAT 35% Cheaper 🔥
Starting Price: $2.90
Collection: The 2021 Mirage Collection
Case: /
This is one of the highest-quality and most expensive Glock gun skins currently on the market. That is mainly because of its simplistic design, rarity, and the fact that it is a Souvenir available.
Get Glock-18 Nuclear Garden 35% Cheaper 🔥
Starting Price: $2.40
Collection: The 2018 Nuke Collection
Case: /
Nuclear Garden features a bright neon green theme that depicts a toxic nuclear power plant. Given that it can cost up to $350, Nuclear Garden is one of the best Glock 18 CSGO skins you can own.
Have some expensive Glock skins you don't need? Check out SkinsMonkey, where you can sell CSGO skins for great prices!
Get Glock-18 Fade 35% Cheaper 🔥
Starting Price: $949
Collection: The Assault Collection
Case: /
The Glock Fade is currently the rarest and most expensive of all Glock skins in CS:GO. It costs over $1000 and is almost impossible to get a hold of. In terms of design, it doesn't get simpler and more beautiful than the colorful gradient spanning across its barrel.
Get Glock-18 Candy Apple 35% Cheaper 🔥
Starting Price: $0.60
Collection: The Italy Collection
Case: /
There's nothing really special about this Glock skin's design and yet it can cost as much as $400 on the Steam market. It's also not that rare. However, you can get this skin as a Souvenir quality, resulting in an instant price increase.
Get Glock-18 Night 35% Cheaper 🔥
Starting Price: $0.80
Collection: The Overpass Collection
Case: /
If you're looking for real life Glock skins, this model may be the closest thing to it. It sort of looks like the CT side version of the Glock 18. In any case, it still boasts a simple and dark design created for ambushing your enemy in the night.
This Industrial Grade skin is also available as a Souvenir Glock skin.
Get Glock-18 Bullet Queen 35% Cheaper 🔥
Starting Price: $4.70
Collection: The Prisma 2 Collection
Case: Prisma 2 Case
According to the official description of this Glock 18 skin, the design features a war maiden shooting countless bullets as if her weapon couldn't run out of them. It's a famous design among the CSGO community and one of the most desired items out there.
Get Glock-18 Vogue 35% Cheaper 🔥
Starting Price: $2.60
Collection: The Fracture Collection
Case: Fracture Case
The beautiful eyes painted on the side of the barrel make this one of the most attractive CSGO Glock 18 skins. The skin may look fairly girly but it doesn't mean that it's not deadly. In addition, every single part of the weapon's surface is covered in custom paint.
Get Glock-18 Royal Legion 35% Cheaper 🔥
This is a classy and elegant Glock skin that will suit CSGO players who still have their honor and dignity left inside them. The Royal Legion is among the best Glock skins in CS GO mainly because of its unique design and its float value range, meaning it's available in any skin quality you wish.
Conclusion
Playing the game with these CS GO Glock skins in your arsenal can increase your chances of looking cooler. Most of these Glock skins are fairly affordable and easily accessible.
You can visit skinsmonkey.com/blog to get cheaper prices and secure transactions instantly. Also, check out our giveaways for free CSGO skins!
See More of the Best Skins For...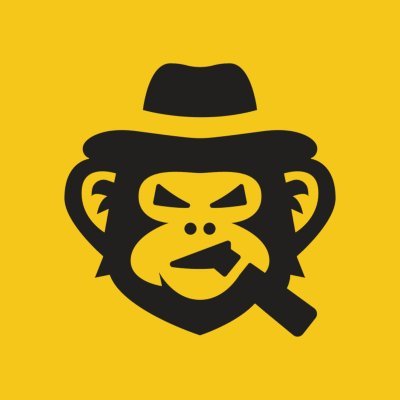 A true gaming enthusiast, especially Counter-Strike: Global Offensive and Rust. At SkinsMonkey, he is involved in creating game guides based on his own experience.