A few years ago there was some talk about orange being the new black, but in the end, I think we can all agree that…. black will always remain the TRUE black, that is, timeless. Well, black CSGO skins are no exception. That's why we've put together a list of the 9 best black skins CSGO that should be part of every gamer's collection. If you think it's high time to fill your Loadout with cool-looking black skins, then this post is just right for you.
The Desert Eagle pistol, also known as the Deagle, is one of the old-school CSGO classics. It has both devoted fans and avid haters. However, there is no denying that the Conspiracy version is one of the most sleek-looking weapons in the game. This particular skin first appeared in CSGO in July 2014 with the introduction of the Operation Breakout update. Its all black metallic look is topped with a minimalist yellow stripe and will give any player a boost of confidence.
Another skin that was introduced to the game with the introduction of the Operation Breakout update is the P2000 Chainmail. The chances of obtaining this CSGO skin in the game are quite high, as it can be found in 10 different containers. Even if you fail to do so, the P2000 Chainmail is easily available for purchase, at a rather affordable price of no more than $60. The pistol is available in 3 exterior versions and it was painted with a semi-transparent hydrographic in a chainmail pattern over a silver base coat. If you are looking for a darker skin, but don't want to go all black, the P200 Chainmail is definitely the one for you.
Flavor text: Of all the members of The Phoenix, none are more loyal to Valeria than her bodyguard Naomi
Lowest Steam price: $30,91
Drops from case: the Cobblestone Collection
First added: 1 July 2014
The AWP is, arguably, one of the best and most used weapons in CSGO, as well as the staple piece of any collection. There are several black skins that can give this sniper rifle a timeless feel, but none of them look as elegant as the Elite Build. Finished with a custom paint job using a combination of hydrographic and stencils, this CSGO skin will elevate your game to the next level. The AWP Elite Build was introduced to the game back in 2016 with the launch of the Operation Wildfire update and is available in 3 exterior versions.
Flavor text: Chase Turner was a great man… you have big shoes to fill
Lowest Steam price: $11,73
Drops from case: the Operation Wildfire case
First added: 17 February 2016
The Redline skins have been a fan favorite ever since they were introduced to the game in February of 2014 along with the Operation Phoenix update. The AK-47 skins' popularity continues to grow, despite the fact that they are not the easiest weapon to operate. The Redline was painted using a carbon fiber hydrographic and a dry-transfer decal of a red pinstripe. The iconic AK-47 assault rifle is a legend in the counter strike world and would make a great addition to any player's collection.
Flavor text: Never be afraid to push it to the limit
Lowest Steam price: $18,98
Drops from case: the Operation Phoenix Case
First added: 20 February 2014
The Glock 18 Dragon Tattoo is one of the more interesting and cool-looking items on our list. It was introduced back in 2013 as part of The Arms Deal collection. This skin is a rather rare find in the CSGO world, fortunately, there is no problem with getting it on the Community Market or third-party websites. The all black design is finished off with an awesome image of a dragon that looks like it's aiming right at your enemies. The Glock 18 Dragon Tattoo is only available as Minimal Wear or Factory New, which makes it rather difficult to find at a reasonable price. However, this black skin is so impressive that it might be worth the investment.
Flavor text: In a fairy tale the knight always slays the dragon… but this is the real world
Lowest Steam price: $32,07
Drops from case: the CSGO Weapon Case
First added: 14 August 2013
If you are someone who wants to stand out from the rest with your weapon and the dragon design just doesn't do it for you, then there is a different skin that might cater to your needs. The M4A4 Tooth Fairy is a weapon beloved by many players. It is one of the newer black-themed skins on our list, as it was introduced to the game in 2020 with the Fracture Case Skins update. It is available in all exterior versions, including Battle Scarred. Thanks to the corpse-like image of the tooth fairy depicted on it, your M4A4 will definitely make an impression on your enemies. Not to mention how cool it looks!
Flavor text: No one said the teeth have to be yours…
Lowest Steam price: $4,90
Drops from case: the Fracture Case
First added: 6 August 2020
7. Skeleton Knife ★ (Vanilla)
It's time to step away from the topic of firearms and move on to knives, whose range in CSGO is quite substantial. Unfortunately, as it turns out, it is also quite expensive. When it comes to black knife skins in CSGO, it's impossible to overlook the vanilla skins. We all know that vanilla is not usually associated with the color black. And yet, knives in their vanilla form are one of the best black-themed skins in CSGO. If you're a fan of the classics and can actually afford them, then you should invest in these weapons, as they will add elegance to your in-game appearance and instill respect in your opponents. We would recommend the Skeleton Knife in its vanilla form (simply because it is incredibly cool-looking), but all of them are worth taking a look at.
Another black skin we would like to draw your attention to is the M9 Bayonet Night. It is an all black knife that makes the blood in your enemies' veins freeze. It looks as elegant as it is intimidating, and while it is admittedly cheaper than vanilla skins, it is still on the more expensive side of CSGO skins. The M9 Bayonet Night is almost impossible to find, as it belongs to the ultra rare drops. However, if you manage to get it, whether by buying it or by skin trading, you will impress all CSGO players.
Flavor text: It's the whisper of the wind… it's the bite at your neck
Lowest Steam price: $578,50
Drops from case: the CSGO Weapon case
First added: 14 August 2013
9. Broken Fang Gloves Unhinged
Of course, we must not forget the ultimate weapon, which is… Our hands. The world of CSGO skins is not limited to firearms and knives. The player's hands also need to present themselves in a way that commands respect from their enemies. That's where Broken Fang Gloves come to the rescue. These fingerless gloves are all black with the addition of studs and the impressive Operation Broken Fang logo. Keep in mind that this is a very popular item at the moment and is also one of the very rare skins in the game, which, of course, does not help the price.
Conclusion
There's no doubt that the world of CSGO is full of interesting black skins that can elevate your gaming experience and give you the boost of confidence you need. If you want to join the dark side, then be sure to check out the skins on our list. In addition, if you would like to find out what other black skins are available in CSGO, then visit SkinsMonkey, where you can easily filter all skins based on the particular color you are looking for.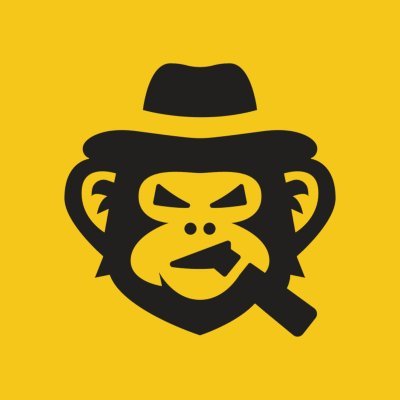 A true gaming enthusiast, especially Counter-Strike: Global Offensive and Rust. At SkinsMonkey, he is involved in creating game guides based on his own experience.