To survive in the competitive world of Rust, you need to be skilled and ruthless like the rest. Otherwise, if you can't go beyond being a simple prey. To become a hunter, you must be armed and dressed by crafting high-level armor. You can also use scary or cool skins to gain a psychological advantage over your opponents in the game. Because there is the idea that players with skins in the game play Rust for thousands of hours. Therefore, it is an important advantage to gain superiority before entering into a conflict.
In today's article, we're going to talk about the cheapest Rust skins for everyone's budget. And of course, we will also touch on how you can buy Rust skins. Let's get started without wasting any time.
1. Zap Slasher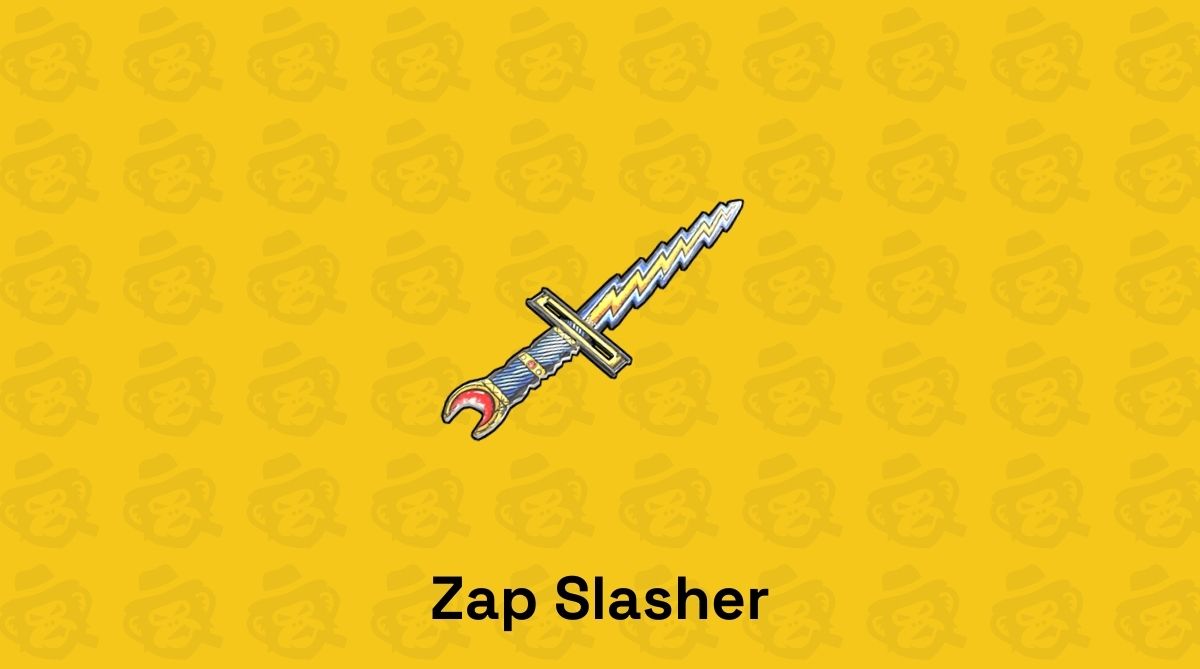 We would like to introduce you a wonderful blade with a lightning look resembling the sword of the sky god. Zap Slasher draws attention with its lightning tip and crescent-shaped handle. It is designed by blending the cartoonish drawing shapes and the colors of blue, yellow and red. You may also be interested in Pixel Sword, Fire Slasher, and Rainbow Sword, as there are multiple variants of this skin.
We think anyone can buy it as it is extremely cheap in price. Do not forget that you can find such skins cheaper. That's why we recommend that you take a look at third-party sites like Skinsmonkey before checking out the Steam Community Market. Because you can buy Rust skins and more for 50% cheaper. trade matter weapon website metal
Price: $3.23 – $3.39
Slot: Salvaged Sword Skin
Released: January 24, 2019
2. Lost Treasure Rock Skin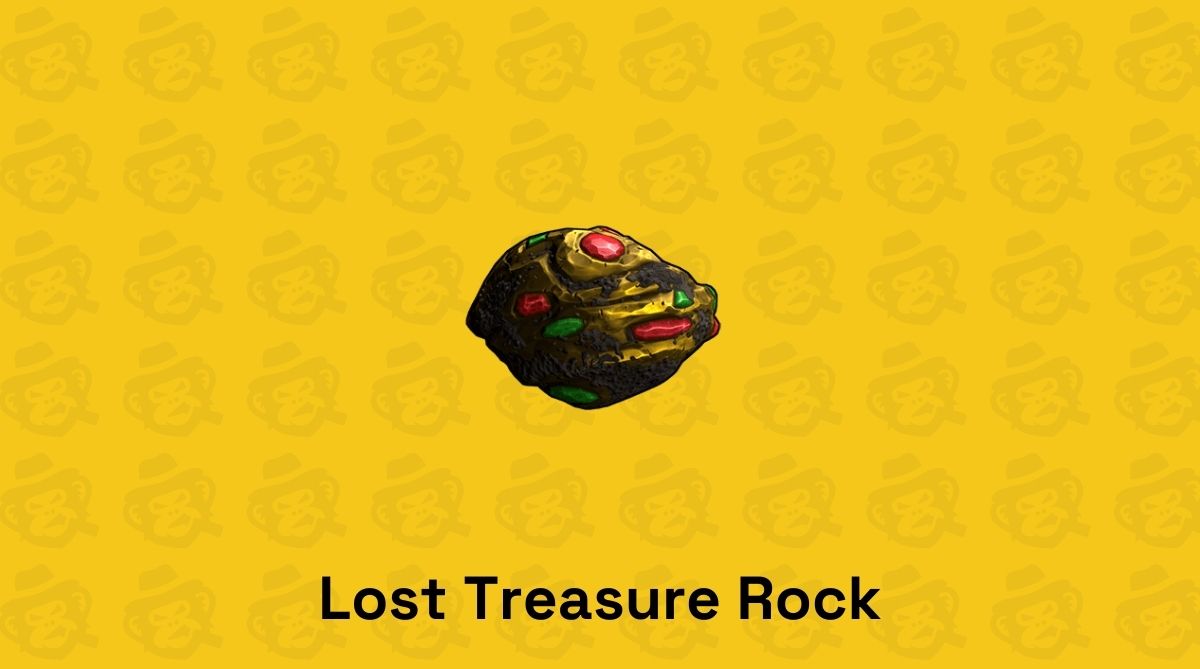 When you start the first game in Rust, you usually start with an ordinary rock. And you will use that rock for the first hour. If you've played the game for hundreds of hours, you might be bored of seeing the same skins all the time. That's why we recommend Lost Treasure Rock, one of the most cheap Rust skins, with a cool look. Now you can carry it in your hand like Thanos' glove every time you start.
What we said at first is that everything in this guide will be extremely cheap. This is exactly what we mean when we say cheap Rust skins. The price of this skin is exactly $1.28. If you do a little more research, you can probably buy it for under $1.
Price: $1.28 – $1.90
Slot: Rock Skin
Released: January 21, 2021
3. Emerald Relic Hatchet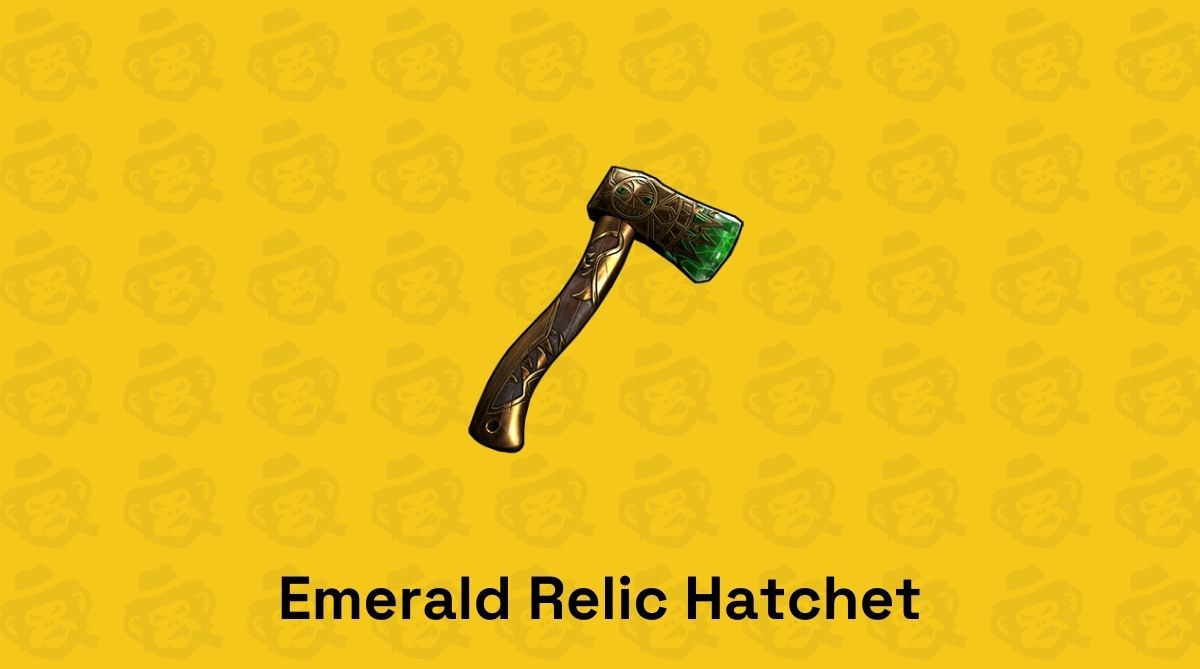 Now we would like to introduce you a wonderful ax with a slight increase in price. The Emerald Relic Hatchet consists of a green Emerald look with a green tip and a golden yellow handle. In addition, there are hand-embroidered shapes extending from the handle part to the top. It ranks third on our list because it sparkles like an extremely rare item.
If you want to look rich in the game, you definitely need to have such a cool ax. Or let's do not exaggerate, you will cut down trees with this ax.
Price: $4.81 – $4.90
Slot: Hatchet Skin
Released: February 21, 2020
4. Building Block Hammer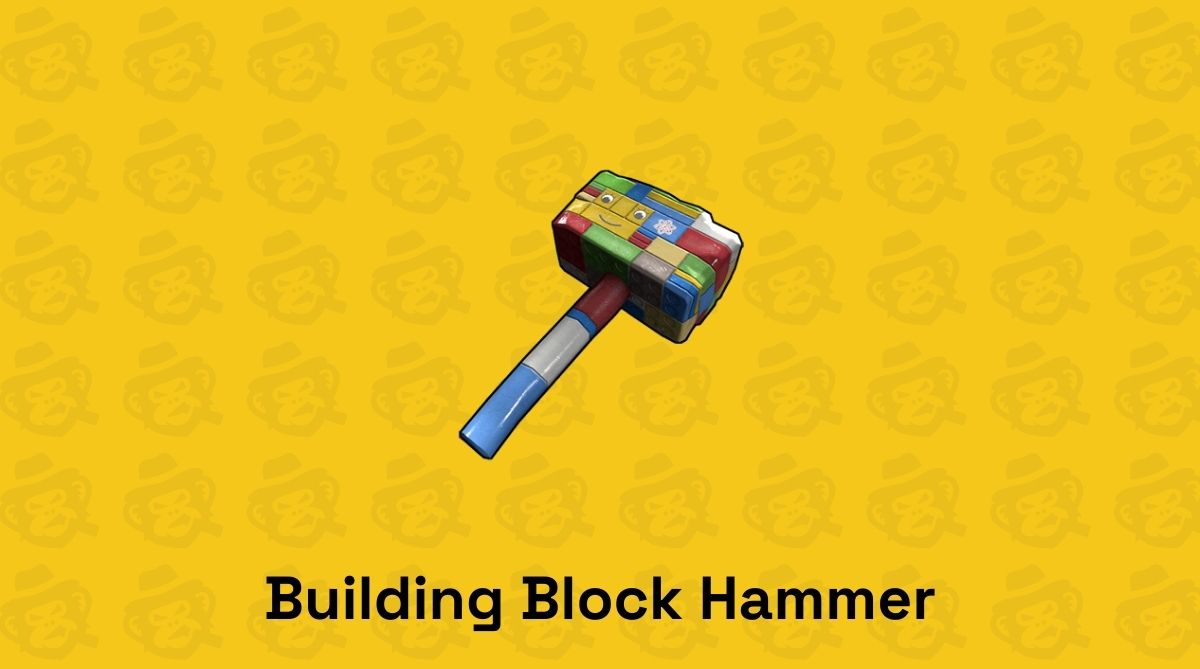 Do we need to tell you how important it is to build a base in Rust? Most Rust players want to build a house, albeit a wooden one, as soon as they start the game. Building blocks, a hammer is required. The Building Block Hammer will let you get rid of your ordinary hammer with a LEGO look.
It immediately caught the attention of many underage players, thanks to its pleasant appearance and looks straight out of LEGO games. We can see the mix of yellow, red, blue and green in the skin's design. Ranked #4 on our list of the cheapest Rust skins, this item costs just over $1. We want everyone to get this skin to experience nostalgic flashbacks while playing Rust.
Price: $1.75 – $2.22
Slot: Hammer Skin
Released: Jun 4, 2020
5. Dreamcatcher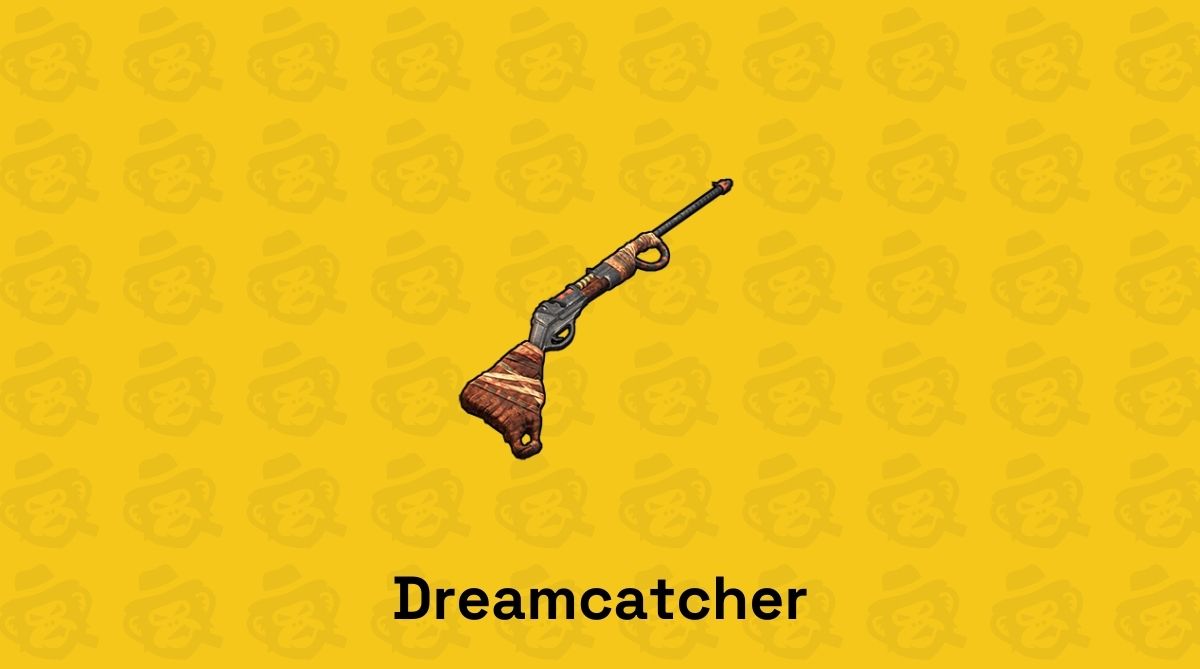 Dreamcatcher is one of the cheap Rust skins that is often preferred because it looks simple but adds a little color to the rifle. Sometimes you can find this skin for under $1. If your goal is to collect the cheapest Rust skins, then Dreamcather should definitely be on your list.
Combining the boards that hold the rifle, which looks like a hand-made one, with ropes and nails, made it look like a survival game.
Do you like the cheap Rust skins we offer you? Or are you looking for something free? Then we invite you to the article where we tell you how to get free skins in Rust.
Price: $1.12 – $1.14
Slot: Bolt Action Rifle Skin
Released: November 5, 2015
6. Native Hunting Bow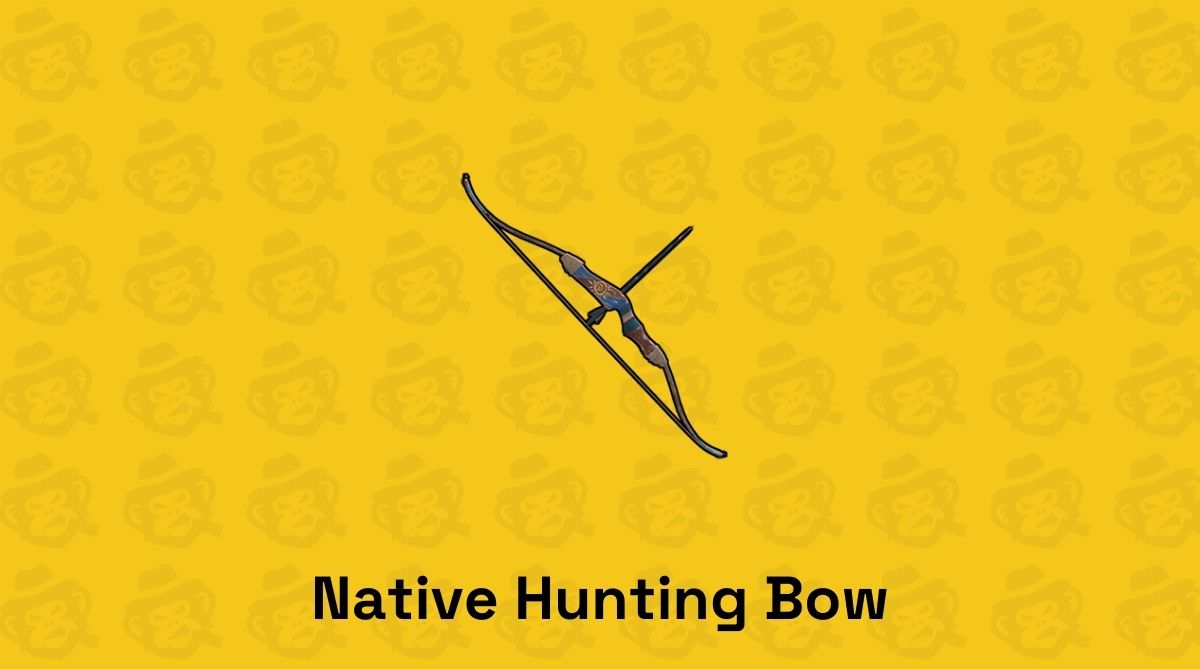 We tried to share skins for items that you will use gradually when you step into Rust. Now, in the early game, there is the hunting bow, which is indispensable for the players. The Native Hunting Bow is a skin with a sun drawing on it, designed with the appearance of Indians. Maybe it's because it's one of the cheapest skins in Rust that it's sold so well. Because we can say that almost everyone has this skin.
If you want an eccentric skin that is hand-embroidered and has a historical look, we recommend you to buy it without hesitation with best deals. Moreover, the price is just over $1, almost the price of chips.
Price: $1.21 – $1.34
Slot: Hunting Bow Skin
Released: May 2, 2019
7. Ghost Bolt Rifle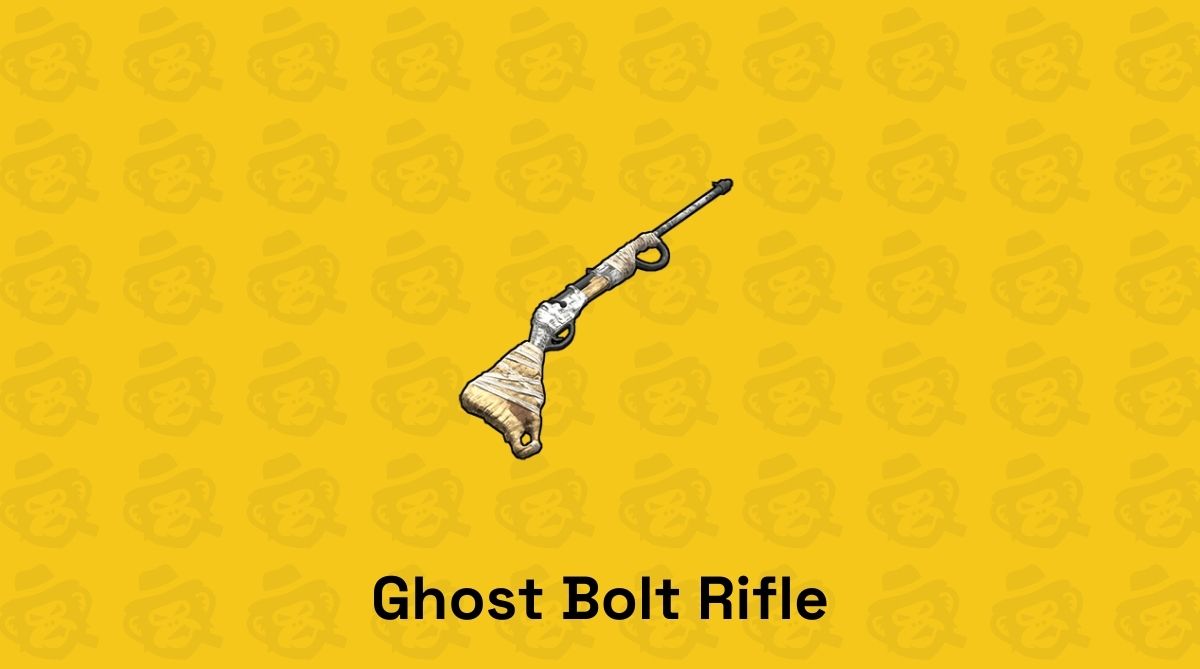 Just like its name, it is a white skin that looks like a ghost. Although it has a simple design, it is loved by most Rust players because it has a unique feel. Since the body of the rifle is handmade, it is completely coiled and fixed.
In addition, the body of the rifle was hand painted white. Since it is completely handcrafted, it leaves a survival effect with a taste of role play. The price, which was $3 a few months ago, has now dropped to $1. In short, we can say that it's time to buy Rust skins and Rust items.
Price: $1.86 – $1.92
Slot: Bolt Action Rifle Skin
Released: November 6, 2015
8. Rainbow Pony Hatchet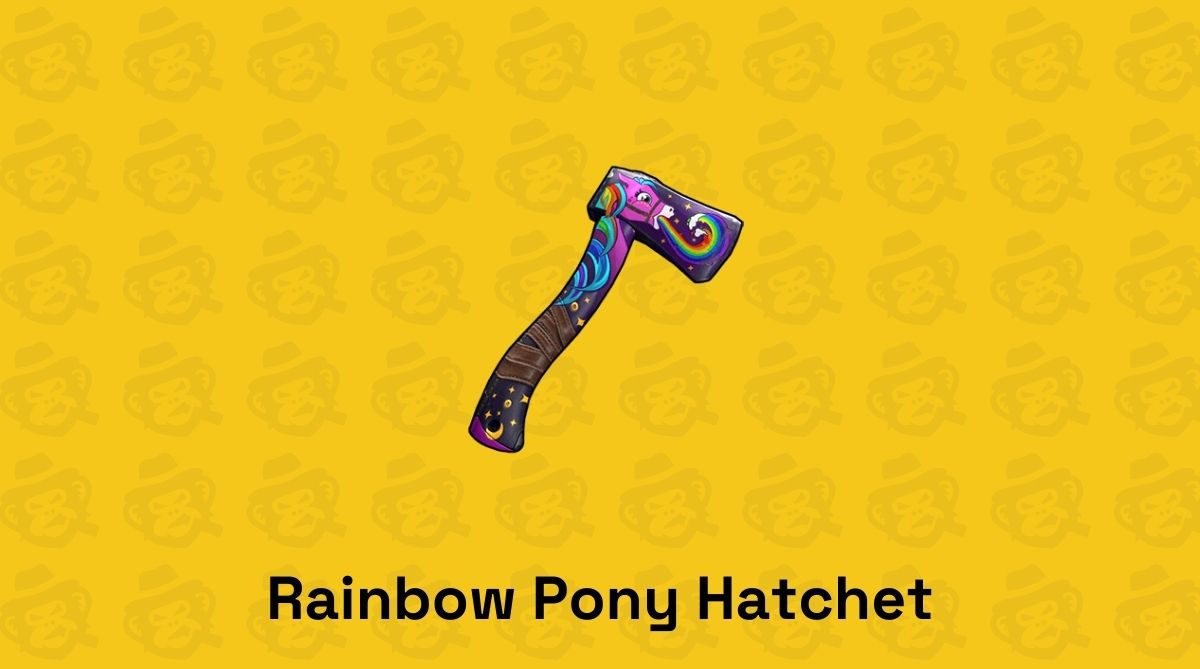 Now it's Rainbow Pony Hatchet's turn with its bright and colorful image. Although we did not want to add it to the end of our list of cheap Rust skins, we thought it appropriate to add it here in terms of price. However, as we said, it appeals to a certain part of the Rust community thanks to its great appearance and unicorn image on it.
You can see the full range of rainbow colors on the skin. We also see a brown leather bandage on the handle of the ax. Finally, Rainbow Pony skins are a complete set design. You can see Pony skins on many items, from weapons to doors and armor.
Price: $3.26 – $3.73
Slot: Hatchet Skin
Released: Jul 24, 2020
Final Words
As you can see, you don't need to spend huge amounts of money to purchase nice looking skins for Rust. We hope you like one of our suggestions for the best and cheapest skins for Rust! Be sure to take a look at our other top item lists:
The 8 Best Rust Garage Door Skins & 10 Best Glowing Skins in Rust.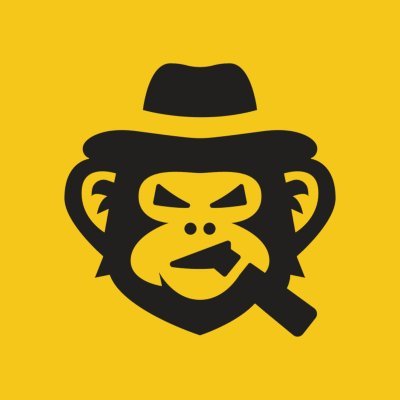 A true gaming enthusiast, especially Counter-Strike: Global Offensive and Rust. At SkinsMonkey, he is involved in creating game guides based on his own experience.