Whether you choose to believe it or not, there are several different ways that you can obtain a few, relatively decent free Rust skins. There won't be any need for making a deposit, inserting credit card details, doing extra work, or anything similar.
As you may know, buying Rust skins isn't always an option that many can afford, especially when it comes to rare skins that cost tons of money. So, if you're low on cash and want to redeem some free rewards, this is the perfect opportunity for you.
The methods you're about to have a look at are some of the easiest for obtaining free Rust skins that you can get and use even today. So, if you're ready to learn, and you really want some free skins for Rust, then simply read on and follow the steps.
Get Free Rust Skins from SkinsMonkey Bonus
As a way to reward new players, we constantly offer plenty of rewards such as free skins and many free coins for joining with an affiliate link, a promo code, and similar. This seems like pretty easy work in exchange for free Rust skins, and it is. It's simple, easy, quick, and there's absolutely no risk involved for you.
Basically, what you have to do is create your account, use any of the current bonuses we offer, and use it to buy Rust skins, gamble with it and double it or use that bonus to get a free RUST skin. It's as simple as that.
To claim your free bonus from SkinsMonkey, all you have to do is log in to your account, click on the down arrow next to your avatar picture in the top-right corner of the screen, and click on "Claim Bonus".
How to Create and Sell Your Own Rust Skins?
In addition to receiving a free Rust skin or two, you can also sell Rust skins that you already own and make a profit which you can then use to buy the Rust skins that you want most of all. So, without wasting any time, let's first explain how you can create your own custom and unique RUST skins, and then we'll share how to sell them on the SkinsMonkey platform in just a few simple steps.
How to Create Your Own Free Rust Skins?
Creating new Rust skins allows you the option to make your own unique designs that you can then publish for all the Rust community to see and purchase. The process is very simple. Follow these steps:
Open the Rust game on your computer
Click on "Workshop" from the menu on the left side of the screen
Near the bottom left corner of the screen, click on "Create a new item"
Once the loading screen completes, you will be taken to the Rust game skins editor where you are free to design your Rust skins. To make the most unique and rarest skin possible, you can take advantage of image editing tools such as Photoshop to have total freedom over the design of your Rust skins. Then, you can export the file and upload it into the Rust skin editor.
Once you're all done with your design, click on "Publish" at the top-right corner of the screen and you're done.
How to Sell Rust Skin?
Selling your skins that you've gotten from drops in-game or by creating skins in Rust yourself will allow you to earn money which you can use to basically get free RUST skins later on. So, how do you actually sell skins, regardless of whether they are for Rust or other games?
Well, it's quite simple. However, there are a couple of requirements you must have before you start. The first one is having an active public Steam account that contains the skins you want to sell. The second is having Steam Guard enabled more than 15 days before you decide to sell your skins.
Once all of this is done, you can sign up to SkinsMonkey, create your account, insert your Steam Trade URL, list any skins you want to sell, and start making some real money to get RUST skins for free later on.
Trade Skins on SkinsMonkey
Another way to basically obtain skins for Rust for free is to trade other Steam items you don't need anymore for Rust skins on our site. By doing so, you can select one or more of your old items and exchange them for one or more Rust items of equal value. There are tons of skins to choose from on SkinsMonkey, allowing you to have complete freedom of selecting which ones you want most of all.
This method allows you to avoid spending any money and simply giving away the items you don't want for new Rust items that you do want. It's quick, simple, and among the easiest ways to make all the other Rust players jealous as a result of your new killer skins.
How to Trade on SkinsMonkey?
Log in to your account
Click on "Trade Skins"
Select the items you want to trade with from your Steam inventory on the left side of the screen
Select the skins you want to receive
Click on "Trade items"
Giveaways
An even easier way of getting to redeem Rust skins for free is by joining free giveaways. You can increase your chances of winning and entering more giveaways by following SkinsMonkey on social media platforms such as Twitter and Instagram. Once we post a new giveaway there, you can instantly join and participate for a chance to win and redeem free rewards of all kinds, including RUST skins, Steam gift cards, and more.
Summary
Overall, getting a new skin for free, regardless of which game it is for is always a nice thing to have, especially if the process of getting it is quick, simple, and easy. All of the methods we talked about above are exactly that and offer you a chance to get a free skin more than once. As a result, make sure to follow all of the instructions and always keep an eye out for a new opportunity to get a free skin that most Rust players will be envious of.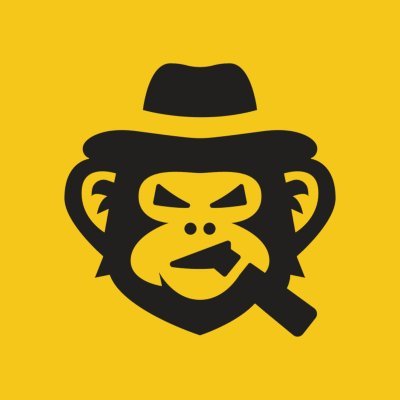 A true gaming enthusiast, especially Counter-Strike: Global Offensive and Rust. At SkinsMonkey, he is involved in creating game guides based on his own experience.