With most modern games being available on multiple platforms, the unsettled dispute between PC gamers and console gamers is still going on. Rust is no exception. The game is available on both PC and console. With this, Rust console skins also exist but with slightly different methods of obtaining them.
If you're curious about Rust console skins and want to know more about the Rust console edition, this is the perfect guide addressed to you.
What Are Console Skins in Rust?
If you haven't noticed yourself, the skins in the Rust item shop on PC and the ones inside the skin store on the Rust console are not all the same. Rust console skins exist solely on the console game version. They can only be obtained from this source.
Luckily, the skin's store on Rust console features new skins from time to time and releases new collections that hold unique and valuable items inside, exclusively for Rust console edition players. There are also Rust console beta skins, which are brand new and also exclusive.
Once you enter the Rust skins store, you'll also notice the first few skin bundles. There are three tiers of those bundles. The more exclusive and rarer the tier, the more expensive the new Rust console skins inside will be.
Read Also: What Are Rust Twitch Drops And How Do You Get Them?
What Are All The Skins in the RUST Console?
You can view every available skin individually inside the Rust console skin store by following these steps:
Launch Rust console edition

Select and open the Skin Store from the Main Menu

If you don't have any Rust Coins, select 

Buy RC 

by pressing down the right stick
Once you are done with this, you can see the Rust skins console. Moreover, they are grouped into bundles or collections. To preview each bundle and all the individual skins inside, you can press 🔲 on PS4 or 𝗫 on Xbox. You can also preview any item individually in 3D to get a better perception of what it looks like in-game.
NOTE: Buying the entire bundle is almost always cheaper than buying each skin separately.
For example, the entire Shinobi Pack on Rust Console costs 2000RC as a bundle. But if you sum up the prices of all the skins individually, it ends up costing 2860RC in total to buy all Rust console skins in that pack separately.
How Do You Get Free Skins on Rust Console?
Getting free skins on the Rust console skin store is not as easy as doing this on a PC. However, there is still a way to get 100% free console Rust skins, if you're in the right place at the right time.
The only way to get free Rust skins console is if Rust gives you the skins. What do we mean by this? Rust has been known for giveaway free skins on anniversaries and other celebration events.
The way this happens is the message their community on Twitter or Discord and let you know how to redeem the free skin. Most of the time, this is done simply by opening the item shop on Rust console and navigating to a new section where you can get brand new console skins for free.
Can You Trade Rust Console Skins with Other Players?
Unfortunately, you cannot trade Rust console skins with your friends or other players. In addition, there's virtually no other way to obtain a particular Rust console skin. It is no longer available in the console item shop.
It may be bad news for anyone who wants to exchange Rust skins console for others. But there's currently nothing anyone can do to change it. On the other hand, Rust may surprise us with a new feature. For example, the possibility to trade Rust skins you've purchased on Xbox or PS.
Top 5 Best Rust Armor Skin Sets That Give You An Advantage – Check the Full List Now!
Can You Buy RUST Skins for the Console?
Yes, anyone who has purchased the Rust console edition can quickly buy any Rust skins available in the console item shop. All you have to do is sign in to your account. However, Rust Coins if you don't have any, and purchase any Rust console skins.
A worthy tip to keep in mind is always to follow Rust and their posts on social media. They sometimes release news of new Rust console ultimate edition skins and themes you can purchase with significant discounts if you catch them early enough.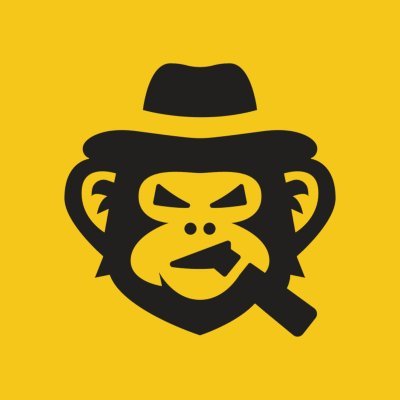 A true gaming enthusiast, especially Counter-Strike: Global Offensive and Rust. At SkinsMonkey, he is involved in creating game guides based on his own experience.