The USP-S is a great pistol in Counter-Strike Global Offensive . It has decent magazine capacity, strong damage, great reload time, and an acceptable rate of fire. However, despite numerous advantages, it looks kind of basic. The only solution to this is to wear trendy skins on your USPS.
With this in mind, this list of the top 15 USPS skins will help you enjoy the pistol round in each match a lot more. If you're interested in trading CS:GO (CS2) skins, some USPS skins are quite affordable while others require a bigger budget.
How to Get the Best USPS Skins?
The best USP-S skins you see all around you come from mainly two or three places. The choice is usually between the following options:
check out players who sell CSGO skins on

Steam Community Market

try your luck at

random CSGO case drops

buy for real money the particular cosmetic items CS GO at

the third-party skin trading sites

like skinsmonkey.com/blog
All three of these methods offer a secure way of getting your hands on some of the best USP-S skins in CSGO. However, there may be slight price differences. To know more about these peculiarities read our ultimate guide "How to Get Skins in CS:GO?"
Get USP-S Ticket to Hell 35% Cheaper 🔥
Flavor Text: Designer death
Lowest Steam price: $0.47
Drops From Case: Dreams & Nightmares Case
First Added: 21 January 2022
The USPS Ticket to Hell skin was a recent addition to the game and features white technical designs painted over a black base. This restricted pistol was added to the game in late January 2022 as a part of the Dreams & Nightmares update and is one of the members of the Dreams & Nightmares Collection. The Ticket to Hell skin comes in all five exteriors, all of which can have StatTrak attached and can be obtained by opening the Dreams & Nightmares Case. In terms of value, the skin can be worth anywhere between $0.50 and $20 depending on the exterior.
Starting Price: $0.99
Collection: The Glove Collection
Case: Glove Case
The USP-S Cyrex is one of the most futuristic USPS skins in CSGO. Its high-tech minimalistic design covers the entire surface of the weapon and will make you forget that you're actually carrying a USP-S pistol.
Still, despite its highly unique and brisk design, this is still one of the most affordable USPS CSGO skins on the market.
Get USP-S Cortex 35% Cheaper 🔥
Starting Price: $1.30
Collection: The Clutch Collection
Case: Clutch Case
It's almost impossible to find a more unique USP-S skin in CSGO than the USP-S Cortex. Its bright pink colors and even more exciting design, especially on the silencer, easily make this undoubtedly one of the best USPS skins in CSGO.
Get USP-S Torque 35% Cheaper 🔥
Starting Price: $0.57
Collection: The Falchion Collection
Case: Falchion Case
The most notable feature of the USP-S Torque is that it almost makes you feel like you're running faster. Its speedy design will have you thinking you're the Flash. However, try not to get carried away as it won't actually make you faster in-game.
Get USP-S Lead Conduit 35% Cheaper 🔥
Out of all the best USPS skins in CSGO, Lead Conduit may be the most realistic one you'll ever see. Its slide and silencer are custom engraved and get a totally new look. The rest of the gun is painted with a dark olive green color.
What's most surprising is that the unique engraved pattern remains fully intact even in Battle-Scarred condition.
Get USP-S Caiman 35% Cheaper 🔥
It has a simple and unique design, with its main trait being a beautifully painted eye of the Caiman creature. In Factory New or Minimal Wear quality, this USP S skin can easily go for hundreds of dollars.
Get USP-S Flashback 35% Cheaper 🔥
Starting Price: $0.40
Collection: The Danger Zone Collection
Case: Danger Zone Case
If you've ever heard the phrase, "born to clutch" in CS GO, know that this is where it comes from. The USP-S Flashback is clearly one of the best USP skins in the game, and even though it loses most of its colors in the lower quality levels, the white inscriptions still remain.
Get USP-S Guardian 35% Cheaper 🔥
Everything about this USP-S skin screams that it belongs to the CT team, mainly because of its serious blue and black color scheme. However, you can only get this skin in Factory New, Minimal Wear, and Field-Tested quality. The rest are not possible anymore.
Looking for free CSGO skins? Check out SkinsMonkey, where you can regularly participate in CSGO giveaways. 
Get USP-S Stainless 35% Cheaper 🔥
This stainless-steel USP-S skin is highly durable and extremely shiny considering you have it in Factory New or Minimal Wear condition. It is the ultimate depiction of simplicity and deadliness combined.
Get USP-S Neo-Noir 35% Cheaper 🔥
Starting Price: $8.30
Collection: The Spectrum Collection
Case: Spectrum Case
The main reason why the USP-S Neo-Noir is one of the best USP S skins ever is because of its highly-detailed design and increasing popularity. There's no other skin like it, featuring a gorgeous design of a blue-magenta woman over the most colorful background.
Get USP-S Black Lotus 35% Cheaper 🔥
The USP-S Black Lotus is one of the cheapest CSGO USPS skins ever. It features a simple image of a black lotus flower over its barrel and a custom silencer as well. At such an incredibly cheap price, it's definitely worth adding to your collection.
Get USP-S Royal Blue 35% Cheaper 🔥
Starting Price: $7.06
Collection: The Cobblestone Collection
Case: /
If you're a fan of the color blue, you should stop looking for any other USP S skins, as you've just found the ultimate choice for you. Over 90% of this skin is covered in various shades of blue, making it the greatest USP S blue skin.
Get USP-S Kill Confirmed 35% Cheaper 🔥
Starting Price: $32
Collection: The Shadow Collection
Case: Shadow Case
The USPS Kill Confirmed is among the most expensive USP S skins currently on the market. It is also the most unique but it needs the silencer on the weapon to show off its complete design of a bullet firing through a skull end exiting out of the bullet hole.
Get USP-S Overgrowth 35% Cheaper 🔥
Aside from its high-quality camo design, this skin also features an interesting flavor text by a popular Major in Counter-Strike Global Offensive, Felix Riley himself. This isn't the most affordable of the USP skins but it is definitely among the most desired.
Get USP-S Para Green 35% Cheaper 🔥
Starting Price: $2.85
Collection: The Chop Shop Collection
Case: /
If you want a sleek USP-S skin that doesn't make you an easy target, then you're going to fall in love with Para Green. Although, keep in mind that it looks absolutely terrible in Battle-Scarred quality. On the other hand, getting a Factory New Para Green is still pretty cheap.
Conclusion
These are the 15 best USPS skins in CSGO that you can currently get your hands on. Also, note that they aren't listed in any particular order here, so take your time to carefully analyze each and choose your favorite.
See More of the Best Skins For...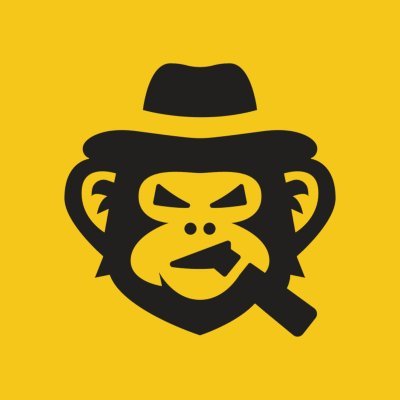 A true gaming enthusiast, especially Counter-Strike: Global Offensive and Rust. At SkinsMonkey, he is involved in creating game guides based on his own experience.