CSGO skins serve two important purposes in the game: making players look cool and making players lots of money. Having said that, let's explore how to get skins in CSGO.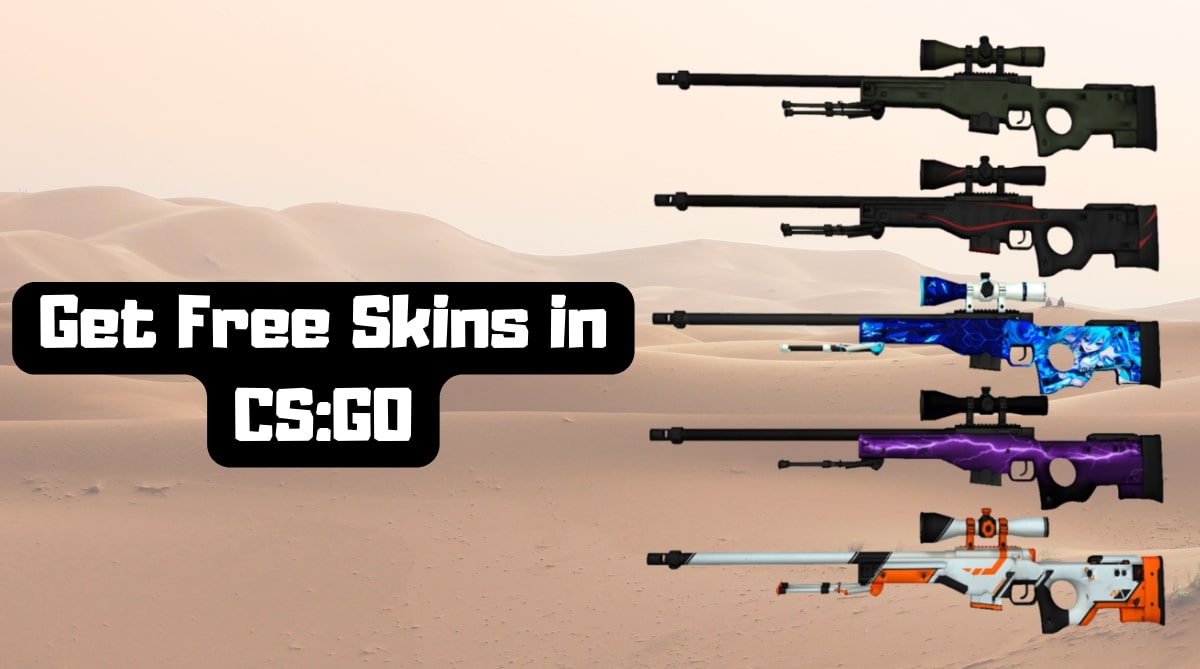 We'll dive into a few methods to earn free skins, we'll look at a few third-party sites where you can buy cheap cool skins, and we will also explain how to effectively trade skins with the online community. So, if you're ready to get your hands on some free CSGO skins, then let's dive in!
Can You Get Free Skins in Counter-Strike: Global Offensive?
Yes, it's possible to earn skins for free in Counter-Strike Global Offensive.
The type of skin doesn't really matter. Depending on the time and method you are using, you can easily get your hands on free or very cheap knife skins, weapon skins, and many other free CSGO skins.
You're probably saying to yourself, "I bet those skins are just Battle-Scarred or Well-Worn ones". You would be wrong.
Various websites offer completely fresh Factory New or Minimal Wear CS:GO skins for free. Having said that, let's explore all the ways you can get free CS:GO skins and enjoy your rewards.
You can get free CSGO skin using more than one method. Below you can find the most popular ways:
claim promo codes;

earn skins by watching videos;

claim free CSGO skins via random drops;

trade-up weapon skins for free;

complete paid surveys and earn money, and more.

take part in Freebies organized by SkinsMonkey – your favourite trading bot!
Let's explore each method in further detail.
5 Ways How To Obtain Skins CS GO for Free 
5. Earn CSGO Skins by Claiming Free Money
What does claiming free money mean? It means using bonus codes on various CSGO trading or gambling sites that grant you a certain amount of money online that you can then use to purchase CSGO skins.
For example, you can g
o to SkinsMonkey, create your account, and click on the button in the upper side of the screen that says free $5.
You can claim this money and use it to buy cheap skins on the SkinsMonkey website. This is just one way to get your hands on some free skins for Counter-Strike Global Offensive without completing tasks.
4. Trade Your Old Skins for a New Free Skin
Once again, you can use SkinsMonkey to securely trade as many skins as you want. Instead of risking losing your popular skins on the Steam community market, you can connect your Steam account to the SkinsMonkey secure platform and never worry about being scammed.
5. SkinsMonkey giveaways
SkinsMonkey regularly offers giveaways, where players can win free CSGO skins, without paying a single dime. If you get lucky, you can get high-quality skins, completely free!
Why?
Because you don't have to deal with unreliable players who might not send their CS GO skins. All of the available skins are already on the platform and waiting to be sent to your Steam skin inventory.
Plus. It's impossible for other users to scam you this way because you're trading with a trading bot, not with other people.
3. Get Free CS:GO Skins from Random Drops
Other, more time-consuming, method to grab a good skin for free is to open one in a random drop from playing CSGO.
To be honest, this can take a lot of time and playing, but you may sometimes be surprised by the quality and rarity of the skins that can drop from the game itself.
Either way, you probably play games like CSGO every day, so you might as well hope for a few items to drop from time to time.
2. Use a Trade Up Contract
A great way to get expensive new skins is to use a trade-up contract in the game. A trade up is when you trade several of your old skins for one StatTrak high-quality skin.
This way, you get rid of skins you don't want and end up getting a Factory New or Minimal Wear skin with StatTrak technology. This definitely beats playing for hours, completing small tasks for a skin, or doing any other time-consuming activity.
The only requirement is that you already have at least 10 CSGO skins in your Steam inventory that you don't use.
1. Claim Your Daily Reward at Freebies
You can enjoy awesome rewards every single day by taking part in new loyalty project Freebies. You don't actually have to gamble your own money, but completing simple tasks and claim your daily, weekly or monthly rewards. 
It's basically free money, or free CS:GO skins!
Freebies is a new initiative that rewards the most active SkinsMonkey users with trendy CS:GO cosmetic items (e.g. CS:GO gloves, knives and weapon skins) or real cash.
How to Buy Skins in CSGO?
If you have some money on the side, an easy way to get your hands on CSGO skins is to go ahead and simply buy them.
This is faster, easier, and often safer than going on different websites to earn rewards, watch videos, complete surveys, and so on.
So, here's where most CSGO players go to buy their skins.
The Steam Market
One of the safest places to purchase a CSGO skin online is on the Steam market.
The Steam Community Market is simple and easy to use. There, you can find various listings by other players who want to sell their CSGO skins. As a result, you can expect different prices, discounts, and even bargaining.
Or, you can simply find a listed skin, click on Buy Now, and complete the transaction. Then, the skin pops up in your Steam inventory in a few minutes. After that, you're free to play CSGO with it or sell it to another player.
The choice is yours!
Third-Party Websites
An even faster way to buy a CSGO skin is by using third-party websites like SkinsMonkey. Chances are that such websites will have a lot more skin listings.
Moreover, your chances are also high that those skins will be much more affordable.
Thus, all you need to do to buy a skin from a site like SkinsMonkey is to head over there. Then sign in with your Steam account. And, as a last step, buy any skin you want.
Using SkinsMonkey to Trade CSGO Skins for Free
With a third-party website like SkinsMonkey, trading skins is even faster and easier. Follow these steps:
Go to the

SkinsMonkey website

Click on Sign in Via Steam in the upper-right corner

Go to

Trade Skins

from the top of the page

Select your cosmetic items from the panel on the left

Select the skins you want to receive from the panel on the right

Click on

Trade items
That's it! Your new skins will be in your account within a few minutes.
Note: Keep in mind that the value of the skins you want to receive must match the value of the skins you are trading from your inventory as well.
Conclusion
As you can see, it's definitely possible to get free skins for the CSGO game. All you have to do is learn where to look and how to obtain them.Fortunately, thanks to this guide, now you know all about it!. Good luck and happy skin-hunting.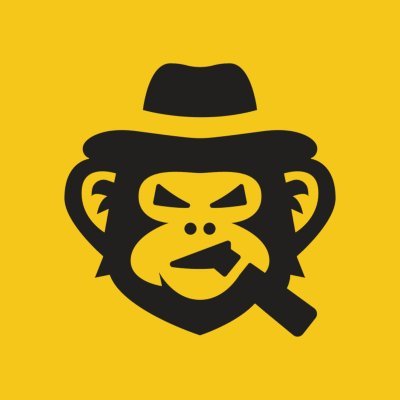 A true gaming enthusiast, especially Counter-Strike: Global Offensive and Rust. At SkinsMonkey, he is involved in creating game guides based on his own experience.