Can I Sell CSGO Skins for Profit?
The purpose of CSGO skins is not solely to increase the level of respect in a match. They are also wonderful assets you can use to make money. When you sell CSGO skins you don't need, you can collect cash instantly and spend it on whatever you like. Most players like to buy CSGO skins that are more popular and sell them for an even higher profit later on. But, the choice is all yours.
Where to Sell CSGO Skins?
When selling CSGO skins, it's important to use a trusted website with low fees and instant transactions. SkinsMonkey is a highly trusted provider where you may also buy and trade CS:GO skins.
With SkinsMonkey, you can turn a CSGO skin, or several skins, into a more valuable Counter-Strike Global Offensive item instantly and without having to pay any fees. You can then sell the CS:GO skins you just received for a profit and put the difference in your pocket.
In addition to no hidden fees, SkinsMonkey has won over the online community with hundreds and hundreds of positive reviews. As a result, if you want to buy, trade, or sell CS GO skins safely, cost-effectively, and quickly, this is where you do it.
How to Sell CSGO Skins?
If you're stuck with a CSGO skins collection you do not want anymore, you can quickly sell them and get your money back or even make a profit. Here's how:
Register on SkinsMonkey with your Steam account
Click on "Trade Skins"
Insert the skins you don't want and trade them for ones you do want
Click Trade and wait for them to appear in your Steam inventory
If your original purpose was to sell skins you don't want just to buy more CSGO skins, then this is a faster and more secure way to simply trade them for the skins you wanted to buy.
It doesn't require you to use your credit card anywhere, allowing you to protect your identity and money at the same time.
How to Sell CSGO Skins for Real Money?
There is another way you can start selling skins for CSGO and get real money in your bank or Paypal account. Here's how:
Go back to SkinsMonkey.com
Scroll down on the homepage and click on "Sell Your Skins"
Load up the old skins you want to get rid of
Wait for them to sell and collect instant cash
Tip: Ensure you have Steam Guard enabled and that your profile inventory is set to public. This ensures your trade link works and that you can sell CSGO items effectively.
How to Sell CS:GO Skins for Crypto?
If you're not into cash anymore, you can also successfully sell CSGO skins for cryptocurrencies. We all know that the Steam community market won't make this happen anytime soon, so there's a better option.
Head over to SkinsMonkey one more time and click on "Sell Your Skins"
Repeat the same process of loading up your skins and listing them for sale
This time, convert your earnings to Bitcoin, Ethereum, or another crypto, and then withdraw them.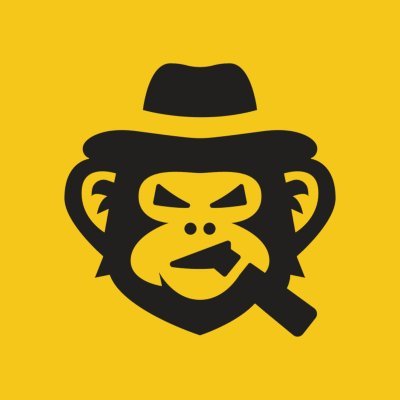 A true gaming enthusiast, especially Counter-Strike: Global Offensive and Rust. At SkinsMonkey, he is involved in creating game guides based on his own experience.