Believe it or not, the most expensive CSGO knife ever sold costs the same as some 3-bedroom apartment in downtown Miami. If you don't know much about Real Estate, that's over $1 million dollars. If you want to trade CSGO skins for money, it's safe to say that knife skins are your best bet!
But hey, don't worry! Because not all knife skins in CSGO are so expensive. It may be a rare knife situation, but other costly knife skins in CSGO still cost thousands and thousands of dollars.
If you want to find out which are the most expensive knife CSGO skins, keep reading!
Why are Knives So Expensive in CSGO?
The main reason knife skins are so expensive in Counter-Strike Global Offensive is their rarity. Believe it or not, you get a well-under 1% chance of getting a valuable knife skin every time the best CSGO cases to open are in your hands.
Keep in mind, the percentage is only in regards to you actually getting a knife. In contrast, what if the knife you get is of poor quality or does not has a rare pattern? In this case, you've wasted your money and time opening all those cases.
Considering all of this, it is probably wiser to actually go ahead and buy the expensive knives you want instead of relying on chance or luck to land the highly-demand knife skin naturally.
What is the Most Expensive Knife in CSGO?
The most expensive CSGO knife sold is the Karambit Case Hardened skin. This knife skin is currently worth $1.5 million.
Case Hardened skins are known to be expensive in CSGO. However, the Karambit Blue Gem pattern takes it to a whole other level, with a price never been seen before in Counter-Strike Global Offensive. In fact, this rare knife skin – CS GO Blue Gem – is currently the single most valuable and most expensive CSGO knife skin on the Market. Players who sell CSGO skins often command insanely high prices for this item. 
Why Do People Buy Knives in CS:GO?
There are several logical reasons why people buy knives in CS:GO. For example:
People own extra money to buy CSGO knife skins.

 It could be that simple!

Some CS GO traders see it as an investment opportunity. 

They buy knives they think will go up in price and later sell them to make a profit.

Because it is usually more affordable

to buy expensive knives in CSGO compared to opening countless weapons cases and hoping to get a valuable drop.
TOP 5 Most Valuable Knives in CS:GO
Based on current market analysis, these are the 5 most expensive CSGO knife skins, ranked from cheapest to costliest. Below you can see this list.
The Butterfly Knife Marble Fade is extremely rare, featuring zero listings on the Steam market. It was last sold on Steam only a few days ago, featuring a price of $1400 for a Factory New version of the skin. Because of its rarity, this is easily among the most expensive skins in the game right now.
Get Butterfly Knife Marble Fade 35% Cheaper 🔥
Price: $1400

Release Date: 16 March 2017

Flavor Text: 

The blade is made of many colors, but soon it all looks red

StatTrak

: Yes
Even though we couldn't find a listing for the Karambit Crimson Web Factory New version, the Minimal Wear one is still extremely expensive, costing a whopping $1800. It's no surprise, as this is a rare curved blade with only over a dozen listings on the Steam market. Additionally, most Crimson Web skins are highly valued because of their patterns and popularity.
Get Karambit Crimson Web 35% Cheaper 🔥
Price

: $1800

Release Date

: 14 August 2013

Flavor Text: 

Be careful where you walk, you never know where the web is spread

StatTrak

: Yes
It may not be the rarest knife in CSGO, but it's still rare enough to cost $2600 on the online skin market. Several third-party sites feature available listings, including the Steam market. CSGO knives like the M9 Bayonet Lore are gorgeous and in high demand. So don't wait too long.
Get M9 Bayonet Lore 35% Cheaper 🔥
Price

: $2600

Release Date

: 16 June 2016

Flavor Text

: /

StatTrak

: Yes
The StatTrak Karambit Doppler Sapphire pattern finally takes the price game to the big leagues. This gorgeous skin is one of the rare CSGO knives that hits five figures in price. Such knives are among the most popular and wanted knives in CSGO.
Get Karambit Doppler Sapphire 35% Cheaper 🔥
Price

: $15000

Release Date

: January 8 2015

Flavor Text

: /

StatTrak

: Yes
The Karambit Case Hardened is currently the most expensive among all the CSGO knives and weapon skins. However, this isn't any old Case Hardened skin. The Blue Gem Karambit Case Hardened is worth all that money. There is no doubt owning this knife would be the ultimate status symbol in the CSGO world.
Get Karambit Case Hardened 35% Cheaper 🔥
Price

: $1.5 million

Release Date

: August 14 2013

Flavor Text

: 

A little color never hurt anyone

StatTrak: 

Yes
Final Verdict 
There you have it, the most up-to-date CSGO most expensive knife list. Expensive CSGO knives such as these may be challenging to obtain. On the other hand, it's almost always worth the struggle. Take part in SkinsMonkey's giveaways and win free CSGO skins including knives metioned above. After all, imagine the respect you will gain from other players presenting them even one of the rarest knives in CSGO in the online match. 
See More of the Best Skins For...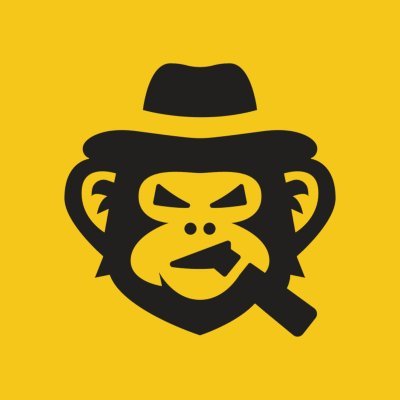 A true gaming enthusiast, especially Counter-Strike: Global Offensive and Rust. At SkinsMonkey, he is involved in creating game guides based on his own experience.