Can you imagine paying $74.000 for a CSGO sticker? For that price, you could buy a Tesla Model Y SUV and still have a bit left over. This example perfectly shows how valuable it is to have some of the most expensive CS GO stickers in your inventory. Luckily, this guide will show you nothing but expensive stickers in CSGO.
You will also learn how and where to find them, where to sell them for a profit, and plenty more about the most expensive CSGO stickers today.
What Makes CS GO Stickers from Our List So Expensive?
The main reasons why some CS GO stickers are so expensive are their extreme rarity, nostalgia factor, and one-of-a-kind designs. It means that the rarest stickers and the most unique this sticker will always be the most expensive stickers in CSGO.
Rarity
The CS:GO sticker rarity plays the first role in the price of the sticker. Counter-Strike: Global Offensive stickers come in six rarity levels, including:
High-Grade

Remarkable

Exotic

Extraordinary

Contraband

Souvenir
Quality
The CS GO sticker quality has its correlated with the price. However, stickers are not like CSGO weapon skins. Their exterior quality is not a stable quantity. Thus, it can be reduced when using the Scrape Sticker feature.
TOP 5 The Most Expensive CSGO Stickers
Let's explore the five most expensive stickers in CSGO today. You will notice that the majority of the CSGO most expensive stickers are, in fact, tournament stickers.
1. Titan Holo Katowice 2014 ($72.338)
The Titan Holo Katowice 2014 is a rare sticker. It is also currently the most expensive sticker on the Steam Community Market.
Considering that the CSGO team Titan is disbanded, this adds to the sticker's price. Even though the Titan Holo sticker is not as popular as it was a few years back. But it still holds an insanely high price.
2. iBUYPOWER Holo Katowice 2014 ($59.999)
The iBUYPOWER Holo Katowice 2014 commemorates the 2014 EMS One Katowice tournament. The sticker has been popular for years. And it became an exclusive CS:GO item with a price tag of under $60.000 so far.
3. Reason Gaming Holo Katowice 2014 ($41.880)
The Reason Gaming sticker is another CSGO sticker from the EMS Katowice 2014 Challengers tournament sticker capsule.
In terms of design, it is a stunning orange sticker CS GO.
Surprisingly, this skin's price has dipped over the last few months. It was worth over $68.000 in June 2022. And now it has come down to $41.000. We can't say where its price will end up. However, there's a high possibility the price will rock again.
4. Team LDLC Holo Katowice 2014 ($21.969)
Next up is the team LDLC sticker from the 2014 EMS Katowice Legends. It was released on the same date as the previous stickers included in this list. This sticker is worth just over $21.000 on the Steam market. According to recent market statistics, it is also experiencing price dips. Its price has dropped by as much as $5000 over the past six months.
5. Vox Eminor Sticker ($17.920)
Lastly, the fifth most expensive sticker is the Vox Eminor Holo Katowice 2014. This sticker's price seems to be moving at a steady pace. However, it too is seeing slight price dips. Over the past six months, this CSGO sticker has dipped around $1k.
These dips might not mean anything in particular but they also might be telling you to sell some of your CS:GO stickers while you still can.
Where to Sell Unwanted Stickers CS GO for Real Cash?
You can sell your CS GO stickers for real cash instantly and securely. There are only a few skin trading bot services offer this option online. The process is usually quick, anonymous, and completely safe. You can use the platform from each continent, list your skins or stickers, sell them, and withdraw your earnings.
The best ways to sell your CS:GO stickers are:
List your stickers on the Steam marketplace and hope for someone to purchase them from you.

Use the automated trading bot at SkinsMonkey to trade any of your stickers for any other CSGO skins you may want.

Use third-party sites such as SkinCashier, for example. These platforms work similarly to the Steam market. But they often offer lower fees and quicker transactions.
Conclusion
It's incredible that only one CS:GO sticker could cost a new Tesla vehicle. But, this is why so many regular stickers are worth a few dollars. And why only so few cost such vast amounts of money. 
So, if you're lucky enough to have one, it's finally your turn to cash out and enjoy your earnings.
See More of the Best Skins For...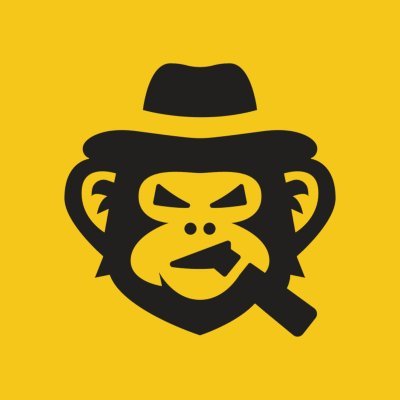 A true gaming enthusiast, especially Counter-Strike: Global Offensive and Rust. At SkinsMonkey, he is involved in creating game guides based on his own experience.