CSGO weapon skins are a very important part of the game and make up the bulk of what is known as the CSGO economy. Some of the most expensive CS:GO skins are really worth a fortune, and players are willing to spend a lot to be able to get their hands on rare items. However, before players can sell CS:GO skins on the marketplace, players must first get the skins themselves.
There are a couple of different methods for obtaining new weapon skins, but the most popular one still remains simply opening cases that you get from random drops. The cases always contain a random skin from a small pool of items available in each case.
To open the cases, however, players also need to have a spare case key in their inventory. Keys still cost money, though, and may put you behind a couple of dollars when trying to open a weapon case. There are some methods to get case keys cheaper though. Here's everything you need to know to get cheap CSGO keys.
What Are CSGO Keys?
Whenever you want to open a CSGO case, you need to first have an appropriate CSGO key in your inventory. There are different keys for every weapon case, and while they cost the same in the in-game store, they differ in price on the Steam community market. This is because some cases contain highly expensive weapon finishes, meaning that there's a much higher chance of the purchase returning itself. Generally, the more valuable skins are available in the weapon case, the more expensive will the case keys be to open it.
How To Get The CSGO Keys?
There are generally two easy methods to obtain CSGO case keys:
Purchase in the in-game store
Keys for any of the cases that you might be holding in your inventory are always purchasable in the in-game store. Although it's not always the best choice economically, it's definitely the easiest and still relatively cheap. The easiest way to do this, is to simply find the weapon case that you want to open in your inventory, right-click it, select 'unlock', and then choose the option to purchase the weapon key. After completing the transaction your weapon key will be automatically used to open your weapon case.
Purchase case keys from other players
One of the best ways to buy cheap CSGO keys is to get them from other players through Steam marketplace or skin CSGO (CS2) trading sites. One important thing to remember, is that you can only buy CSGO keys that were purchased from the in-game store before October 2019. In that month, Valve released a patch, which locked all the case keys that players had in their inventory, preventing them from being traded. This means that you can no longer trade any of the case keys purchased in the in-game store. Although many players still sell keys at low prices, the cheapest keys sell out quickly, and there's a limited number of keys which can be sold by players.
Purchase on skinsmonkey.com
If you want to get a few weapon skins from the cases that you have in your inventory, Skinsmonkey is a great place to get all kinds of Counter Strike items for cheapest prices. You can buy skins, but also cheap keys, CSGO stickers and many others. The website does not only allow you to purchase cheap case keys, but you can also sell skins for real cash. You can also participate in free CS:GO skins giveaways. If you want to buy CSGO keys on Skinsmonkey, you can choose one of the many different payment options, such as standard bank transfer, PayPal cash or even cryptocurrencies. Skinsmonkey is your best choice to buy CSGO keys for the lowest price.
In Conclusion
There's a limited amount of CSGO keys available, which means that they will most likely only go up in price. If you want to buy CS GO case keys for cheap, try one of the methods mentioned in this guide and add some new skins to your Steam account today.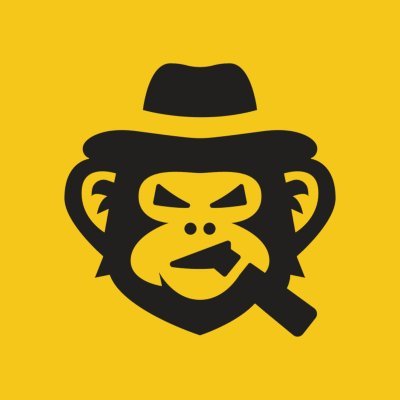 A true gaming enthusiast, especially Counter-Strike: Global Offensive and Rust. At SkinsMonkey, he is involved in creating game guides based on his own experience.