With the introduction of gun and knife skins as all-important gameplay features, Counter-Strike Global Offensive encouraged players to trade cosmetic items with each other. Players very often sell CSGO skins at high prices.
These skins are either handed to people individually or in particular circumstances that would require the Сommunity to get a Counter-Strike GO case key. Each key uses to the best CSGO cases to open. As CS GO has grown, so has the number of situations and keys. Therefore from this gamer's guide, you can read about the most recent one.
Simple and self-explanatory are the best words to describe how the CS GO case keys work in Counter-Strike. For example, The Revolver Case key or the Chroma 3 Case key must be in the player's inventory to unlock a CS GO weapon case, such as the Chroma 3 Case or Revolver Case.
So, the keys are necessary to unlock cases and receive their cool weapon skins, knives, gloves and other CS:GO items.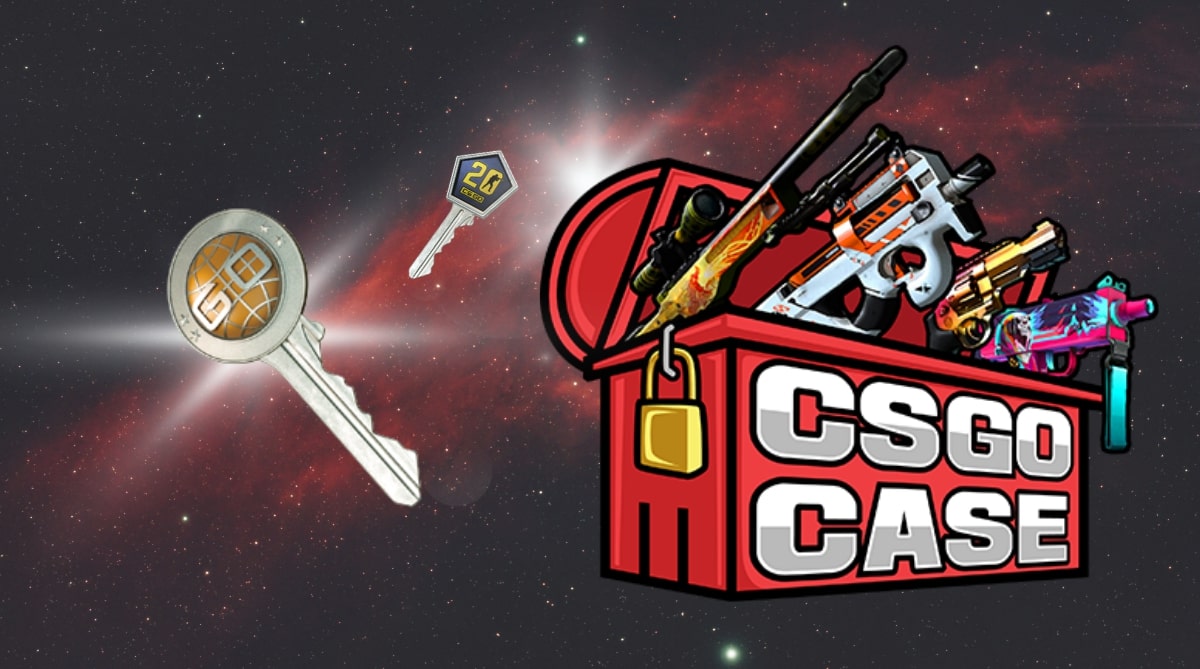 How to Get Case Keys in CSGO?
Before CS:GO Case Key was a standard item on Steam, just like any other. You could buy them straight from the developer or from players who had surplus inventory. Furthermore, it was popular among players to barter keys for in-game stuff.
Because of this, in October 2019, Valve decided to modify the way keys function. As per their technical research, the bulk of expensive transactions was a money-laundering procedure.
Consequently, today you can buy CS GO keys only via the Steam Community Market. 
Players cannot trade or sell keys they purchased after this date. Now all CS GO keys are linked to the users' accounts. It means they are not tradeable or sellable.
Thus, players need to be very sceptical of third-party sources that provide free CS GO Steam keys in light of those modifications. Gambling websites and dubious fraud sites have been using these settings for years, and there are several that promote a reward system or a chore in exchange for freebies.
They will likely attempt to alter their strategy when the market for unbound keys decreases.
Also, be wary of people who want to trade in your skins or who want to charge you internal money or tokens as a payment. There is no need to go to any external source for purchasing since you can find CS GO case keys cheap on the Steam platform.
How to Trade With Keys CSGO?
Unfortunately, as of 2019, the only legitimate source of a Counter Strike GO case key is via the Steam marketplace. It's still possible to exchange keys that were previously available for trading.
There's no denying that foreign commerce has been negatively influenced by this development. Unlike actual money, the value of a key does not vary from the value of other national currencies. As a result, they became a worldwide currency.
Sadly, this was misused by some who sought to treat a CS GO case key as a coin, resulting in the need to modify the system.
Any Way To Obtain Free CSGO Case Keys?
The short answer is – No, it's impossible to obtain free CS GO case keys.
All of the methods discussed in the section above require players to give up something instide of the keys they want. Whatever you define as "free" is all that matters. Take note, though, that even if acquiring 'free' CS GO keys is difficult. It is likely achievable.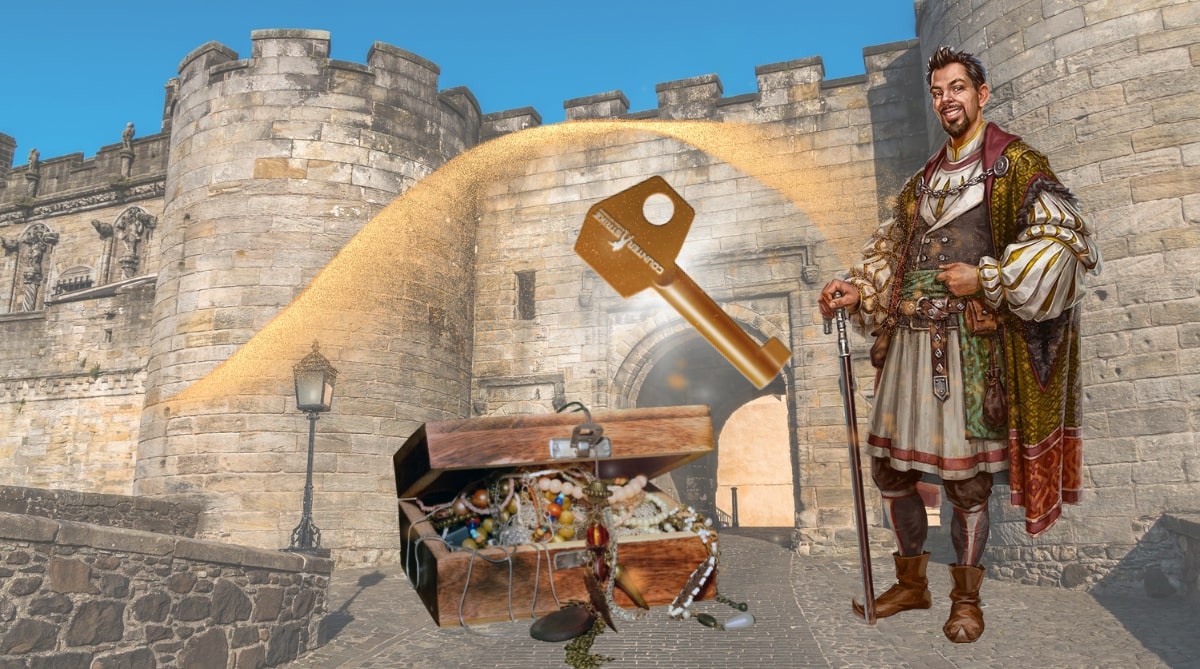 Looking for CSGO items vut don't want to spend money? Check out free CSGO skins giveaways at SkinsMonkey!
The free keys means getting the keys without paying any actual money. You have to play CS: GO for long periods and acquire some free skins to achieve this goal. Even if you don't want a particular skin, it's still worth saving them since even the 'worst' skins have some in-game value.
You can then sell the skins when you accumulated and purchased that Shadow Case or Horizon Case key on Steam that you've had your eye on for a while.
How Much Are CSGO Keys?
The price of all keys on Steam is $2.50. Some keys boast a higher price, depending on the case they open. Notably, buying a weapon case is a chance, even if you don't drop one after a match. Since a case offers merely a chance to get an item, they are very inexpensive.
Do not know how to prospere with CS:GO skins? Try CSGO bot trading and exchange your vanilla skins to new hot designs.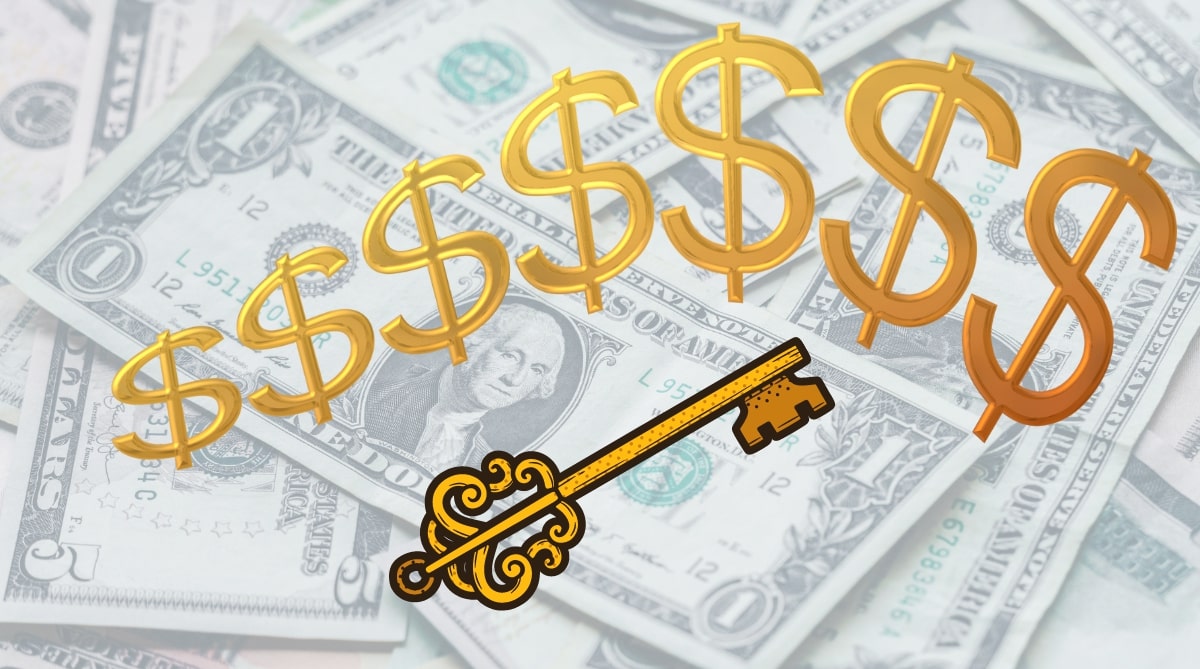 For instance, some cases hold a collection of CS GO skins. Those items are highly sought after or very precious. If you open cases like Huntsman or Spectrum cases, which contain more knives than others, you increase your chances of getting a knife skin. The CS GO knive are the most sought-after objects in-game. Nowever, Chroma 3 keys or Hydra keys if you're not feeling fortunate and want a better chance of finding expensive stuff.
Final Verdict: Counter Strike Go Case Key
In CS: GO, you need to own special Counter-Strike GO case keys for opening a weapon case. Considering how cheap they are, it's not a crucial risk to purchase a CS GO case key every time you want to open a case. We don't recommend buying skins from fraudulent websites or third-party resellers.
Nonetheless, it is entirely up to the player to devise a plan of action. In light of the most recent revisions, a Counter-Strike GO case key stands as a foundation and most solid aspect of the skin looting procedure.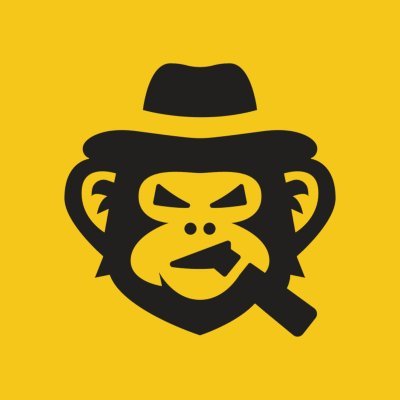 A true gaming enthusiast, especially Counter-Strike: Global Offensive and Rust. At SkinsMonkey, he is involved in creating game guides based on his own experience.