Would you like to have the chance to win the Tiger Tooth M9 Bayonet skin? Or not so expensive but popular AWP Mortis with StatTrak technology? And, as a result, to play CS like a pro?
Well, do not have a look further because we at SkinsMonkey are featuring our very own Freebies!
Freebies is a free CSGO skins loyalty program. It allows you to win the most expensive CSGO knives, gloves, or other cosmetic in-game items. You can also win real cash by completing small tasks. Each SkinsMonkey user is welcome to visit the Freebies landing page. And win as many rewards as possible. 
Want to make some money on your Steam items? Head over to SkinsMonkey, where you can sell CSGO (CS2) skins at best prices anytime!
All you have to do is to log in using your Steam account. Make sure you correctly provide us with your email address. So you don't miss the notification in case of a victory. And take part in numerous small challenges. 
Read more about our daily, weekly, and monthly giveaways at the Freebies official page. It is the best way to become an owner of the most expensive finishes that will be yours.
What Exactly is a Giveaway?
A giveaway is a physical or virtual thing, which is given away for free or at a discount for promotional reasons. In our case, Freebies is a giveaway for gaming skins from CS:GO. By participating in the Freebies, you could win TOP CS:GO weapon skins (e.g. M4A1-S Printstream) or real cash to buy as many skins as you can.
We'll explain later in this article how CSGO giveaway operates, what prizes may be won, and what factors impact the likelihood of winning. We'll also show you how to choose the best giveaway CS GO sites and whether or not the CS GO giveaway locations are authentic.
How Do CSGO Giveaway Sites Operate?
CS GO giveaway sites provide users with valuable gifts. Everyone has a chance to win the most expensive CSGO skins. However, do not mistake giveaway CS:GO websites with lottery sites. CS GO YouTubers, CS GO decorators, and elite CS GO players all work together to make giveaways a success.
Bear in mind, that organizers of CS:GO giveaways do not require players to buy entry tickets. They might ask players to complete a specific task or errand to get the freebie.
On the other hand, the ticket component is obligatory in most CS GO giveaways, where players execute tasks to raise their win rate.
3 Types of Giveaway Tasks
Specific Tasks
It is the original and most well-known aid kind. In addition, it is free to participate. At Freebies the player's 'job' is to finish up specified chores that change with each giveaway. It's as simple to follow Discord, Twitter or Facebook profiles, setting a brand logo on the Steam avatar etc.
Streaming
Watching a Twitch TV stream for CS GO giveaways is the second method. As a result of watching streams on this platform – players obtain tickets for giveaways. Players may place a bet using these tickets. The more tickets a player gets to join the pool, the better their chances to win free skins.
Storing Skins
The third giveaway approach is the least-known. It requires CS:GO players to keep their skins on the website. The skin is exchanged for tokens that may be used to join the drawing.
To participate in CSGO-related events, participants must sign up using their Steam account or an e-mail linked to their Steam profile. After completing this phase, players should be able to look forward to the results of one of their obligations.
By searching for free giveaways, players may also find more modest giveaway stages through Twitter, Instagram, Reddit, and other sites.
What Can Players Obtain in CS GO Giveaways?
CS GO gloves and blades are frequent giveaway items, drawing in gamers from throughout the globe. In turn, rare CS GO skins and other in-game items may be a part of a CS GO giveaway prize.
 Freebies provide players with the chance to win several knives, including:
the Huntsman Forest DDPAT,

the Flip Scorched,

and the Gut Urban Masked.
Moreover, you can get the most demanding CS:GO gloves, and skins for AK-47, M4A4 and many other TOP CS:GO weapons.
What are the Factors That Determine Your Possibilities?
Compared to other sorts of CS GO wagering, the odds of becoming a winner in the CS GO giveaway are not that high. However, given that you may participate for free, this is something to keep your eye out for. Even so, players who complete more tasks have a higher chance of winning valuable digital goods or even balance top-up. 
Additionally, players may increase their chances of winning the contest by making a lot of records or participating in a few giveaways. Freebies provide every user with a unique chance to get CS GO skin on a daily, weekly, and monthly basis. Although it requires both time and effort, it is fair. You can get for free CS:GO skin worth around $1.000. 
Are CSGO Giveaways Legit?
It's possible to find genuine CS GO freebies on several different websites. Legit websites for trading CS:GO (CS2) skins are licensed reputable bodies that are legal and secure. Taking part in Freebies is 100% safe and free of any risks. However, there are a few scam websites on the Internet. Those sites can get gamers to fall for their rules. So you should be on the lookout when looking for a CSGO giveaway site.
Conclusion
Keep an eye on our Facebook to learn how to participate in Freebies. Additionally, visit our Steam group to find out more.
And if you missed this one, don't feel bad — there are more to come! Check out SkinsMonkey and get your hands on some free CSGO skins by participating in our CSGO giveaway – Freebies!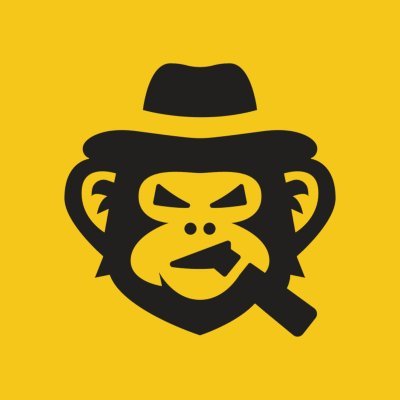 A true gaming enthusiast, especially Counter-Strike: Global Offensive and Rust. At SkinsMonkey, he is involved in creating game guides based on his own experience.