Where to Buy CSGO Skins Cheap?
Since the Counter-Strike: Global Offensive came out with skins, there have been hundreds of online sites where you can buy and sell CSGO skins. Many players want to sell CSGO (CS2) skins for real money, and some items often command high prices. The one thing that every long-term skin collector will advise is to stay away from the Steam Community Market as almost every skin imaginable will be overpriced on the Steam Market.
That is where online skin trading sites step in and provide players with affordable and cheap CSGO skins. 
SkinsMonkey is one example, where if you compare let's say the price of M9 Bayonet Autotronic, you will see that on the site the price comes around to $912; however, on the Steam Marketplace it is close to $960. This is why SkinsMonkey is the best place in the world to trade CSGO (CS2) skins for real money.
Those extra $48 that you will be saving could be used buying another skin, instead of throwing them away on an overpriced knife. At SkinsMonkey, there is an abundance of CSGO items, which you can get for a cheap price. Moreover, the marketplace offers the highest level of security against any kind of scam. 
Always, compare the prices between CS GO marketplace and SkinsMonkey, and you will notice the advantage. Even better yet, if this doesn't convince you, SkinsMonkey offers free CSGO skins for completing simple tasks!
How to Buy CSGO Skins?
Login into Your Steam Account – Deposit funds that you deem necessary for the CS:GO skins you are looking for.
Choose CS:GO Skins of Your Dream – If you have enough in your balance, click on "Trade Items" without placing any skins in your inventory. The Trading bot will charge the amount from your balance automatically
Accept the Trade Offer & Enjoy New Skins CS:GO – To trade in-game items, you have to fulfill the following criteria: a Steam Level 2, a public account, activated the Steam Guard Mobile Authenticator and shared Trade URL on the site.
Is It Worth It to Buy Skins in CSGO?
CS:GO Skins should be looked at as collectibles. While they may not affect the game, they can certainly affect your perspective of it. If Valve Corp thinks that it is a good idea to set up an entire system to buy, sell and trade CS skins then it certainly can be considered worth it.
You can always sell skins that you deem take space in your inventory. And replace them with new ones. Plus, if you are thinking about trading up, skin sites like SkinsMonkey provide the best deals.
Buying CSGO skins can also be considered an investment. Because if you trade your way up, you can get to the more expensive CSGO skins.
It won't be easy, however, with the right knowledge of the marketplace, you can certainly trade your way up from a normal Butterfly Vanilla to an AWP Dragon Lore.
Can I Buy CSGO Skins With Bitcoin?
When you have logged in to your SkinsMonkey account, right next to your profile you will see your active balance. If you click on the yellow plus, all of the available options to deposit will come up. There are three ways you can add funds and those are through credit/debit cards, gift cards, and crypto.
Crypto has become a big part of buying and selling skins, that is why SkinsMonkey has provided various crypto options. You can add funds using Bitcoin, Ethereum, USD Coin, Dogecoin, Litecoin, Dai, and Bitcoin Cash.
The min amount you can deposit using Bitcoin is $2. And all you have to do is connect your crypto wallet with the site. Once the money is transferred, you will only wait a couple of minutes, and you're ready to buy CS GO skins.
I Bought New CS:GO Skins. What's Next?
There are two things that you can do with your brand new skins. One, you can put them in your loadout, head to the server, and start shooting some heads.
However, if you plan on starting up your journey as a collector, new skins are a great way to start trading up. At the start, you will need money to invest, and buy CS skins that the Market deems desirable.
Trading at the start will go slow. You will be trading multiple skins to acquire one that is more expensive. Research is key, and you should get to know certain terms that are common in CSGO marketplaces. Some include float, the exterior, or the skin whether it is Factory New, Minimal Wear, Field-Tested, Well-Worn, or Battle-Scarred, and if it's StatTrak or not.
Once you get to a certain in-game item, the number of buyers will fall. On the other hand, there will still be eager collectors that will be looking for a CS GO rare item, whether an AK 47 Fire Serpent, various knives with certain floats, or the glorious AWP Dragon Lore.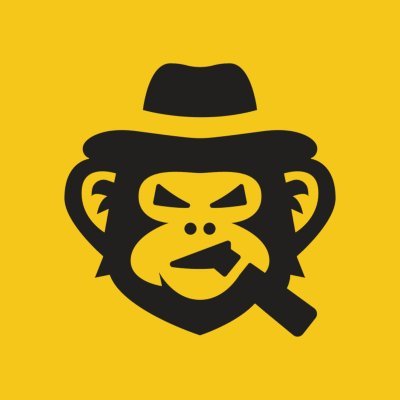 A true gaming enthusiast, especially Counter-Strike: Global Offensive and Rust. At SkinsMonkey, he is involved in creating game guides based on his own experience.