There is a skin in the CS GO world that almost every player has probably heard about once or twice. It's known as the Dragon Lore, a famous AWP weapon skin that has earned the title of the most expensive skins in CS:GO.
If you're at all curious about the AWP Dragon Lore, then you're going to love reading what's presented below. We're finally going to uncover the story about the Dragon Lore AWP skin and see why this custom-painted finish style is so special and expensive. Also, if you ever want to trade CS:GO skins for AWP, be sure to check out the rest of our website!
What Is the AWP Dragon Lore?
The Dragon Lore is one of the most expensive and popular skins in Counter-Strike Global Offensive. It has remained a true gem for several years and so many players are trying to get their hands on one.
It features a beautiful design over an olive background. It's painted with a knotwork dragon that's shooting flames out of its mouth. This skin is also known by the famous flavor text that accompanies it, saying "200 keys could never unlock its secrets".
Overall, the Dragon Lore is a skin that can't seem to stop rising in popularity or price. Owning a Souvenir model in Factory New condition truly is a rare sight to behold.
How Much Does AWP Dragon Lore Cost?
Trying to purchase an AWP Dragon Lore skin for yourself these days will most likely cost you between $2000 and $26000.
Obviously, the price you pay depends on the float value and Souvenir status of the skin itself. The cheapest one alone, a Battle-Scarred, will probably come at a price close to $3000.
On the other hand, if you're looking to purchase an extremely rare Souvenir Dragon Lore AWP skin then you're looking at a possible price over $15000, depending on the float value. A Factory New Souvenir Dragon Lore CS;GO is going to come at the highest price. Even Minimal Wear or Field-Tested ones rarely come cheap.
Want to sell CS:GO skins? Check out our guide!
How Do I Get a Dragon Lore AWP Skin?
Dragon Lore skins have a chance to drop from the Cobblestone collection case during a major tournament. But even then, the chance of the finishes dropping is one in millions. The chance of Cobblestone collection Souvenir packages dropping is also pretty slim.
Getting or buying a Factory New AWP Dragon Lore these days won't be easy, mainly because of its rarity. You can also scour the internet and the Steam market for possible listings of the Dragon Lore for quite a while. But still, some AWP Dragon Lore listings will pop up from time to time. Once they do, you're going to have to be quick, and secure one before it's too late.
If you've searched online for an AWP Dragon Lore skin then you've probably discovered that this is one of the rarest CSGO skins. It's extremely difficult to find an item that is for sale as there aren't that many Dragon Lores in existence.
History of the AWP Dragon Lore Skin
The infamous AWP Dragon Lore was introduced to CS:GO in July 2014. It came with the Cobblestone Collection but was still a rare drop even back then. This is also around the same time when Operation Breakout launched in CSGO.
The Dragon Lore is one of the first AWP skins that were ever added to the game. When it was added, the high risk, high reward AWP finally got a new look and everyone wanted it for themselves. It's still a very powerful weapon with an amazing signature report, and a famous one-shot, one-kill policy known among players.
It's also a Covert tier weapon skin that was initially only available in the Cobblestone collection case but was then discontinued permanently.
Seeing even a Battle-Scarred Dragon Lore in the game is quite rare, let alone a Minimal Wear or Factory new one. Because of that, people have paid much higher amounts of money for this skin than what it was actually worth.
In fact, in 2018, a Souvenir Dragon Lore was sold for over $61.000. This happened one day after Cloud9 won the ELEAGUE Boston Major. As a matter of fact, another huge reason for the staggering price this skin had that day was that it was personally autographed by Skadoodle, a.k.a Tyler Latham.
Why Is the Dragon Lore So Expensive?
The main reason behind the high price tag of the Dragon Lore skin is its rarity. It's not about its design, pattern index, or style. It's simply because it is extremely rare and that it may feature stickers from professional matches.
As a result, being one of the rarest skins in the game definitely has its benefits. So, if you ever have enough luck to come across this skin in-game then you'd better savor it. Chances are that you won't see another one again. Also, if you want to get new free CS:GO skins for your inventory, be sure to check out the rest of our website.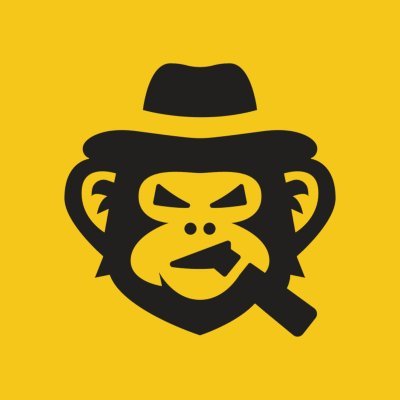 A true gaming enthusiast, especially Counter-Strike: Global Offensive and Rust. At SkinsMonkey, he is involved in creating game guides based on his own experience.