Not being able to rank up in a game is one of the most frustrating things for all gamers. If you've been playing Counter-Strike Global Offensive for a while and you're still stuck in the low ranks, maybe it's time to try CSGO boosting.
What Is CSGO Rank Boosting?
The main purpose of a CS:GO boosting service is to raise a player's rank in CSGO without them actually having to play.
It's a premium service that involves other highly experienced, even professional players playing a few matches for you and winning most of them to reach your desired rank.
The boosting process asks you to hand your Counter-Strike Global Offensive account to a trusted service where their skilled boosting team achieves incredible win rates and is much more likely to increase your rank faster than you ever will.
Is Boosting In CSGO Allowed?
Officially, boosting is not allowed in CSGO. However, it's fairly easy to get around this as the Valve Corporation company or CSGO have no way of knowing whether you're using a boosting service unless you get bombarded with in-game reports. Fortunately, boosting services know that they should play accordingly to each rank's skill level in order not to get reported.
This is important because your account can get banned or suffer other penalties if you receive extensive reports for using a CS:GO boosting service.
What Is a CSGO Boosting Service?
Unlike solo CSGO boosters that just offer boosting one account at a time, a boosting service has a team of skilled players that take on several accounts at a time. In fact, using professional boosting services is much more reliable than finding a solo booster on Facebook and handing them your account.
Boosting services have secure payment methods, they let you know how much time it will take to reach your desired rank, and some of them even return your money if they fail to deliver or take more time.
How Much Does a CSGO Boosting Services Cost?
When we compare some of the best CS GO boosting services, we will mostly see prices ranging from $10 and up to $500 depending on how far you want them to boost your rank. For example, if you're currently Silver IV rank and you want to boost it to Silver Elite, that's only a one rank increase and it will cost you about $10. The price range will increase if you're in the higher ranks, as ranking up there is more difficult because the players are more skilled.
On the other hand, if you are ranked Gold Nova II and you want to reach Master Guardian Elite, that's more difficult to achieve can cost around $60.
Lastly, if you're the lowest rank, Silver I and you want a CSGO boosting service to help you reach something like Legendary Eagle Master, you're probably looking at a price tag reaching as much as $200.
How Much Does CSGO Faceit Boosting Cost?
If you want your Faceit account getting boosted, the price tag will depend on how far up you want to go and whether you're looking for rank boosting, Faceit level boosting, or win boosting.
If you don't know what Faceit boosting is, it's still CSGO boosting but for your Faceit account. Even though it's still the same game, prices for Faceit CSGO boosters can be quite higher. For example, getting from rank 1 to rank 2600 can cost close to $1000.
Win boosting for a Faceit account is also a different story. Depending on what level you are at, five wins can cost around $20 for lower levels and up to $100 for the higher levels.
Pros and Cons of CSGO Rank Boost
Even though there are many benefits from paying CSGO boosters to easily climb through the ranks, a rank boost can also have drawbacks as well.
👍 Pros:
Reach higher ranks like Master Guardian II much faster
Avoid the stress from losing too many matches
Using verified CSGO boosters is quite safe
👎 Cons:
A good boosting experience is not cheap
You need to be extra careful about scammers
You run the risk of getting your CSGO account banned
When it comes to CSGO boosting, you should keep these pros and cons in mind. They can help you pick better Counter-Strike Global Offensive players to boost your account.
How to Choose the Best CS:GO Boosting Services?
Here are a few tips that will help you choose the best option when it comes to getting your CS GO account boosted.
Make sure the service has amazing reviews
Check if their booster team includes professional players or ones with very high skill
The site must have excellent customer support and a good refund policy
They let you chat with your booster and check up on their progress
You get the highest level of privacy during the boosting session
Choosing a service to get a CSGO rank boost requires more than just looking for the cheapest one out there. The cheapest services usually carry more risk with them, as they might not be the most reliable.
As a result, you should focus on following the tips above in order to always make the best choice when it comes to an effective CSGO rank boost and an amazing experience.
Can I Boost Players In Counter-Strike Global Offensive?
Aside from using rank-boosting to reach your dream rank, you can also provide the boosting process for others if you're skilled enough and have proof to show it. By proof, we mean having a high-ranked account such as Distinguished Master Guardian, Legendary Eagle Master, and even Global Elite.
You go about this process using one of two ways.
The first way includes applying for a verified CSGO booster service and becoming one of their professional boosters. This is a great way to earn some extra money and have fun in the process.
The second method is by finding your own customers and offering to boost their accounts. You can offer Faceit boost, Wingman boost, regular rank boosting, or whatever you find best suited.
You can use a payment method such as PayPal for secure transactions and help as many players reach their desired rank as you can.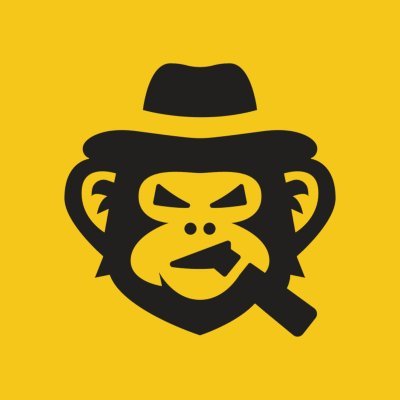 A true gaming enthusiast, especially Counter-Strike: Global Offensive and Rust. At SkinsMonkey, he is involved in creating game guides based on his own experience.