What Are Rust Skins?
Rust skins allow you to be different. And unique. You can apply a Rust skin to most items and objects in the game. Once you do that, the item will have a different appearance. With this, you can completely customize how you and other players view your base, character, weapons, tools, and everything else you own in-game.
How to Sell Rust Skins
It's not only easy, but it's also fun. When selling Rust skins, you get to see your profits converting into real cash instantly. So, how do you actually sell Rust items? The process is simple:
Register on SkinsMonkey.com and connect your Steam account. This takes about 1 minute.
Click on "Trade Skins" and select "Rust" in the boxes on the left and right sides.
Then, simply exchange the Rust items you don't want for a more valuable and popular Rust item or items.
Sell the more popular and valuable items you just bought and claim your earnings.
Best Place to Sell Rust Skins
Selling skins online should be as comfortable and safe as laying in your bed and watching Netflix. With this in mind, you should only sell skins on the best sites that have a high trust score on websites such as Trustpilot.
SkinsMonkey meets all of these requirements and also helps you sell skins instantly. In addition to this, you get the best prices, no hidden fees, and instant payouts. You may also sell other skins for real cash such as CSGO, DOTA 2 skins, and other games from Valve corporation.
To recap, here are the main benefits and reasons why Rust players choose to sell Rust skins for real money on SkinsMonkey over all other sites:
Save money with the lowest skin exchange fee on the market with SkinsMonkey.
Don't waste time and automate getting rid of your old Rust skins and acquiring new, more valuable ones.
Instant withdrawals straight to your Steam inventory or another preferred payment method.
Feel safe knowing you are protected and are at no risk of scams or anything of the sort while on the SkinsMonkey website.
How to Get More Rust Skins
You may also use SkinsMonkey to obtain new Rust items at a lower price. Once you've connected your Steam trade link, you can purchase any items you want from the site and receive them straight to your inventory.
To do this, simply login to your account and deposit the desired amount using your preferred payment method, including:
Credit cards
Crypto
Paypal
Zen
Is SkinsMonkey Legit?
SkinsMonkey is the most trusted skin trading site, with a trust rating of 4.9/5 on Trustpilot. Thanks to hundreds of reviews, many players were able to confirm the safety of SkinsMonkey and take advantage of our services to earn money, acquire cool skins, and get rid of their unwanted Rust items.
Our purpose is to prevent you from wasting money on absurd hidden fees or ridiculously high market prices. So, take advantage and start selling Rust skins for real money today!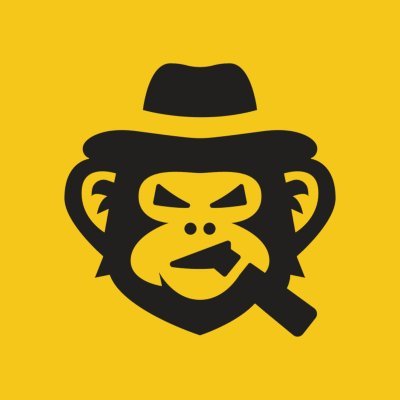 A true gaming enthusiast, especially Counter-Strike: Global Offensive and Rust. At SkinsMonkey, he is involved in creating game guides based on his own experience.