You hear a soft thump, then a loud crunch. It is how you know when you've just killed your enemy with the Rust Bow.
There are three types of bows in Rust. The first type of Bows, not so difficult to craft, is a Hunting Bow. The other two are known as the Compound Bow and the Crossbow. All of them have unique traits. Read this guide to know not only about those traits but also about the best bow Rust items.
Is Rust Bow Good?
Yes, all of the Rust bows are excellent weapons. Below there is the list of the bow types in Rust:
The Hunting Bow is the easiest to craft. It requires the least amount of resources and ingredients.
This bow has normal attack DMG. And it should kill an enemy with about two or three direct hits. Best of all, the arrows shot with this bow can be collected and re-used later.
The Rust Compound Bow is much more difficult and expensive to craft in comparison to the Hunting Bow.
This bow is also very unique in terms of firing. If you hold on a little before you shoot the arrow, it increases normal attack dmg by quite a lot. But, if you shoot instantly without channelling the weapon, this decreases charged attack DMG and deals less damage to the enemy.
For the average person, it takes a bit of practice to become accurate and effective with this bow in Rust. Just remember, rapid firing is not a great option with this one.
The Crossbow is probably the most effective and easiest to handle of all the bows in the game.
Like the Compound Bow, the Crossbow also uses different types of arrows, including High-Velocity Arrows, Bone Arrows, Wooden Arrows, and Fire Arrows.
But, when it comes to rapid fire, the Crossbow is the worst of the bunch. Its RPM is only 17 compared to 60 on the Hunting Bow and 15-6o on the Rust Compound Bow.
[woo_product_slider id="4027″]
Who Is Rust Bow Best For?
It depends. If you're starting after a Rust server wipe, you can achieve wonders with the attacks you get with the Hunting Bow. Ideally, this bow is recommended to use in close-range and mid-range fights.
If you want to have an advantage during long-range fights, the Compound Bow is the best option here. You need to give this bow a long and hard pull. The weapon will handle the rest.
The Best 10 Skins For Rust Bow 
10. Jade Bow
The Jade Bow Rust skin has a minimalistic design with red rope and an emerald green surface.
9. Blazed Hunting Bow
The Blazed Bow Rust skin features a rusty design. If you pair it with scrap armor clothing, you'll probably be one of the best characters in the game.
8. Toxic Wolf Bow
The Toxic Wolf skin features neon green colors that resemble toxic venom from some mutated wolf.
7. Comics Crossbow
It is a skin for the Rust Crossbow. It is designed to look like it's made out of pages from comic books.
6. 12rObg Crossbow
It is one of the most unique skins out there. It has a black camo finish with green details that match the skin's theme perfectly.
5. Tempered Crossbow
This luxurious skin features the tempered finish style. It looks shiny, new, and ready for action.
4. Abyss Crossbow
With a color palette of only black and blue, this minimalistic bow skin is perfect for someone who wants to look cool but stays away from too much attention.
3. Pink Death Bow
The Pink Death Bow features mainly pink and cyan colors with a little heart shape painted on its surface.
2. Bone Bow
It is a Rust bow that's made entirely from bones. It's sturdy, cool, and scary.
1. Hunting Bow From Hell
The Hunting Bow From Hell is a gorgeous item that glows in the dark. It has colors that look like flowing lava in the night.
How Do You Craft a Bow in Rust?
For the normal 

Hunting Bow

 in Rust, all you need is 200 Wood and 50 Cloth to craft it.

The 

Compound Bow

 requires a Compound Bow Blueprint, 100 Wood, 75 Metal Fragments, and a 2ft Rope. You also need a Level 1 Workbench for this.

To craft the 

Crossbow

, you need 200 Wood, 75 Metal Fragments, a 2ft Rope, and a Level 1 Workbench.
How to Buy Best Bow Rust Skins on
SkinsMonkey
?
Buying Rust skins on SkinsMonkey is a simple, quick, risk-free, and low-fee way. Here's how it works:
First, you go to SkinsMonkey platform.

You click on the button in the top-right corner that says "Sign in Via Steam".

Search for a skin you like.

Then, top up your account to purchase it or trade some of your old skins for a new skin using the automated trading bot.
Your new skin will appear in your Steam inventory shortly. You can immediately start using it in the top survival game. It's as simple as that!
What Are the Best Rust Bow Training Server
Some amazing Rust servers for the bow training options currently are:
BekerMelk

Rustoria

Battle Rust #1

OverRusted

RustReborn.gg
Final Verdict
Getting the hang of all three Rust Bows can be tricky. However, there's nothing a little practice can't fix. So, choose your favorite skin from this list, put it on, and start training today.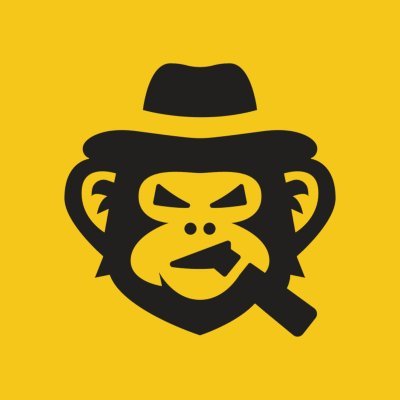 A true gaming enthusiast, especially Counter-Strike: Global Offensive and Rust. At SkinsMonkey, he is involved in creating game guides based on his own experience.