Despite many other popular Steam games, Rust does not belong to the vast list of free-to-play titles from the Steam Store. In 2022, it is one legal way to get an official version of your favourite survival Rust. You have to buy it for real money.
Once you finally install it on your PC, Steam deck CSGO or console, you can join the Rust server. It is worth doing because otherwise, you cannot count on a pleasant game experience. Unfortunately, it is not so easy to find proper Rust servers for beginners.
After reading this tutorial, you will know all aspects of the Rust servers for beginners. This text will save you time and help you to avoid a series of trials and errors.
What is a Vanilla Server Rust?
A vanilla Rust server is an online server that is tagged as vanilla. 
In general, this server is designed for beginners or less experienced players. It is appropriate for people, who want to gain basic survival experience in Rust. And learn how to gather wood, stone, or how to get water in Rust. At the same time, obtain basic skills to build a Rust bunker base or make cloth.
Vanilla noob Rust server denotes the absence of additions or alterations. Some users like this kind of server over those with plenty of mods. They want simple survival without anything to impede or speed up their progress. The 2x Vanilla server comes next. It is done to improve performance. 
What is a Good Server on Rust for Beginners?
The primary issue for new players in Rust is that the game's extremely subpar search mechanism makes it a little intimidating to look for a solid server. Even if the player discovers good beginner Rust servers, they could not be there in a week because servers are continually added to or removed as time passes.
If gamers wish to pick a suitable server for themselves, they may bear in mind a few factors:
Search for recently erased servers. 
As a result, everyone on the server will begin at the same place because every player gets a fresh start.
Stick to servers that have fewer users.
A player can spread out and avoid other players more readily if there are not a lot of users playing on it. 
Some of them have active moderators that won't tolerate players who are highly hostile or unpleasant. Or they have been modified to make things simpler for new players.
Look for phrases like "Noob Friendly" or "No KoS." 
KoS stands for "kill on sight," thus, players who don't want to get murdered by every other person they see will want to join rust servers noob paradise with other players who share their philosophy.
It's essential that there will always be players on a server who is nasty to newbies or breach the rules of that server and cannot always be classified as Rust server noob paradise. But the majority of those players probably won't tolerate such behaviour.
How to Choose a Rust Server for Beginners?
How to choose the best noob Rust server might be a little daunting at first, but here are a few tips:
TIP I: Take into account the total number of Rust players
Avoid joining a server that has more than 50 users. You will experience zerging. Stick with a server with less than 15 people if you're new to Rust.
TIP II: Is it Modded or Vanilla
?
Although it's frequently preferable to begin as a purist and master vanilla Rust first, numerous outstanding modifications significantly enhance gameplay and lessen the grind.
You have enough time to experience every aspect of the game and yet receive new maps regularly, thanks to a wonderful balance. A lot of people will be vying for the position if you join a game soon after a wipe.
TIP IV: Make sure that it has Friendly Admins
Every noob-friendly rust server has a significant impact. You'll have a higher chance of meeting friendly individuals to play with if you select a server that uses TeamSpeak or has a Discord chat room.
You should host your Rust noob server if you've served your time on a public server and are ready to take charge of your Rust universe.
Best Noob Rust Servers for Friendly Game
Here are a few servers for noobs that are currently available for gamers that wish to begin playing the game as soon as possible and should be quite welcoming to newcomers:
NA SNE X100 smeltX20 RB k (Noob Friendly)

|US|Paradise Island|PvE|Vanilla|2x|NoRaid|MinDecay|

[EU/US] RustyWasteland PVE | Raidable Bases | Zombies

|US|Paradise Island|PvE|Zombies|No Raid|No Kill|

RustPlay PVE With Custom Zombies|LVLs|Kits|Cars|Quests|Clans|
Fundamental procedures to follow
The closer, the better, but not everyone lives nearby while choosing a place.

Call your prospective host!

Think about how you play slots: do you play with pals? Or do you create a community?

Establish a budget. It is preferable to consider the cost per slot for larger servers. You should think about the bottom line while choosing a server for a small group of buddies.

Ask questions regarding backups, migration, DDoS protection, and anything else.

See if their control panel is user-friendly.

Verify that you may move to and from your new host.

Send a support ticket to the new host to gauge their attitude and level of response. Ask them about anything you're unsure of while you're at it!
Final Verdict
This article will provide you with the best Rust servers for beginners. With this information, you can decide for yourself as a new player which server you want to play. When you apply the rules to choosing a server, you will become a great player with a great experience.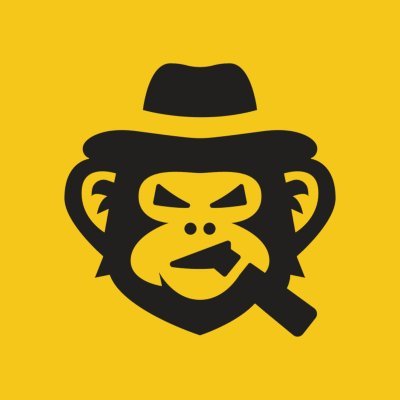 A true gaming enthusiast, especially Counter-Strike: Global Offensive and Rust. At SkinsMonkey, he is involved in creating game guides based on his own experience.