The Steam deck CSGO is a handheld gaming computer. Valve Corporation released this device in February 2022. Since that true fans of Counter-Strike: Global Offensive have wondered if CS:GO passes the compatibility checks.
Luckily, the Valve company has patched almost every error that has popped up.
Will CSGO be on Steam Deck?
While most of the games in the Steam library will have no problem running on the steam deck, CS:GO fans weren't too thrilled about playing a first-person shooter using analogue sticks.
From the first day of the Counter-Strike release, a keyboard and mouse were the main peripherals. So, many knew that players would have many problems entering the game and getting used to analogue sticks.
The Valve was determined to make CSGO on the Steam deck work. As a result, with various patches, they fixed the connected controller's combined inputs, added a new default gyro conversion, and implemented various glyph fixes.
Complete Simple Tasks and Win Free CS:GO Skins – Daily, Weekly, and Monthly! The Best Skin Rewards Worth Even $1.000. Check The Prize Pool Now!
Can Steam Deck Run PC Games like CS?
With the device running on a modified version of the Steam operating system, it has almost all of the capabilities of a gaming computer. You can install Windows and get any third-party games or apps outside the Steam library.
On the release date, Valve introduced three versions of the Steam deck. Apart from the storage space, storage speed and other quirks, the base, mid, and top models aren't that different.
Some of the specs that all models share include:
an AMD APU processor,

a Zen 2 4c/8t,

2.4-3.5GHz CPU,

8 RDNA 2 CUs,

1.0-1.6GHz GPU,

and 16 GB LPDDR5 RAM.
When it comes to the display, it has a 7-inch screen with a resolution of 1280 x 800.
With these specs, the steam deck CSGO FPS can be stable somewhere between 60 and 90. While this may not be as good as playing a video game on a regular PC, it does the job.

Counter-Strike Controls on Steam Deck
For all of us that play CS:GO, our regular controls are the WASD keys and a mouse. Other settings come into play to enhance the quality of gameplay, but because they won't be available in the CS:GO steam deck version, we won't even mention them.
Game controllers have always been better when it comes to movement. A gaming joystick is far better for precise movements than a keyboard, but when it comes to aiming, a controller falls short.
Even if a Valve game has the option to either use the touchpad or the right thumbstick, your aim won't be as crisp as playing on a regular PC. Another little flaw that steam deck users have reported is the usage of one button for several commands.
It can be confusing because, for example, the L2 button can be used to crouch and use the scope on sniper rifles. While one is triggered by holding the button, the other activates when you press it quickly, and in high-pressure situations in-game you can certainly mix the two.
On a positive note, one feature in-game is the radial menus. There are certain default buttons that you must click for either the buy menu or the chat menu. A quick buy radials will show up by clicking the X button, choosing your weapon with the left thumbstick, and quickly releasing it.
While some of the commands are easy to do and are controllers' default, others either lack the steam input or are confusingly bound to the same button. For players that can't get used to the controls, the steam deck has ports where you can plug in a keyboard or other game controllers if you think you get a better experience.
Other Games Compatible with the Steam Deck
Besides giving you the option to use other controllers or extra peripherals, you can play various games. While the innovation of the steam deck can become the new meta for Counter-Strike, it is still in its infancy, however, there are games out that can be enjoyed more. Here are some of the games that can be downloaded and played on the steam deck:
Elden Ring;

Stray;

Portal 2;

Resident Evil 2;

No Man's Sky.
In the list, you will find some new and some older video games that will work quite well with the steam deck. More or less, all of these games are RPGs that are played in third-person. They are way better when using a controller.
Final Verdict
The Steam deck is an exciting new piece of tech. A lot of CS:GO players worldwide have already bought it and enjoy playing CS:GO via this device. On the other hand, some controller default settings need to be fixed. Thus, the Steam input needs to be more precise. At this point, we can only watch and hope for new patches and updates for this portable PC. We also hope that Valve Corp will listen to the Community and make the Steam deck as close to perfect as possible.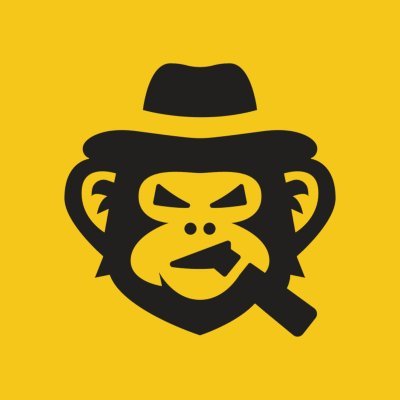 A true gaming enthusiast, especially Counter-Strike: Global Offensive and Rust. At SkinsMonkey, he is involved in creating game guides based on his own experience.