What if there was a way to get valuable Rust drops by simply watching videos and having fun. They're called Rust Twitch drops and are one of the easiest ways to get new Rust skins drops.
All you need for this is a Steam account and a Twitch account. Ironically, you don't even need to own Rust in order to get these drops. You can store them in your inventory and do as you please with them.
How to Get Rust Skins Drops?
Overall, the process is fairly easy. The short version includes going to Twitch, finding Rust streams that have enabled the drops tag, and simply watching their Rust stream.
While you're watching, Twitch drops will pop up from time to time and you can send the items to your Steam inventory later on.
Now, the long version requires you to do a few other things before you can actually be able to start earning drops and see them in your Twitch account.
How to Get Rust Twitch Drops – Step-by-Step
To put it simply, you can get Rust Twitch drops just by watching streamers directly on their channel.
However, first, you must enable Twitch drops, connect your Twitch account to your Steam account, and then look for streamers that have enabled the Rust Twitch drops feature.
Follow these steps in order to enable Twitch drops:
Go to twitch.facepunch.com
Scroll down and sign in with both your Steam account and Twitch account
Once you've done all that, simply click on the Activate Twitch Drops button
And, you're done. You've successfully activated twitch drops and are all set to watch a stream or two and claim your rewards.
All you have to do now is simply go to Twitch, go to the Rust stream category, and find any streamers who are streaming Rust and have enabled Twitch drops.
How to Qualify for Rust Skins Drops?
Keep in mind that you have to watch around six hours of any participating streamers in order to get your drops. You can't open multiple channels at once and you will have to actively watch the stream in order not to miss the drop.
You don't need Twitch prime or anything similar in order to qualify. All you need is to sign in to your Twitch and Steam account and you're good to go.
Note: You must remember which streamers have enabled the Twitch drop feature, otherwise you won't receive any drops. The majority of those who have it enabled during a drop event write this in their stream title on Twitch.
In such a case, the total view time you devote to watching that stream won't matter and the whole thing would have been for nothing. It's smart to check for this feature before you dive into any Rust streams.
Types of Rust Twitch Drops
There are a few different types of Rust skins drops you can get. For example, there are generic gaming accounts that offer generic Rust twitch drops and there are also streamer-specific drops.
Streamer-Specific Drops
These types of drops include watching a specific streamer who is permitted to offer special drops that you can't find anywhere else.
They happen every month after Twitch and Rust announce which streamers will be offering these types of drops. After the announcement, you will have one week to view their streams and earn your special drops in your account.
Generic Drops
A generic drop is almost always less valuable than the streamer-specific ones. However, they are more common and allow you to obtain Rust skins more easily and more frequently.
You can get these types of drops the same way, by linking your Twitch and Steam. Finally, simply go to Twitch and start watching streams with drops enabled for the Rust game.
How Long Does It Take For Rust Twitch Drops to Appear In My Steam Inventory?
Given that you've connected your accounts properly, the Rust skin drops should appear in your Steam game inventory in about ten minutes.
It may take a bit longer or a few minutes sooner, however it shouldn't be much longer than ten minutes. If you don't receive your items during this time, then it's possible that you haven't linked your account properly.
Conclusion
Now you know how easy it can be to get your hands on some pretty valuable Rust skin drops. The only downside with this method is that you have to invest a couple of hours at least. However, it's not difficult and it mainly involves relaxing and looking at videos.
In addition, this method can be applied to any other particular game that Twitch has partnered with, allowing you to earn even more drops.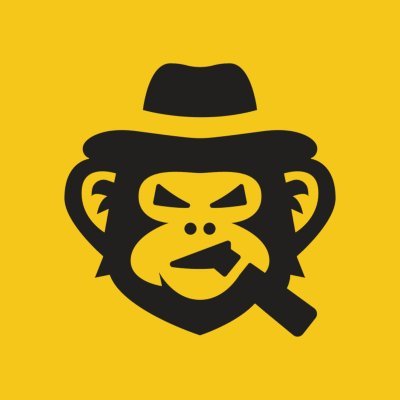 A true gaming enthusiast, especially Counter-Strike: Global Offensive and Rust. At SkinsMonkey, he is involved in creating game guides based on his own experience.