In today's world, owning valuable and well-designed in-game items such as RUST skins is a great asset to have. For one, playing with some of the most popular and gorgeous Rust skins makes you look more unique and much cooler while you're on the battlefield. On the other hand, you can also decide to later sell Rust skins on the market when and if they rise up in value, ensuring that you make some money in the process.
So, if you currently have some extra cash on the side, then investing and learning how to buy Rust skins is definitely a smart option. Luckily, this is just the guide you will need that is going to show you all of the easiest and most popular ways to buy Rust skins without any hassle, risk, or worries.
If you're ready, then let's dive in. We're going to have a look at three very popular, risk-free, and straightforward ways of buying Rust skins online.
Buy Rust Skins in the In-Game Item Shop
Among the easiest ways to get your hands on some new weapon or item skins in Rust is through the game's own item shop. The process is very simple and fast. However, it doesn't have as many options to choose from as the other ways that we're going to view in this guide.
Nevertheless, here's how you can buy Rust skins inside the game itself. Follow these steps:
Launch RUST
Click on "Item Store" from the Main Menu
Find the Rust skins you like and simply purchase them using PayPal, Steam Wallet, credit cards, or a similar payment method.
Buy Rust Skins From the Steam Market
Another excellent way to find and purchase some of the best Rust skins is on the official Steam marketplace. Think of the Steam Market as the most trusted and legit place where you can also buy other skins for any game that is supported by Steam.
Here, you have a diverse and wide selection of many different Rust skins. You can choose the one you like most and upgrade your default skin in Rust instantly after you've received the new skin in your inventory.
Here's how you can obtain skins for Rust via the Steam Market:
Open Steam
Log in to your Steam Account
From the upper-left corner navigation panel, hover over "Community" and click on "Market"
Inside the Search Bar, type in "Rust"
Find the Rust skins you are looking for and proceed to purchase them and pay with credit cards, Steam Wallet, PayPal, or another payment method.
One of the best things about the Steam Market is that it allows you to apply various filters to find your items. You can search for different skins by name, type, quantity, popularity, age, and more. Buying skins has never been easier thanks to simply having a Steam Account and accessing the marketplace.
Buy Skins for Rust From the Steam Workshop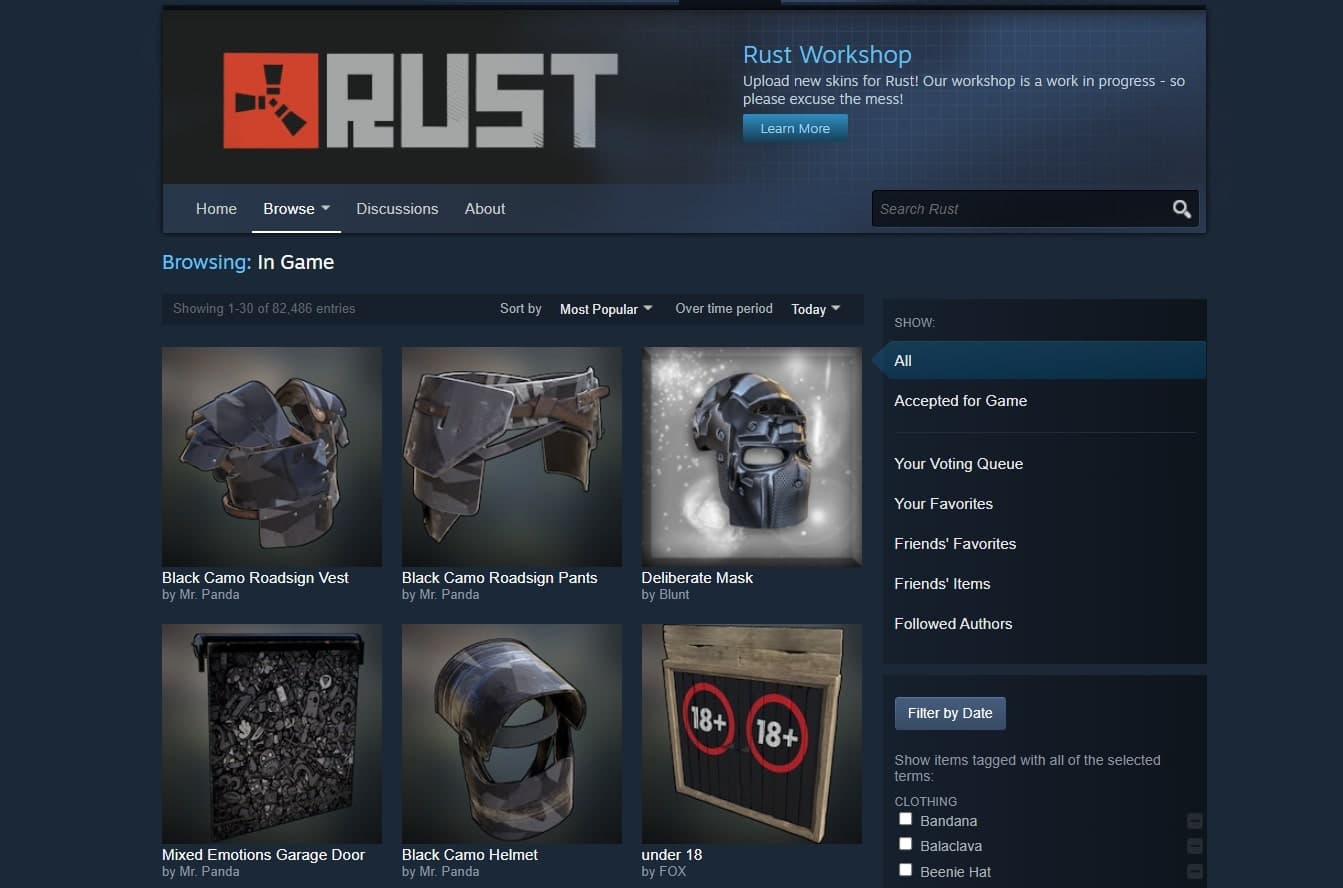 Last, but most certainly not least, the Steam Workshop is where you can find the most options to buy Rust skins. This is where the most popular models are. It's also where you can find some of the most unique and never-before-seen Rust items out there.
You can also select Rust skins by popularity and several other factors. It's important to know that the listings inside the Steam Workshop are curated to meet almost everyone's requirements. So, without further ado, let's find out how you can discover the best deals on Rust skins and how to purchase the ones you like.
Launch Steam
Click on "Community" from the top menu and go to "Workshop"
Type in "Rust" in the Search Bar
Click on the Rust skin you like in order to open its Workshop link
You can then purchase the skins that are available for purchase and pay with the various payment options provided.
NOTE: Some Rust skins and items won't be available for your to buy. They will only be available as drops in-game. This won't be the case for most items but it is bound to happen from time to time.
How to Sell Rust Skins?
As a final note, why not also learn how you can easily sell skins to make a few extra bucks that you can use to basically get free skins later on? You can sell Rust skins that you don't want on third-party sites such as SkinsMonkey risk-free. You can do so by listing the skins that you don't need and letting our platform find Rust players who are interested in buying them or trading other items for them in return.
If you don't want to sell your skins you can also find skins that you like and trade them for yours. This is also easily done on the SkinsMonkey platform, which is Rust trading bot by simply logging in with your Steam account and clicking on "Trade Items". From there, simply list the skins you want to exchange, select the ones you want to receive, and complete the trade request.
NOTE: Keep in mind that the skins you offer for trading must be of equal value to the skins you will receive in return. Otherwise, the trade won't be successful but you will still get to try again and choose different Rust items.
Conclusion
When you're trying to buy Rust skins, regardless of whether they're rock skins, weapon skins, or similar it's important to know where to look. These three methods of buying cosmetic items for Rust are the most trusted, most popular, and easiest for all users. They offer different popular payment methods and provide a hassle-free buying experience. So, now you know how to find and purchase your favorite Rust skin and use it in-game in just minutes. There's no need to wait or go through complicated processes.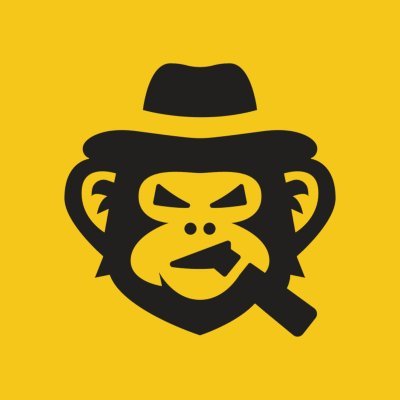 A true gaming enthusiast, especially Counter-Strike: Global Offensive and Rust. At SkinsMonkey, he is involved in creating game guides based on his own experience.