April 27, 2016 to Counter Strike: Global Offensive, which didn't just add official servers in Chile or improve some weapon sounds. Oh no, this update did much more for the community, as it included a Chroma 3 weapon case that featured a lot of community-created content. We're talking about iconic skins such as the P2000 Oceanic, M4A1-S Chantico's Fire and P250 Asiimov, and most of all, amazing CS:GO knives.
Today we'll answer the all-time question: are Chroma 3 knives the best in Counter Strike?
Which Knives Were Included in Chroma 3 Case?
Chroma 3 Case is one of the most famous knife cases in CS:GO, as it contains skins for some of the most iconic blades in the game. These are:
Bayonet
Flip Knife
Gut Knife
Do you recognize them? Well, in fact, these are the 5 original knives that were included in the legendary Arms Deal update, introduced on August 14, 2013. The Chroma 3 case has made them even more iconic, expanding the choice of weapon finishes.
What Are the Differences Between Chroma 3 Case Knives?
Although theoretically all melee weapons are "the same," as they offer similar features and therefore have little impact on a player's fighting style, people still pick and choose their favorites. Of course, this is mostly about external qualities. After all, everyone wants a weapon that fits perfectly into their loadout, and at the same time makes the jaws of all the other players drop.
Now let's give some basic info on the 5 knives included in the Chroma 3 Case.
Bayonet
Official Description:

"Relatively unchanged in its design since World War II, the bayonet still retains a place in modern military strategy. Bayonet charges have continued to be effective as recently as the second Gulf War and the war in Afghanistan."

Modeled After:

1993 Buck M9 Bayonet
Flip Knife
Official Description:

"Flip knives sport a Persian-style back-swept blade with an acute point. While the point itself may be fragile, the overall design of the flip knife's design is surprisingly durable."

Modeled After:

Benchmade 860 Bedlam® Folding Knife
Gut Knife
Official Description:

"The most notable feature of a gut knife is the gut hook on the spine of the blade. Originally popularized as an aid for field dressing game, the gut hook is also effective at cutting through fibrous materials like rope, webbing, or safety belts with ease."

Modeled After:

Buck Knives Alpha Hunter Model 193 with guthook
Karambit
"With its curved blade mimicking a tiger's claw, the karambit was developed as part of the southeast Asian martial discipline of silat. The knife is typically used with a reverse grip, with the finger ring on the index finger."
Modeled After:

United Cutlery Honshu Karambit
M9 Bayonet
"This is the M-9 bayonet. Originally intended to be mounted on a rifle, it is also well suited to close-quarters combat."
Modeled After:

Smith and Wesson SW3B
What Are the Best Knife Skins Included in the Chroma 3 Case?
For each of these knives, Chroma 3 Case has introduced 10 amazing knife skins. Some of them have gone down in Counter Strike history as the best finishes. Now let's take a look at our favorites, as well as their prices on the Steam market. Of course, keep in mind that knives are extremely expensive and only very well-off players can afford them. Moreover, the cost will vary from knife to knife. Still, the vast majority of them will reach very high prices.
Tiger Tooth
The Tiger Tooth skin is an iconic piece of orange equipment. Players who are fans of animal designs are sure to love it, and those who don't necessarily see themselves running around the maps in a predator look…. They are likely to love it too.
Highest Steam Price: $1,319.74 (Karambit)
Lowest Steam Price: $174.99 (Gut Knife)
Ultraviolet Skins
Ultraviolet is an ideal option for anyone who is looking to build a dark-themed loadout. This item will match both fashionable purple equipment and classic black loadout. If you wear it on maps, you can be sure that you will not go unnoticed.
Highest Steam Price: $790.51 (Karambit)
Lowest Steam Price: $100.25 (Gut Knife)
Damascus Steel
Damascus Steel is a classic in Counter Strike. Every player knows this skin and dreams of adding it to their collection. Its flawless exterior is capable of enhancing any inventory, no matter what color scheme dominates in it. Unfortunately, the price of this one makes it inaccessible to most.
Highest Steam Price: $917.00 (Karambit)
Lowest Steam Price: $110.17 (Gut Knife)
Marble Fade
Last but not least on our list is the Marble Fade skin. This colorful item has been draining the wallets of various Counter Strike players for years, but none of them will say it wasn't worth it. Its beautiful exterior looks even better on maps, and we can't wait to see how it will look in CS 2 with all the visual capabilities of Source 2!
Highest Steam Price: $1,700.00 (Karambit)
Lowest Steam Price: $221.76 (Gut Knife)
Conclusions
As you can see, Chroma 3 Case has added a number of iconic skins to the game, which have become permanent fixtures in the collections of many experienced players. Unfortunately, getting them in random drops borders on the miraculous, but keep in mind that most of them can be found on SkinsMonkey, where they may not be cheap, but the offer will certainly be more favorable than on other sites.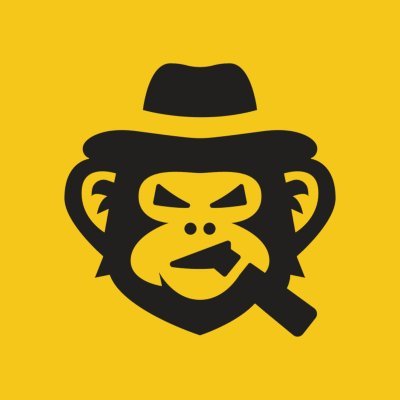 A true gaming enthusiast, especially Counter-Strike: Global Offensive and Rust. At SkinsMonkey, he is involved in creating game guides based on his own experience.