October 31st is just around the corner, meaning that the spooktastic holiday of Halloween will soon be upon us. Many online games all over the world choose to organize events for players who want to celebrate this day of ghouls, ghosts and skeletons.
Although Counter Strike Global Offensive does not offer it's players any special halloween event, this doesn't mean that players don't choose to flaunt their holiday cheer. Here are the top 10 most scary and thretening halloween CSGO skins that you can wear to show you devotion to the most frightening day of the year.
Get M4A1-S Nightmare 35% Cheaper 🔥
Coming up on the first spot is this scary skin for the CT-side signature gun, M4A1-S. As if the name itself was not enough to inspire fear in other players, this skin has the titular nightmare painted on it's side in darkblue hues.
This skin takes it's inspiration from the Germanic folklore and it's story of a titular monster called Nightmare, or simply Mare for short. In the mythology nightmares were creatures that attacked people when they were sleeping, giving them night terrors and making their rest impossible. It's easy to see how this skin for M4 is a perfect fit if you want to celebrate Halloween in CS GO.
When it comes to halloween skins, CSGO can boast an impressive collection of weapon skins with themes of skeletons, monsters and demons. One of the more stylish halloween CS GO skins is the famous Famas Styx skin.
Styx was the river that doomed souls had to cross in greek mythology. CS GO pays homage to the original source with a Famas skin that's covered with skulls and gore on a dark red background. Skeletons were always a symbol of halloween – what better way to celebrate than to score kills with a gun covered in them?
Get AK-47 Phantom Disruptor 35% Cheaper 🔥
AK 47 skins are almost always in a high demand on the Steam market. This shouldn't surprise anyone, as AK 47 is one of the most popular weapons in the game. Useful at both long and close range, it's one of the most versatile guns in the terrorist arsenal.
If you're looking for a halloween skin for your collection, consider investing in the Phantom Disruptor. The ominous flavor text ('It can be whatever it wants, wherever it wants, and yet it chooses to reside with you…') combined with the threatening paintjob of unidentified teeth and fangs, this weapon skin will be sure to inspire fear in your opponents
Get AWP Containment Breach 35% Cheaper 🔥
Who or what is creating the breach? The only information players are given is through the enigmatic flavor text, suggesting that the monsters visible on the side of the gun carry radioactive diseases.
Whatever the monsters are, kills made with this AWP are sure to scare the life out of your opponents.
Get MAC-10 Curse 35% Cheaper 🔥
Although not easy to master, the MAC-10 can be extremely deadly in close quarter. The same can be said for the mummy drawn on the side of the skin. The MAC-10 Curse weapon skin spots a drawing of a classic mummy, ready to curse players who stand in your way.
Get Sawed-Off Apocalypto 35% Cheaper 🔥
Need a hand? If so, the Sawed Off Apocalypto is one of the best CSGO skins that you can use to help yourself in this situation. Sporting an image of a zombie hand along the side of the gun, the Apocalypto definitely ranks up with some of the scariest CS GO skins that you can find.
This weapon skin is a perfect fit if you want to show others that you celebrate halloween. The festive Sawed Off shotgun is sure to give your enemies nightmares and keep them up at night.
Get MAC-10 Ensnared 35% Cheaper 🔥
Although a MAC-10 skin is already on the list, it's impossible to list out the best CS GO skins for halloween celebration without mentioning the Ensnared skin for Mac-10. It's one of the cheapest skins on this list, with the lower float versions available for a price of less than 10 cents.
The weapon skin has runic designs all over it, however the number one element that immidiately draws attention is the silhouettes trying to escape from the gun. Whether they're there to play or kill, it's best that they stay contained.
Get USP-S Kill Confirmed 35% Cheaper 🔥
One of the skins available for the CT starting handgun, the kill confirmed USP-S skin is also one of the more expensive skins on this list. Not without a reason though, as the artwork quality is definitely worth the high price.
The USP-S 'Kill Confirmed' name refers to the skull with a bullet going through its head that is clearly visible on the weapon skin. It's a quick and easy way to not only show your opponents that you celebrate halloween, but also to give them nightmares about what you'll do to them.
Get P250 Nevermore 35% Cheaper 🔥
Ravens are often interpreted as bad omens, suggesting that a bad thing is about to happen or someone is going to day. Likewise, they were often familiars to many powerful witches and warlocks in different mythologies around the world.
For the fans of Edgar Allan Poe's writings there is a skin bearing the name of his most famous poem about a raven – Nevermore. While there is no skull or demons on this one, the P250 Nevermore is a perfect choice for those players that want to celebrate their favourite holiday in a more covert way.
One of the more popular of the cheap skins available in the game, the P90 Grim is a perfect choice if you want to celebrate CSGO halloween in a more budge manner.
Sporting the titular Grim drawn in a green hue over a black background, using this skin for your P90 is sure to make any CSGO game much spookier.
Where to Buy Halloween Skins?
If you are looking to invest in halloween skins for your Counter Strike Global Offensive inventory, you should head over to Steam market. However, if you want to quickly find the skins you want at the best prices available, head over to SkinsMonkey, where you can find all the halloween skins you might need.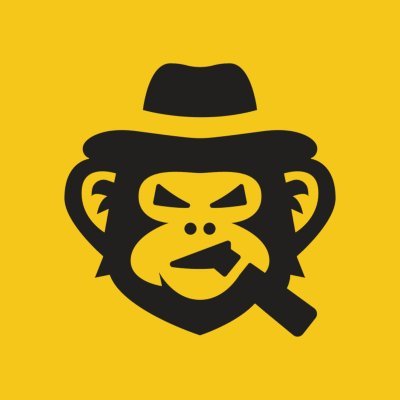 A true gaming enthusiast, especially Counter-Strike: Global Offensive and Rust. At SkinsMonkey, he is involved in creating game guides based on his own experience.