Counter Strike: Global Offensive is full of various weapons, each with its own unique features that can make or break your game. Choosing the right gun is no easy task, and even the most experienced players still struggle to pick one that best suits their strategy and play style. Fortunately, that's exactly why you have us. We will provide you with all the necessary information that will allow you to make the right weapon choice. The topic we are going to tackle today – CSGO submachine guns.
What Are SMGs?
Submachine guns aka SMGs are in a sense a derivative of the regular submachine gun, as they combine its firing capabilities with a pistol cartridge. The term was first introduced by John T. Thompson, who was the mastermind behind the Thomas Submachine Gun. There is some disagreement over their classification, however, and some countries refer to them as "submarine carbines" or "submarine pistols." They were originally developed during World War I and reached their peak of popularity during World War II. Now, this type of weapon is mainly used by law enforcement agencies, as the military world has replaced them with assault rifles.
What Are the Pros of Using an SMG?
As mentioned, SMGs combine the firing capabilities of regular machine guns with cartridges normally used in pistols. This means that their main advantage is the high fire rate and they're really good at spraying bullets. On top of that, usually, they're extremely lightweight and don't affect the player's movement speed that much, which means that they can prove useful when on the go. In general, they're mostly recommended for first rounds and close-quarter combat.
What Are the Cons of Using an SMG?
Unfortunately, there are more disadvantages than advantages to using an SMG. Although this type of weapon offers a high fire rate, at the same time it usually deals quite low damage and has low armor penetration. In addition, it is not suitable for long-range combat and provides very poor accuracy. In general, submachine guns are not very versatile.
What SMGs Are Available In CSGO?
There are currently 9 different SMGs available in CS:GO. These include:
Mac-10
MP7
MP9
P90
PP-Bizon
MP5 -SD
UMP-45
Schmidt Machine Pistol
K&M Submachine Gun
The Best SMGs in CSGO
While SMGs is definitely not the best category of weapons available in Counter Strike, that doesn't mean that none of them are worth investing in (especially since most submachine guns are quite affordable). We decided to highlight a few that are, in our opinion, actually worth adding to your inventory.
MAC-10
The MAC-10 was modeled after a real SMG made by American manufacturer The Military Armament Corporation, which first introduced it to the market in the 1970s. It actually became famous for its use during the Vietnam War. The CSGO version, however, made a name for itself by being great for spraying bullets. This is mainly due to its very high fire rate of 857 RPM. In addition, it is an extremely lightweight SMG that also offers a decent magazine with a capacity of 30 rounds and a reserve of 100 rounds. Its drawbacks are poor spreading accuracy and high recoil, which are both typical of the SMG category. In addition, the MAC-10 is characterized by low penetration power. However, experienced players are guaranteed to get their value for money with this weapon, especially since it is actually the cheapest SMG in CS:GO.
UMP-45
The UMP, aka "the misunderstood middle child of the SMG family," is the beloved SMG of all pro CSGO players. It was modeled after a real weapon made by German manufacturer Heckler & Koch, which first introduced it in 2000. In Counter Strike, the weapon is available for both the CT and T sides. In fact, it used to be very unpopular, but over the years it has gained notoriety for the high damage it inflicts and its impressive penetration power. In addition, it offers quite a large magazine with a capacity of 25 rounds and a reserve of 100 rounds. Unfortunately, the UMP also comes with some drawbacks. The biggest of these include a low fire rate of a mere 571 RPM and a disappointing reload time of 3.3 seconds.
MP9
The MP9 is an exclusive weapon for Counter-Terrorists and one of the cheapest items available in CSGO. It was inspired by the real weapon of the same name, originally manufactured in Switzerland. According to its official description, it is "an ergonomic polymer weapon preferred by private security companies." In terms of combat, the MP9 offers a high rate of fire of 857 RPM and a fast reload time of 2.1s. Its magazine has a capacity of 30 rounds and a large reserve of 120 rounds. Moreover, compared to other SMGs, it is actually quite accurate. Of course, it also has its drawbacks, which include high recoil and low penetration power. In addition, it inflicts the least damage out of all the submachine guns in Counter Strike. However, the MP9 still offers pretty good value for money, with its relatively low price of $1,250. Here is a direct comparison with its T-side counterpart, the MP7.
What Are the Best SMG Skins in CSGO?
If you ever decide to try using an SMG in Counter Strike, it would be best to add some personal touch to it by adorning it with incredible skins. We've prepared some of the best options available, so that you can boost your inventory to a whole new level. Many players are constantly looking to sell CSGO skins for their SMGs, so you shouldn't have any problem trying to nail one of these great skins.
MAC-10 Neon Rider is not only a great choice in terms of looks, but also in terms of affordability. With its price ranging between $5 and $10, this particular item would make a fantastic addition to any gamer's inventory. Its blue and pink exterior has been custom painted with an image of a deadly biker that is sure to make waves on CSGO maps. First introduced in 2015, the Neon Rider is part of the Chroma 2 collection.
Flavor Text: One part firearm, two parts Trapper Keeper
Lowest Steam Price: $5,08
Drops From Case: the Chroma 2 case
The MP9 || Wild Lily
This particular skin is part of the legendary flower-themed St.Marc Collection. It was first added to CSGO in 2019 together with the Operation Shattered Web update. Since then, it has been making waves in Counter-Strike. It features a beautiful blue lily that has been hand-painted over a blue base coat. If you want to complete your inventory with the most elegant and unique skins, check out the MP9 Wild Lily. Beware of its high price, however.
Flavor Text: Stop and smell the cordite
Lowest Steam Price: $1137,70
Drops From Case: none
Asiimov is one of the most beloved skins in CS:GO, and paired with P90 it looks better than ever. It first appeared in 2014 alongside the Operation Breakout update and is part of the Breakout Collection. Its orange and white sci-fi-inspired design is sure to elevate the status of any CSGO player. So if you're looking for an item that will instantly catch the attention of all your opponents, the P90 Asiimov is the option for you.
Flavor Text: Anyone can predict the future… a visionary shapes it
Lowest Steam Price: $4,33
Drops From Case: the Operation Breakout Weapon case
MP7 || Fade
Moving on to another CSGO classic, the MP7 Fade is among some of the most sought-after skins in the entire game. First introduced in 2018 as part of the Rio 2022 Inferno Souvenir Package, this incredible-looking item is part of the 2018 Inferno Collection. According to the official description, it "…has been painted by airbrushing transparent paints that fade together over a chrome base coat," resulting in a gradient effect that looks almost like a sunset. The Fade is a great addition to the inventory, especially for any player who prefers their skins to stand out with an interesting color combination rather than a crazy pattern.
Flavor Text: This isn't just a weapon, it's a conversation piece – Imogen, Arms Dealer In Training
Lowest Steam Price: $5,26
Drops From Case: the Inferno Souvenir Package containers
Conclusions
Opinions on the use of SMGs in CS:GO are strongly divided. Some believe that this category of weapons is not worthy of attention at all, while others have found their beloved weapons in it. Regardless of which side of the barricade you stand on, take a look at our article and compare all the pros and cons of using submachine guns. Then go straight to one of the best CS:GO (CS2) trading sites, Skinsmonkey, and find all your dream skins.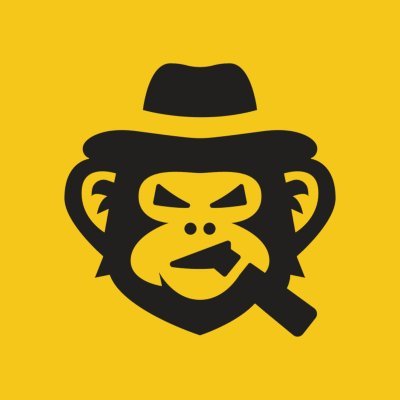 A true gaming enthusiast, especially Counter-Strike: Global Offensive and Rust. At SkinsMonkey, he is involved in creating game guides based on his own experience.