In Counter-Strike: Global Offensive in-game items are an integral part of the game experience. Over the years, numerous customization options have been added to the shooter. For example, CS GO stickers, character outfits, and, of course, weapon skins.
Nowadays, CS:GO has a whole bunch of skins for each of the assault rifles, snipers, and handguns.
In this article, we will be focusing on CSGO P2000 skins. You might agree covering CSGO's all P2000 skins in a single guide is challenging. That's why we prepare the list of the best CSGO P2000 skins. So let's get into it.
When it comes to P2000 skins CSGO, the Imperial Dragon is the first one that comes to mind. Added to the game in June 2016 during the Gamma Exposure update, the Imperial Dragon's design features a dragon motif that was custom painted onto the gun with metallic paints.
Get P2000 Imperial Dragon 35% Cheaper 🔥
This P2000 skin is one of the members of the Gamma Collection, and as such, it can be obtained by opening the Gamma Case. This weapon skin is available in all five exteriors, and each can have StatTrak technology attached. In terms of value, the skin can be worth anywhere between $2 and $20 depending on the exterior.
P2000 Imperial skin was added to CSGO during the CS:GO's Winter Update and was laser-etched and then painted with red and yellow metallic colors.
Get P2000 Imperial 35% Cheaper 🔥
The skin can be obtained from the Revolver Case and is available in three exteriors and their StatTrak variants, excluding well-worn and battle-scarred. Its price can range anywhere from a couple of cents to a couple of dollars.
If you are looking for CSGO cheap p2000 skins, then the Gnarled is definitely among the ones you should consider. The P2000 Gnarled was introduced to CSGO in August 2020 during the On the Case update. Its excellent design features an alien being stretched over the entire weapon.
Get P2000 Gnarled 35% Cheaper 🔥
The Gnarled skin is a part of the Fracture collection and is available in all five exteriors and their StatTrak counterparts. Players who wish to get their hands on this skin can do so by opening the Fracture case. When it comes to value. You can buy this skin for less than a dollar.
The P2000 Fire Elemental is one of many Covert pistols. The skin became a part of the game in 2014. It belongs to the Vanguard Collection. The Fire Elemental features a custom-painted image of a creature made of fire over a blue background. What is more, it is available in all five exteriors as well as their StatTrak versions.
Get P2000 Fire Elemental 35% Cheaper 🔥
In terms of popularity, this skin is sought after, and those interested in obtaining it can do so by opening the Operation Vanguard Weapon Case. When it comes to value, its price can range from $5 to $100 depending on the quality of the skin.
The Ocean Foam skin was put into CSGO in 2013 during the Operation Bravo update. It features a seaside-inspired design. The Ocean Foam comes in two exteriors, factory new and minimal wear and their StatTrak variants.
Get P2000 Ocean Foam 35% Cheaper 🔥
The skin can be obtained from the Operation Bravo Case. It is usually priced between $130 and $300.
How To Get CSGO P2000 Skins in CS:GO?
Obtaining P2000 skins is a relatively simple matter, and if you wish to do so, there are a few ways to go about it.
Many p2000 CSGO skins can be obtained as random rewards and by opening various weapon CS:GO cases. The loots are awarded to players for simply playing Counter-Strike. However, this system features an element of randomness. This element may not be ideal if you are looking to get something specific.
A simple solution would be to go to the official Steam Market developed by the Valve corp and purchase the P2000 skins.
Alternatively, players can also go to a third-party skins trading website such as SkinsMonkey. And buy their P2000 skins there. Such websites offer great prices. As a result, you can rely on them and save you a lot of money.
Final Verdict
This article will provide a list of some of the best CSGO P2000 skins and detailed information about them, e.g. when they were added to the game, their flavor text, and their current price. Additionally, the article will provide information on how players can get P2000 skins.
See More of the Best Skins For...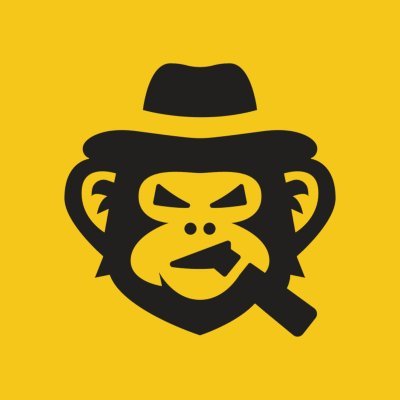 A true gaming enthusiast, especially Counter-Strike: Global Offensive and Rust. At SkinsMonkey, he is involved in creating game guides based on his own experience.