Counter Strike: Global Offensive features many different skins, which the players can use to modify the game to their liking. With the different skins available, gamers can change the look of their weapons, gloves, and even entire player models!
Over the years there were many different weapon skins introduced to the game, all ranging in different styles and colors. Players can easily mix and match different elements of their equipment, to create the perfect loadout that they want.
While players have a large degree of freedom in completing their loadout, some skins are just simply more impressive than others. While having a loadout with matching colors is nice, not many things can top having an entire inventory of golden weapons.
Luckily, for those who like to add some more bling to their game, CS:GO has a wide selection of golden weapon skins. While they won't directly improve your performance, gold weapons are sure to stand out in a match. If you want to fire at your opponents with a pinch of extravagance, here are the best gold skins you can currently get in the game!
The AK-47 is easily one of the most popular guns in the entire game. It's a great weapon, efficient at both short and long ranges. Although mastering its recoil can be quite tricky, if you can get it right, you'll have a powerful weapon capable of taking out enemies at all distances. Because of the gun's versatility, it became a popular choice and has many different skins available, many of them with very impressive looks. If you want gold skin for your AK-47, you can't go better than the Legion of Anubis!
Flavor text: May he tip the scales in your favor
Lowest Steam price: $5.59
Drops from case: Fracture case
First added: August 6th, 2020
If you're looking for really cheap golden weapons which you can add to your inventory, the Cartel skin for Dual Berettas is a great choice. While the weapon itself isn't very popular among CSGO players, in a way it's a blessing for the users of Dual Berettas since they can often buy some of the best skins for this gun for practically free. That's why if you're looking to add some real gold to your CSGO inventory, you should consider investing in the Cartel Dual Berettas. This version of the infamous double gun is inspired by the opulent designs of mafia leaders, who'd often spend tons of money to fund luxurious looks for themselves in all ways, including golden weapons. If you want to feel like a rich mafia boss in CSGO, there's no better choice available!
Flavor text: That's why Huxley is doing the heavy lifting, all we have to is nudge her forward… – The Serpent and The Truth Seeker, Part 2
Lowest Steam price: $0.80
Drops from case: Operation Wildfire case
First added: February 17th, 2016
Golden weapons in CSGO often come with intricate designs in addition to being made of literal gold. This certainly is the case for M4A4 Royal Paladin, which looks more like something straight out of a museum or an art gallery, rather than an online FPS. With an immaculate graphic design and golden finishes all over the body, this gun is a perfect addition for anyone who's looking to expand their golden weapons inventory. Its ornate design is definitely what you need in order to stand out from other players.
Flavor text: This phonecall never happened, do you understand? – The Paladin and the Father Part 1
Lowest Steam price: $3.96
Drops from case: Revolver case
First added: December 11th, 2015
P2000 | Scorpion
The P2000 is a great alternative to the default CT pistol, and many players opt for it in the first rounds of the game. Its impressive stopping power, combined with its cheap price, makes it a great choice at the begging as well as the end of the game. If you choose the P2000 as your pistol, you'd be happy to hear it has a lot of skins available, including a number of items with a pretty golden finish, The Scorpion skin for P2000 is probably the best example, and is a great choice for every player who wants to show off their style in the game. With a stylish golden finish, and an impressive graphic design featuring a scorpion on the gun, this weapon is sure to be both pretty and deadly.
Flavor text: None
Lowest Steam price: $9.24
Available in collection: The Dust collection
First added: August 14th, 2013
Desert Eagle | Bronze Deco
One of the things that the Desert Eagle is known for in real life is its stylish looks. Many of the real Desert Eagle guns come with very impressive looks. This applies to its CSGO variant as well. This stylish hand cannon, often selected in the early rounds of the game for its deadly accuracy and stopping power, the Desert Eagle also comes with many different skins, which can be used to add some amazing style to your gun. This includes golden skins as well, and the Bronze Deco weapon skin will be a perfect addition to any golden loadout in the game.
Flavor text: Everyone's searching for silver and gold
Lowest Steam price: $0.45
Drops from case: Chroma 2 case
First added: April 15th, 2015
Closing off this list is possibly one of the most legendary skins in the game. Does anyone really need to be explained what the AWP Dragon Lore is? Every CSGO player would love to get their hands on this item, but it's as elusive and rare as it's expensive. This legendary skin is not only one of the most popular (or maybe infamous?) items to be introduced in the game. Although many players don't really count on ever scoring this item, if you can get AWP Dragon Lore for yourself, it will be the perfect finishing touch for any golden loadout.
Flavor text: 200 keys could never unlock its secrets
Lowest Steam price: $3,680.63
Available in collection: The Cobblestone collection
First added: July 1st, 2014
In Conclusion
Here are the best golden items you can get for your inventory in CS:GO. If you're looking to add some extra bling to your loadout, be sure to check out Skinsmonke, where you can trade CSGO (CS2) skins for the best prices, always!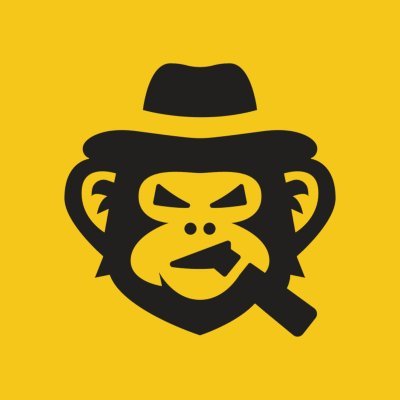 A true gaming enthusiast, especially Counter-Strike: Global Offensive and Rust. At SkinsMonkey, he is involved in creating game guides based on his own experience.