Before we dive into this guide, here is something crucial you should know about the Rust console wipe. Without a Rust console wipe, new Rust players will never have a chance at playing this game without frustration, anger, and the urge to quit in a few hours.
Why is this? It's because this feature ensures fair gameplay for every single player on every server. How it works is what we'll find out next.
So, if you're curious about the Rust console edition wipe, you need this guide.
What is a Rust Console Wipe?
Rust wipes are monthly events that reset the progress of every single player in the game. Due to the wipes, you can be sure that all your current progress and loots, as well as Rust monuments and crafts, will disappear. 
Luckily, you will be back where you started when you joined the server.
Thus, before you get all worked up, you have started to understand Rust wipe is a good thing.
Why?
Because you wouldn't last one minute on a server where some players have spent thousands of hours building their base and gathering loot. If you instant you spawn, you will be killed and never allowed to progress or accumulate your resources.
In short, each server will be dominated by the most powerful clan. And there will be no freedom for other players. As a result, freshly wiped servers give all players the same fair chance to start over and progress. Plus, it's much more fun after a Rust console server wipe.
💡 Tip: If you see players posting the phrase "when wipe" on social media, it means they're asking when is the next wipe happening.
Do All Rust Servers Wipe?
Yes, all Rust servers are wiped once every month. They all follow the same monthly wipe schedule and take the same amount of time to get wiped. It does not matter if you are playing Rust on PC or the Rust Console Edition. All Rust servers wipe at the same time, on the same day, every single month.
Even new core Rust servers added will receive a complete wipe when that time of the month comes. Thanks to this, you won't have to work twice as hard to beat other players who've been progressing on this server for months.
How To Choose The Right Rust Servers For Beginners?
When Do Rust Console Servers Wipe?
Rust servers (console and PC) will wipe on the last Thursday of every month. The wipes will always start at the same time. Here are the official time zones you need to follow: 11 AM PST / 2 PM EST / 7 PM BST. Write this down. So you never forget.
Knowing this, you can calculate when each wipe will happen throughout the year. But, considering this may take a lot of time, we've already compiled the entire wipe schedule for 2022 for you. You can view it below.
When Do Monthly Servers Wipe Rust Console?
All servers in Rust receive an automatic wipe on the last Thursday of each month. There is one wipe every month. Or twelve official wipes per year on all Rust servers. These types of wipes are also called forced wipes. The forced wipes mean server admins can't turn them off even if they wanted.
Why Are CSGO Servers Down? – Explained The Reason and How to Fix it!
When Do Weekly Servers Wipe Rust Console?
Aside from the official server wipe monthly schedule, admins can also choose to wipe their private servers Rust weekly. It is excellent if an admin wants to give their players a clean slate before the Rust officials completely wipe servers on the last Thursday of every month.
Rust Console Wipe Schedule 2022
As we mentioned, there will be twelve wipes in total in 2022. Here is the official server wipe schedule for 2022:
27th January 2022

24th February 2022

31st March 2022

28th April 2022

26th May 2022

30th June 2022

28th July 2022

25th August 2022

29th September 2022

27th October 2022

24th November 2022

29th December 2022
Does Rust Console Wipe Blueprints?
Blueprints do not get wiped on every wipe at the end of each month. A Rust BP wipe only happens on major updates and when necessary. Ideally, Rust officials let you know if a wipe will delete your learned blueprints.
Facepunch Studios wants to avoid wiping blueprints as much as they can. However, some updates require this for everything to function correctly. As a result, if BP wipes are essential, there is no way to avoid them.
Additionally, some server admins can set their servers to receive complete BP wipes during every wipe that comes each month. Although this feature is optional, you join a freshly wiped server.
When Do Blueprints Wipe Rust Console Edition?
There is no official schedule for Rust BP wipes. These wipes are not always mandatory and happen pretty rarely.
Most official Rust wipes will not delete your blueprints, regardless of whether you're playing on PC, PS4, and Xbox. However, some major updates may require a blueprint wipe to maintain the game's stability. During this event, all researched blueprints are deleted.
Final Verdict
As you've learned so far, it's very important to be prepared for a Rust console wipe. Thankfully, now you have the official Rust console wipe schedule and all the information on how to prepare. All that's left is to remember this schedule and make sure you start gathering resources as early as you can after a Rust wipe takes place.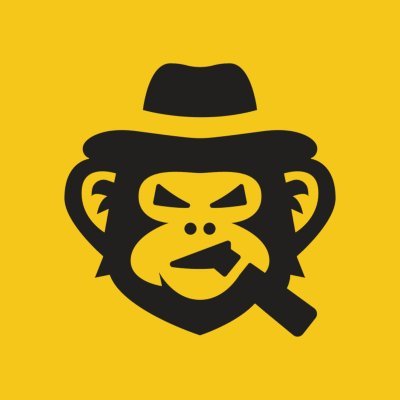 A true gaming enthusiast, especially Counter-Strike: Global Offensive and Rust. At SkinsMonkey, he is involved in creating game guides based on his own experience.