Have you ever asked yourself this question: "Is the Counter-Strike Global offensive down right now?"
If so, you probably want to know the answer to that immediately, right? Well, you can.
All you have to do is learn how to check CSGO server status and you will always be up to date whenever you spot a problem with Counter-Strike Global Offensive.
Having said all that, let's dive in and find out how to check CS GO server status with a few simple steps. After this guide, you'll also know how to fix one of the most reported problems regarding CSGO servers.
Also, if you ever plan to trade CS:GO (CS2) skins, first head over to SkinsMonkey, where you can always get the best deals on any trades!
How to Check CSGO Server Status?
The quickest way to check the server status of Counter-Strike Global Offensive is to use an online tool called Down Detector.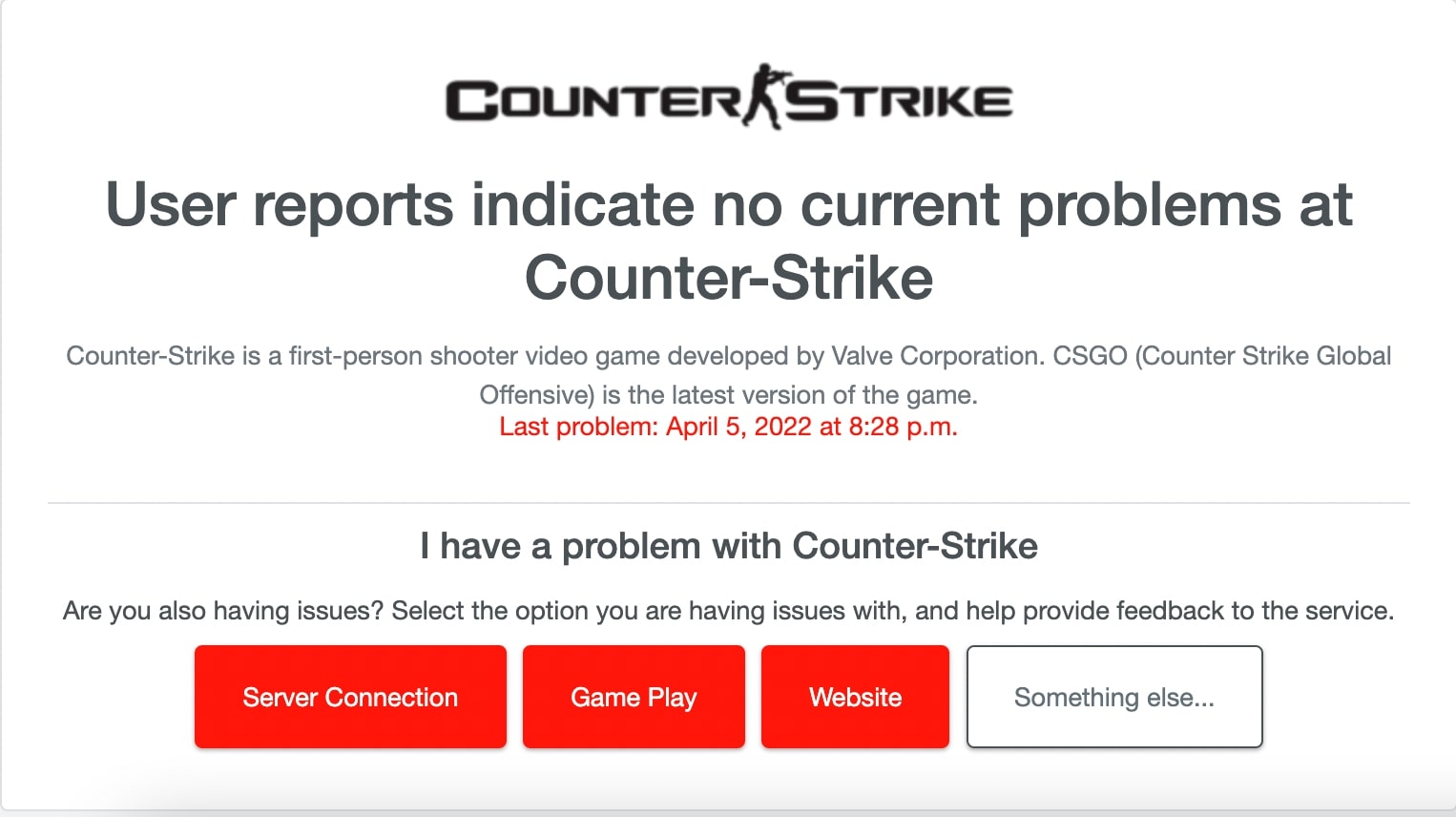 However, there are other ways to do this, as well as one method that Valve corporation itself has offered for all players.
Let's explore each.
Use Down Detector to Check CSGO Server Status
This site displays problems that may have occurred in the past 24 hours. It's always up to date and its simple chart shows when and how the problem occurred.
You can also submit a problem yourself by clicking on the red button that says I have a problem with Counter-Strike. As a result, this is an easy way to find out if there are any problems detected with CSGO either right now or at any time in the past 24 hours.
But still, this doesn't show you what the actual problem is or how to fix it.
Check for Updates
Another reason why CSGO servers may be down is due to updates. If the game is currently updating, or it requires updates before you can play, it may display errors.
These updates can include new game features or it may just be the usual maintenance. Either way, it's always best to have the latest version of Counter-Strike Global Offensive installed on your PC.
Here's how to check and fix the problem.
Open Steam

Go to LIBRARY

Right-click on CSGO

Select Properties

Go to the Updates tab
You can check and install the necessary updates from here. Then, you can check CSGO server status again and see if the problem has been fixed.
Check CSGO Social Media Accounts
Many of the most reported problems with the game will always be listed on their social media channels, even on Steam.
This method is as simple as checking their Tweets. Doing so is one of the quickest and most reliable ways to check CSGO server status.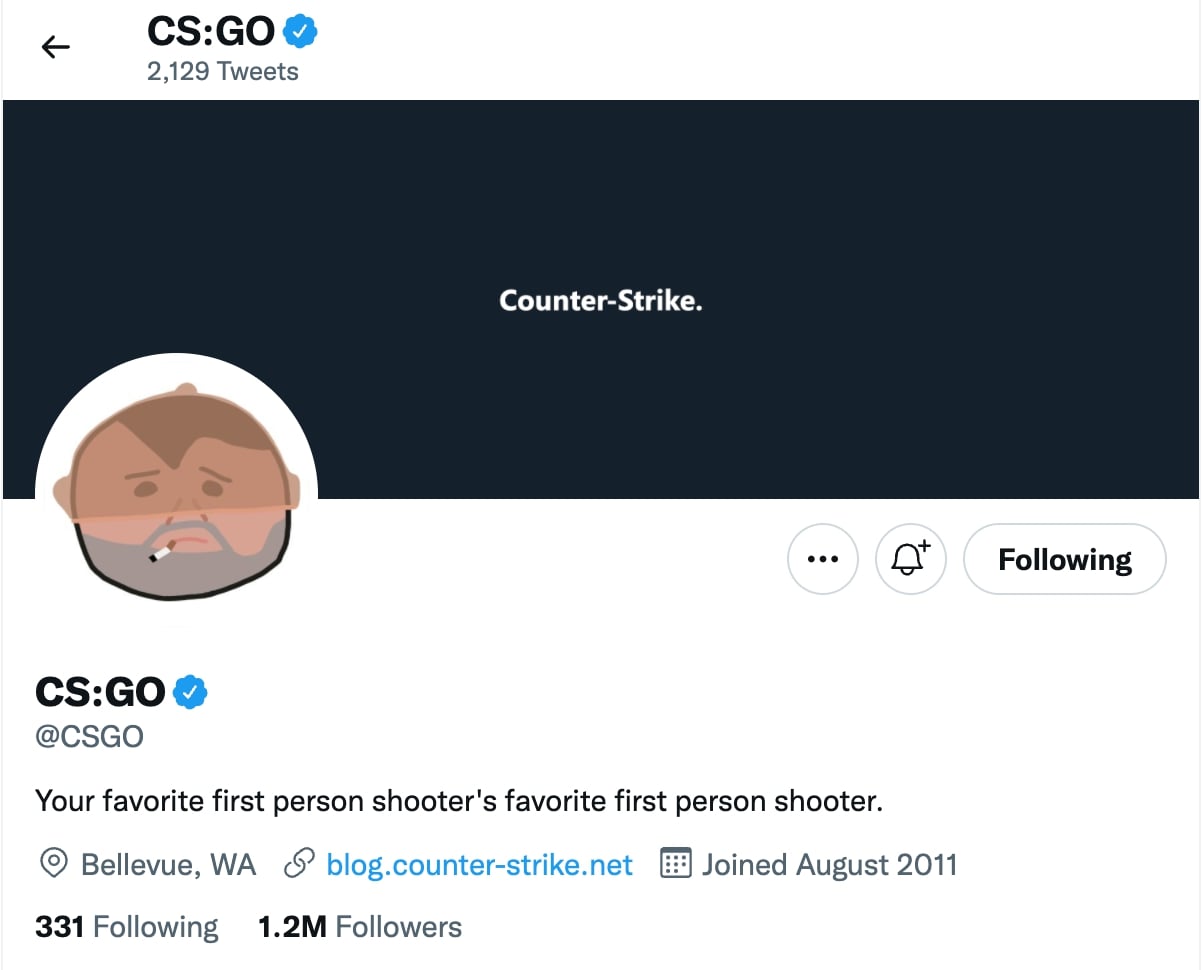 In fact, CSGO will let you know of any server status issues before they even appear if any updates or maintenance is due. They will tell you the exact time it will occur and how long it will last.
If you want to sell CS:GO (CS2) skins with a profit, head over to SkinsMonkey, where you will always get the best prices for your CS:GO items. 
Check Your Internet Connection
A very common problem regarding not being able to connect to CSGO may be as simple as having network issues. But still, a problem is a problem and you can fix this one simply by checking your internet speed and stability.
You can use a site like SpeedTest and check in a few seconds. If your internet is good, then the problem with the Counter-Strike Global Offensive server status has other roots.
How to Check Where are CSGO Servers Down?
In addition to checking your own Counter-Strike server status, you are also able to check which other countries in the world are experiencing the same problem. In other words, you can find a full outage map that has affected the servers of this first-person shooter game.
Simply visit the website IsTheServiceDown and you can find the full outage map for other games as well, not just CSGO. The site also features other reported problems and feedback that may be of use to you and other gamers.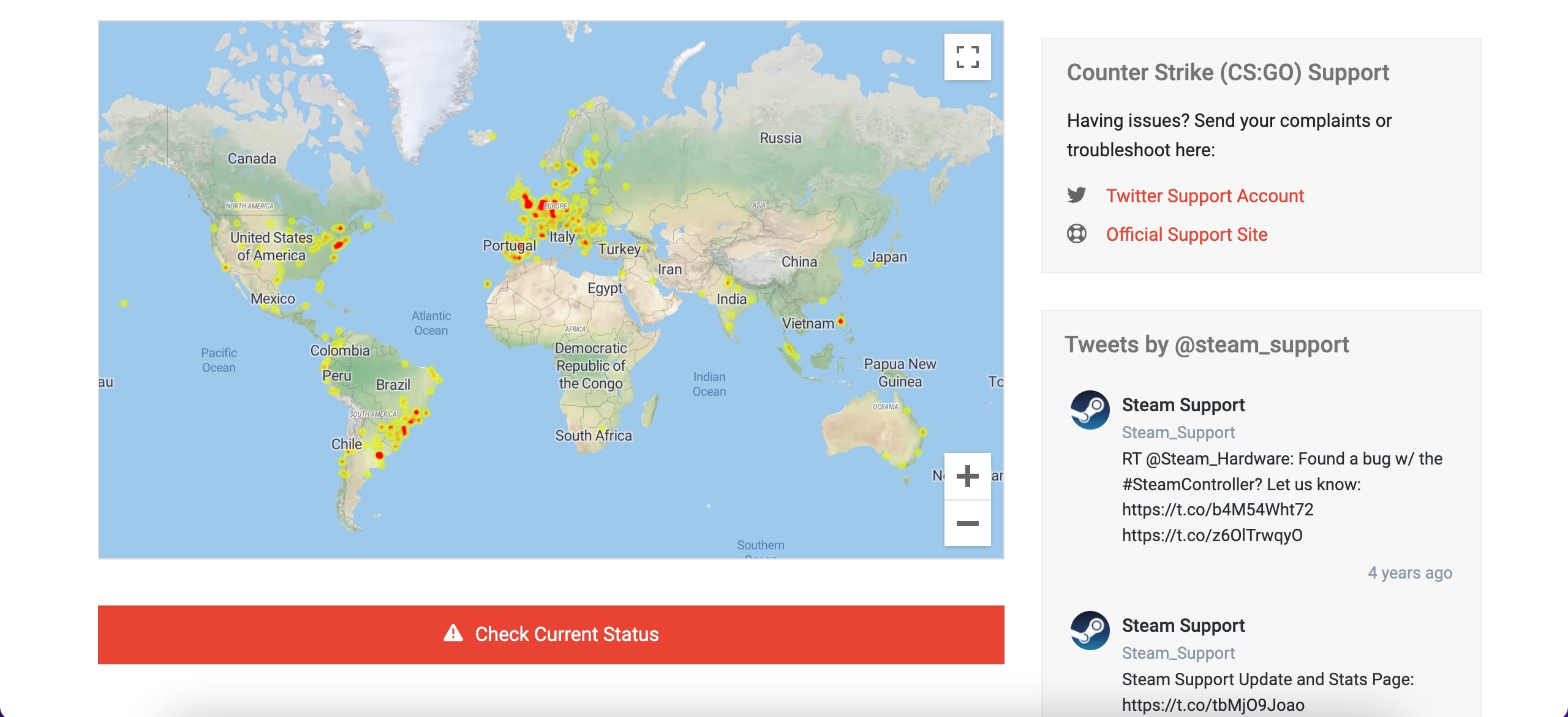 How Long Will CSGO Servers Be Down?
This really depends on what the reason for the CSGO servers going down is. It may be because of:
an outage

the updates

 some bugs and similar technical issues. 
Luckily, you can use the above methods to find out what the reason is.
Once you check CSGO server status using these steps, you can then learn how long it will take for the CSGO servers to go back up. Usually, it's no more than 30 minutes.
Do you want to exapnd your inventory without paying? Check out SkinsMonkey, where you can easily get free CS:GO (CS2) skins!
How to Fix CSGO Servers Down
There are three simple solutions you can use to solve this issue with CSGO servers. However, they can only work if the problem is caused on your side and not by Valve or Steam.
Restart your PC:

It's extremely simple, but it works more often than most would guess. Many players report that this simple action was able to fix CS GO for them.

Reset your network router:

Usually, plenty of reports state that poor network connection was causing CSGO servers to go down. Resetting your router may fix the issue.

Re-install CSGO:

If nothing else works, you can re-install the game and hopefully get it fixed. This method seems to work with plenty of other Steam games as well.

Update your network adapters:

Use a tool called Driver Booster to automatically scan and update your network drivers. Chances are extremely high that this will fix the issue if the cause is an unstable or slow connection.
Conclusion
At the end of the day, if the problem is caused by Counter-Strike Global Offensive, Valve, or Steam there's not much you can do about it.
All you can do is report the problem, check the status of their servers, and see what the current problems are. Then, simply let them handle the issue.
However, as you've seen here, Counter-Strike can also experience problems if you have a bad internet connection, updates that are overdue, or similar issues. In this case, you should find a way or use the help of a service to solve the problem for you.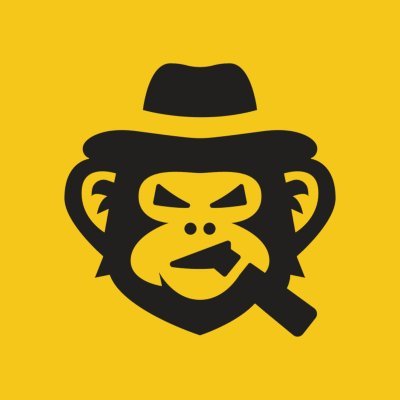 A true gaming enthusiast, especially Counter-Strike: Global Offensive and Rust. At SkinsMonkey, he is involved in creating game guides based on his own experience.