In general, Memes as a phenomenon are one of the funniest inventions of the 21st century. Niched memes, such as CSGO memes, hit even more if you're shooter's fan and player. If you belong to the Counter-Strike: Global Offensive community, there is no chance you won't love CSGO memes.
Because of this, we're about to make your day even better by showing you some funny CSGO memes. We'll also reveal the best places to find more of them. If you're ready, start reading below!
The Best 5 CSGO Knife Memes
We all know memes about CSGO can be funny, but some of them can hit so hard that you can't stop thinking about them. Let's review the top 5 CSGO knife memes, which are currently on everyone's mind.
5. Is It Worth Buying CSGO Knives?
This CSGO meme explains something all of us, as CSGO players are always thinking – is it worth buying expensive knives in CSGO? Thankfully, the former president of the United States finally reveals the answer. We can now stop doubting the prices of all CSGO knives.
Complete Easy Tasks and Win Free CS:GO Skins – Daily, Weekly, and Monthly! TOP Skin Rewards Worth Even $1.000. Check The Prize Pool Now!
4. CSGO Trading Triggers
If you've never traded or sold CSGO items, you might not feel the pain of this meme. Still, it clearly explains how easy it is for many players to get triggered and throw a fit every time a user asks for more money for their item.
Aside from toxic teammates in CSGO, this is one of the most common triggers in the game. It's also one of the best CSGO skin memes around.
3. What's Your CSGO Rank?
Alright, this might not be a knife meme, but it's one of the best CSGO rank memes you'll ever find. It's so simple yet gets funnier every time you watch it. Then again, it's probably only funny if you're a high rank.
2. CSGO Knives Are Really Expensive
Try not to laugh too hard when you find out there are actual $10 real-life butterfly knives, while you're forced to buy them for hundreds of dollars in CSGO. However, it's important to note that some real-life butterfly knives also cost up to $1000 and sometimes more.
Still, it's a funny meme.
1. Butterfly Knives Are Cool
Let's forget how cool this looks for a while and look at the meme's caption. There's no way a real CSGO player can deny this. What's even funnier is that most of us only spend lots of money on Butterfly knives to do this at the start of each round.
Where to Find CSGO Memes
Esport
?
Even though the Internet is full of memes, not all of them are good enough to waste your time. What you should do, is only follow a few channels and people that post the best CSGO memes.
Here's a list just like that.
Twitter
First, let's start with a few Twitter members who work hard to bring the funniest CS GO memes possible.
Prince of Mirage
This Twitter person might not be the most popular but his CS:GO memes are always on point. His name is Fabian Wagner. He comes from Saudi Arabia. If you like CSGO and memes, you won't regret following him on Twitter.
CSGO History
This one is a much bigger Twitter presence than the previous member. You won't find every single post to be a CSGO meme, but there's plenty to see and look to forward. In addition to memes, you can also find CS GO giveaways, news, and similar content here.
Reddit
Reddit is one of the best places to find all sorts of memes, especially the funniest CSGO Russian memes, CSGO silver memes, and tons more.
The following subreddits are where you'll want to be:
Twitch
The first thing so many of us associate Twitch with is live gaming content. There are many hours of  videos on Twitch, which is why funny memes are bound to happen.
With this in mind, here are some of the funniest CSGO Twitch streamers that are full of funny CSGO memes:
You can also go to TwitchQuotes and look for CSGO copypastas. These are copied segments of CSGO Twitch chat memes. 
Valorant
vs
CSGO
Memes
It's no secret that there has been some heat online between hardcore CSGO players and Valorant players. And plenty of funny CSGO vs Valorant memes has been created to keep the fun going.
Here's a list of some that you'll enjoy:
Final Words: Why Memes CS:GO Are Epic?
Any community constantly growing and already has a massive fan base is bound to dive into the meme world. CS GO Memes are highly creative and designed to spark the imagination, making the content funnier.
When it comes to CSGO memes, there are many game aspects that most of us can relate to, which is what makes everything 10x funnier.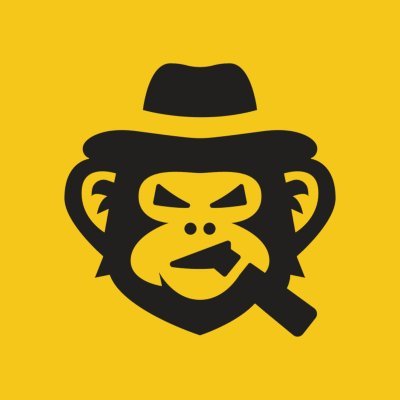 A true gaming enthusiast, especially Counter-Strike: Global Offensive and Rust. At SkinsMonkey, he is involved in creating game guides based on his own experience.