Back in the day, information surrounding Steam sales was always kept secret. Yet somehow managed to make it to the ear of the public right before a specific Steam sale began.
Nowadays, things are vastly different and Valve usually publicly shares information about steam sale dates. But many users continue to type in the search console one single question – when is the next steam sale.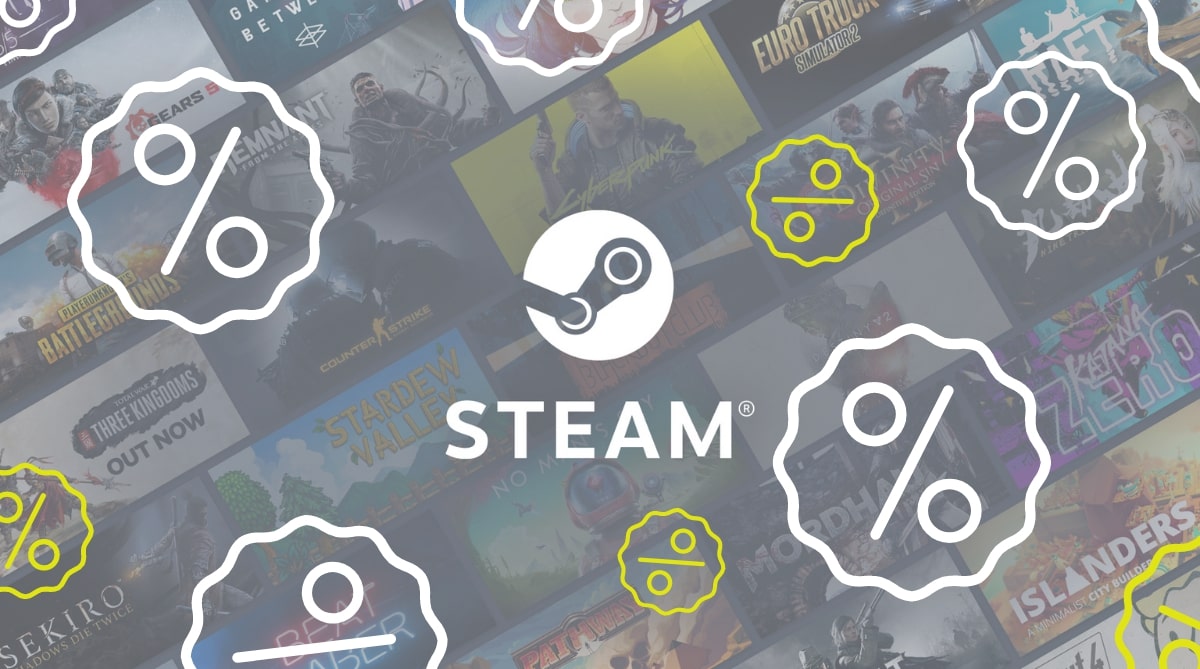 This kind of approach benefits all parties involved. For example, it allows players to prepare in advance. And get their favorite PC games at a discounted price. In turn, game developers and Valve put to sell more Steam games and directly profit from the endeavor.
Knowing all this, let's take a closer look at Steam sales in general and next steam sale dates, in particular. We will provide historic excursions to the sales made on Steam. Read this guide until the end to uncover the unknown facts about sales. And understand how to benefit from Steam sale dates.
New Steam New Rules – What Do You Need To Know
In February 2022, Steam decided to change the rules of Steam sales.
It introduced new Steam Sale policies in an effort to provide gamers more opportunities to buy their favorite video game at a discount price, as well as make things a little easier for developers.
New Steam Sales Rules:
You can run a launch discount. But once your launch discount ends, you cannot run any other discounts for 28 days.

It is not possible to discount your product for 28 days following a price increase in any currency.

Discounts cannot be run within 28 days of your prior discount, with the exception of Steam-wide seasonal events.

Discounts for seasonal sale events cannot be run within 28 days of releasing your title, within 28 days from when your launch discount ends, or within 28 days of a price increase in any currency.

You may not change your price while a promotion is live now or scheduled for the future.

It is not possible to discount a product by more than 90% or less than 10%.

Custom discounts cannot last longer than two weeks or run for shorter than 1 day.
All Steam Sales 2022
When it comes to some of the biggest Steam sale dates, there are a few of them out there that you should keep an eye out for. So here is what we know about some of the upcoming sales on Steam.
1. Steam Next Fest Sale – This particular Steam sale begins on February 21st and lasts for a week until February 28th. It mostly focuses on new upcoming video game releases that feature playable demos.
2. Steam Next Fest Sale – This is pretty much the exact sale as our previous entry on the list. However, this one takes place in June. The exact dates are currently unknown. It could be out to the summer sales' round.
3. Steam Summer Sales – This is one of the biggest Steam sales and it is scheduled to begin on June 23 and last until July 7.
4. Steam Winter Sale – Another huge Steam sale, comparable to the Steam midsummer extravaganza. Upcoming winter sale dates 2022 are currently unknown. Luckly, the event usually begins in mid/late December. And we can say this with confidence.
5. Steam Autumn Sale – We don't know the exact date for this one either. However, it usually occurs around the US Thanksgiving weekend.
Upcoming Steam Sales and Themed Events
Along with the major Steam Sales such as the Steam Autumn sale and Steam Halloween sale, Valve has announced a multitude of themed events. These sales will be taking place over the course of 2022. So below there are a few that have already been announced:
Remote Play Together

: This event focused on showcasing video games that revolved around cooperation and featured either an online, split-screen, or shared-screen gaming mode. Every game that supports Remote Play Together was eligible to participate in this event that lasted from February 28 to March 7.

JRPG

: This was an event that focused on showcasing JRPG titles and lasted from March 14 to March 21.

SimFest – Hobby Edition:

This event took place between March 28 and April 4 and focused on showcasing video games that simulated different jobs, hobbies, or careers.

Die-a-lot:

This event mostly showcased Souls-like games, Metroidvanias, and a plethora of Roguelikes and Roguelites. It is scheduled to take place beginning on May 2 and ending on May 9.

Racing:

Scheduled to take place between May 23 and May 30, the event will be focused on titles that involve racing vehicles, regardless of whether they drive on land, float on water or fly in the air.

Survival

: This event will be showcasing survival-oriented releases and will be taking place between July 18 and July 25.
It is worth noting that these are not all of the themed sale events that will be held in 2022. Valve has stated that they will be hosting many more similar events to emphasize interesting games and popular video game genres.
When Is The Next Steam Sale?
If you are a huge fan of video games and you use Steam on a daily basis, then you are probably wondering when the next Steam sale is.
Check out what are the best M4A4 skins in CSGO and discover how to get them discounted. 
The next big Steam Sale is going to be the Steam Summer Sale 2022. Steam Summer Sale dates last from June 23 to July 7 2022. It means you will only have a couple of weeks to snatch up your favorite titles.
Following the policy change, Steam has also announced numerous themed sales scheduled throughout 2022. Some of these have already taken place in February and March. Thanks to the fact that it is just the beginning of April there are a few more upcoming themed Steam sales just around the corner.
Here is the list of Steam sale dates that we know so far:
February 28 – March 7, 2022:

Remote Play Together

March 14 – March 21, 2022:

JRPGs

March 28 – April 4, 2022:

SimFest – Hobby Edition (for job simulators)

May 2 – May 9, 2022:

Die-a-lot (for Roguelikes/lites and Soulslikes)

May 23 – May 30, 2022:

Racing games

July 12 – July 25, 2022:

Survival games
When Do Steam Sales Happen in 2022?
The biggest Steam sales almost always occur at specific points in time during a year. The majority of these sales begin at 6 pm BST/1 pm EDT/10 am PDT on the third or fourth Thursday of the dedicated month.
All You Need to Know About Steam Guard  in 2022. Open this guide now!
However, there are a few exceptions to this rule such as the Autumn Sale and Black Friday sales. These themed sales have begun on Wednesdays in the past. Since these major events take place at a specific time, they are relatively simple to anticipate.
Below you will find a list of last year's major Steam sales. Thus you can at least get a general idea of when they will occur.
Steam Lunar New Year Sale 2021:

February 11th – February 15th, 2021

Steam Golden Week Sale 2021:

April 29th – May 6th, 2021

Steam Spring Sale 2021:

May 27th – 31st, 2021

Steam Summer Sale 2021:

June 24th – July 8th, 2021

Steam Halloween Sale 2021:

October 28th – November 1st, 2021

Steam Black Friday/Autumn Sale 2021:

November 24th – December 1st, 2021

Steam Winter Sale 2021:

December 22nd – January 5th, 2021
How Long Do Steam Sales Last?
Steam sales can last a different amount of time depending on what type of sale they are. Major Steam sales such as the Summer sale or the Steam Winter sale usually last around two weeks.
Other Steam sales such as the Lunar New Year sale or Black Friday sale typically last around one week.
Additionally, there are sales events that only last a couple of days such as the weekend sales of titles made by a certain developer, or other themed sales. There are even sales that last only twenty-four hours called the daily deals.
Does Steam Have A Sale On Easter?
Throughout its existence, Steam has never had an official Easter Sale event for that specific holiday.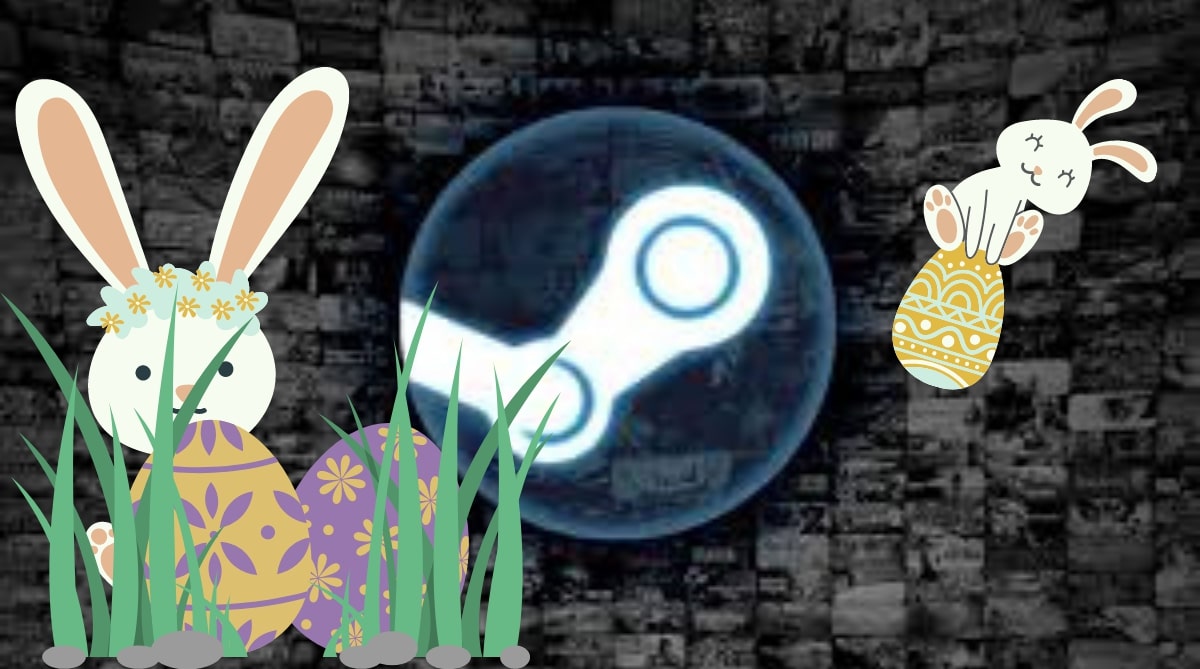 However, if you log into your Steam account during the Easter holidays, you are likely to stumble upon some sort of a sale that is not specifically connected to the holiday. What kind of sale that may be and whether you will find something that you like during it is any man's guess. Best of luck!
Summary
This article will focus on providing detailed information on both past and upcoming Steam sales such as sale dates, and kinds of games that one can expect to find during them. You can also read about various types of themed sales events. In addition, the article will also provide information on the new Steam sale rules which Valve implemented in February 2022.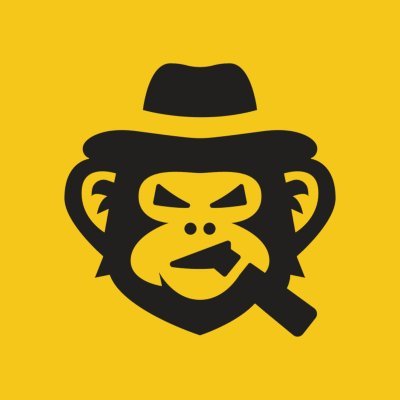 A true gaming enthusiast, especially Counter-Strike: Global Offensive and Rust. At SkinsMonkey, he is involved in creating game guides based on his own experience.