Getting skins is a particular method of stepping up your Rust gaming experience. After all, your character and the things you possess are a method to mimic your personality and preferences in real life.
But not all Rust gamers, particularly newcomers, have an idea of how to choose Rust items. If you like fishing in-game, you might be interested in owning cool fish Rust skins.
TOP 10 Fish Rust Skins 
Before we start with our top 10 Fish Rust skins, do you know how to fish in Rust? Remember to check what is new in our educational guides section of the blog. 
10. Fish Rock
You can apply this after crafting the fish Rust rock skins in-game or at a repair station. It may be used to create a wide range of objects, many of which are incredibly beneficial to the game's participants. 
It also breaks down or sells into one piece of metal. You can buy this skin for around $10.
9. Fish Poncho
You can craft the fish poncho Rust skin when crafting in the game or at a repair station. In case you are interested to buy it, you can also buy it for around $4.
8. Dead Fish MP5
The Dead Fish MP5 Rust skin is another one of my favorite skins. When you create the item in-game, you will have the option to use this skin. 
You can break down the skin into one piece of metal. You can also get the skin for around $9.
This Rust item can protect you from enemies when catching fish, and there is no better way than with your dead MP5 Rust skin!
7. Fish Bow
The fish bow rust skin has to be crafted in-game or at a repair station before you can apply it. Bows are used for hunting and attacking other players in the game.
You can buy Rust Fish Bow skin for up to $3 on the best bot trading platforms (e.g. SkinsMonkey).
6. Fish Gloves
This consmetic in-game gloves are another fantastic skin. Gloves let a player stay protected by significantly lessening weapon sway. The Fish Rust Gloves cost around $2.
5. Fish Shoes
Fish shoes are one of my other favorite skins in the game. Rust Fish Shoes are not only stylish, but also help protect you from damage in the game. Fish Shoes are available right now for around $8 on the market. 
4. Fish Shirt
It is a skin for the object called a burlap shirt. Shirts can also help protect you from the cold and makes you stand out from other players in the game.
You can break down or sell the fish shirt skin into a piece of cloth and expect to pay around $1.
3. Fish Pants
This skin is for the item Burlap Trousers. Similar to shirts, Rust Pants help protect you against the cold and make you look different from other players.
In 2022, you need to pay Rust Fish Pants around $2. Thus, it is an affordable virtual item for most Rust players. 
2. Fish Furnace
The Fish Furnace Rust Skin is also one of my favorite skins. The Fish Furnace skin in Rust costs around $3.
1. Fish Vest
The fish vest rust skin is the final fish skin on my list. You can craft or create the skin at a repair bench in the game. 
If you want to buy the Fish Vest it would cost around $1.
How to Get the Best Rust Skins from Fishing Collection?
The game is well-renowned for its extensive selection of in-game skins, which you can get for free or buy. Some skins range in price from a few cents for typical cosmetics to upwards of $500 for more uncommon ones.
The following are some methods for getting RUST skins:
Buying Skins from the Automated

bot trading site

Skin Crates

Trading Skins with Another Player

Taking part

in Rust Twitch Drops

Participating in

Giveaways
Why are Rust Skins from the Fishing Collection Worth Buying in 2022?
Skins are a way of making you unique and setting you apart from the rest of the world. In some cases, skins make a difference in the gameplay mechanics. Usually, the more expensive the Rust skin, the fewer people have it, which makes you feel even more special.
Whether you are a serious or casual gamer, if your goal is to look different and more unique than the rest of the world, it is worth investing in these skins. 
If you combine Rust skins for fishing from our list with a fish trap Rust, you will catch tons of sealife.
Check How To Get Free Rust Skins!
Final Verdict 
It was our list of the top 10 best Fish Rust Skins! If you're looking for some new skins, you can find them in the item store, Steam Community market, and the best bot trading site. Or even customize your own in the workshop on Rust!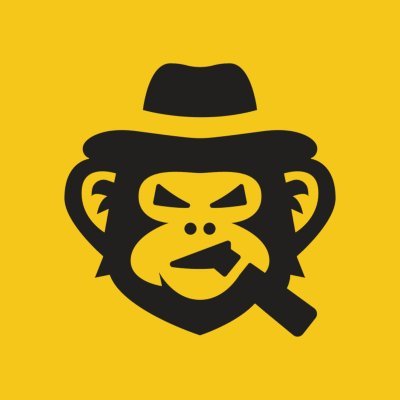 A true gaming enthusiast, especially Counter-Strike: Global Offensive and Rust. At SkinsMonkey, he is involved in creating game guides based on his own experience.