Counter Strike: Global Offensive Collections are full of incredible skins that are perfect for boosting your in-game status and upgrading your inventory. If you've been browsing the Steam Community Market recently in search of new items, then this article is perfect for you. We've compiled an impressive list of the best skin collections to save you hours of searching. Instead, you can just have a quick read through our compilation and then head straight to SkinsMonkey.com to get all the best items on our list! Without further ado, let's not waste any time and get started.
What Are CS:GO Cosmetic Skins?
In case any of you are extremely new to the world of Counter Strike, we'd like to briefly explain the idea of cosmetic items.
Cosmetic skins are items that have been created for the purpose of changing the external appearance of in-game objects. Thanks to them, players can add a personal touch to things such as guns, gloves or knives. This allows them to set themselves apart from others in the game. Skins come in a variety of designs and colors, thus everyone is able to find the perfect one for themselves. Note, however, that they offer purely COSMETIC functions and do not affect the properties of the item in any way. This means that the combat features of your weapon remain unchanged, regardless of which skin it is in.
What Are CS:GO Collections?
CS:GO collections are basically sets of skins that are released to the game at the same time. Often items in a given collection have some sort of common denominator, such as names that refer to one particular thing, or designs that follow some sort of theme. There are also times when the items within a collection have no connection to each other.
Collections are often released in relation to an important event in the Counter Strike community (such as the upcoming Majors) or as an extension of an existing CSGO map.
The Best Skin Collections in CS:GO
Now that we have the basics down, let's talk about the best skin collections available in CS GO. These 5 consist of the best skins in the game, so be sure to look for them on SkinsMonkey.com once you've read this article!
The Italy Collection
The Italy Collection was added to CSGO in November 2013 as an addition to the iconic Hostage rescue map, which has appeared in every Counter-Strike game to date. Its action takes place in a beautiful Italian-themed town, presumably located somewhere around South Tyrol. Skins from the Italy collection impress with their simplicity and minimalism, which makes them an ideal choice for any enthusiast of the classics. Unfortunately, due to their immense popularity, some skins from the Italy collection are difficult to find in good condition. If you manage to get one though, you will be praised by every CS:GO player!
Best Skins From the Italy Collection:
Glock-18 || Candy Apple
AWP || Pit Viper
XM1014 || Cali Camo
M4A1-S || Boreal Forest
The Gods and Monsters Collection
This one needs no introduction (but we'll do one anyway). The Gods and Monsters Collection first hit CSGO in May 2015 as part of the Operation Bloodhound update. It consists of 14 skins, each of which is somehow related to Greek mythology. The patterns featured in this collection are among the most unique and eye-catching skins in all of Counter-Strike. Whether you're looking for an M4A4 depicting the battle between Pisces and Poseidon or an AWP with the head of Medusa, Gods and Monsters has you covered.
Best Skins From the Gods and Monsters Collection:
If you'd like to read a more in-depth review of the Gods and Monsters collection, check out this article, where we explain everything in great detail.
The Rising Sun Collection
The Rising Sun Collection was first launched in May of 2015 and ever since then, it has been a fan favorite. Released as part of The Hunter and the Hunted update, this set of skins consists of 16 high-quality items, featuring unique patterns and color schemes. Their designs, as well as names, take great inspiration from Japanese culture and are meant to remind you of the Land of the Rising Sun. Some of them depict bamboo trees, manga-like characters, and traditional patterns. In addition, the collection offers a huge variety of price points, meaning that every player is able to find something for themselves, no matter the size of their budget.
Best Skins From the Rising Sun Collection:
Tec-9 || Bamboo Forest
Five-SeveN || Neon Kimono
The St. Marc Collection
This particular collection is known to virtually any CS:GO player out there. It first appeared in the game in 2019 with the Operation Shattered Web update, and was inspired by the Demolition and Arms Race map of the same name. The location is a port city, presumably somewhere deep in the Caribbean. The St.Marc Collection was designed to complement its exotic vibe, which is why most of the 18 skins included depict some sort of floral pattern. Players can choose from a variety of prints, such as banana and bamboo leaves or palm trees. So if you're a nature enthusiast, but also love kicking ass, this is the ultimate collection for you.
Best Skins From the St. Marc Collection:
MP9 || Wild Lily
MP7 || Teal Blossom
The Ancient Collection
The Ancient Collection was released in December 2020 as part of the Operation Broken Fang update. The skins included come in a variety of designs and colors, ranging from tiger print to pure gold. You get the very basic ones, like the P2000 Panther Camo, and the flashy and colorful ones, like the M4A1-S Welcome to the Jungle. What makes this compilation of items particularly interesting is the fact that it also includes some of the most expensive skins in the entire game. For example, the AK-47 Panthera onca alone can be worth hundreds of dollars on the community market.
Best Skins From the Ancient Collection:
AK-47 || Panthera onca
M4A1-S || Welcome to The Jungle
MAC-10 || Gold Brick
P90 || Run and Hide
Conclusions
Counter Strike: Global Offensive is full of incredible skin collections, and these 5 are just a small representation of what's out there. Whether you enjoy Greek mythology or Japan-themed designs, you'll find what you're looking for in the game. If you're looking to upgrade your gear, check out our article, then head straight to SkinsMonkey.com to explore all the best collections in CS:GO.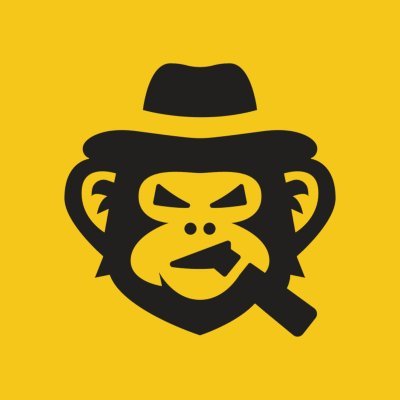 A true gaming enthusiast, especially Counter-Strike: Global Offensive and Rust. At SkinsMonkey, he is involved in creating game guides based on his own experience.