Buying and selling CSGO skins can be a profitable endeavor if you know how to carry it out. The average csgo player sticks to the steam market for their trading, however, if you're looking to buy quality CSGO skins, there is a better method.
If you want to easily buy your favorite CSGO skins for a cheaper price, you will have to do it another way. In this short guide, you will learn how to buy csgo skins by using your PayPal account.
Why use paypal to buy CSGO skins?
Valve offers Steam users a safe and convenient way to sell and buy CSGO skins through their marketplace. You only need the steamguard enabled and you can start trading items from your steam inventory.
This might seem pretty easy, but there is one, big catch to this situation. Selling in-game items on the Steam market doesn't provide you with money directly. There are ways to circumvent this, but they involve complicated processes, such as using the funds from trading to buy game keys, which you later sell to other players for real money. This takes away the convenience of using steam market directly, so if you want to sell CSGO skins and make money on them, you will have to use third party marketplaces. That is why many players decide to sell their CSGO skins through other channels.
So why use paypal in the entire process? Paypal is one of the largest payment processors in the world, leading the market on online purchases for many years. It is a safe and easy way to store or receive funds, which you can later use for online purchases.
If you want to buy your favourite CSGO skins for paypal money, you will first need to find an appropriate website. Not all skin trading sites accept paypal. Luckily, if you want to sell CSGO skins for paypal funds, you can use SkinsMonkey.
How To Buy CSGO Skins With Paypal Funds With SkinsMonkey
SkinsMonkey is one of the leading trade bots for Counter Strike: Global Offensive. It offers it's users quick and reliable access to some of the best CSGO skins for low prices. By using SkinsMonkey you can easily get the CSGO skin that you want the most. To do this, simply follow the four steps below:
Log-in to SkinsMonkey using your Steam account
Use your Paypal funds to purchase a gift card (this step is necessary in order to buy skins with paypal as the payment method)
Charge your SkinsMonkey account with the gift card funds
Add the skins you want to the cart and finalize the purchase using your account funds
With this quick and easy method, you can expand your skins collection, as well as purchase items for other games such as Team Fortress II or Rust. As soon as you finish the purchase, your items should be traded to you and ready to be equipped in the game.
Where to buy SkinsMonkey gift cards?
Using gift cards to charge your SkinsMonkey account is necessary if you want to purchase csgo skins with your PayPal funds. The best and easiest way to do this is to use Kinguin.
Kinguin is a safe and reliable way to sell and buy game keys for Steam and other gaming platforms. However, Kinguin also offers a wide selection of different gift cards, which you can use to make purchases on a variety of skins marketplaces. The website also offers SkinsMonkey gift cards. Currently, you can purchase gift cards to charge your account with:
Is It Worth It To Buy CSGO Skins For Paypal Funds?
If you want to ger the best deals on SkinsMonkey with your Paypal funds, you will have to use the method with gift cards. It is well worth it however, as you can use the skin price bonus for new users, as well as other great deals. If you want to buy CSGO skins for Paypal, SkinsMonkey is your best choice.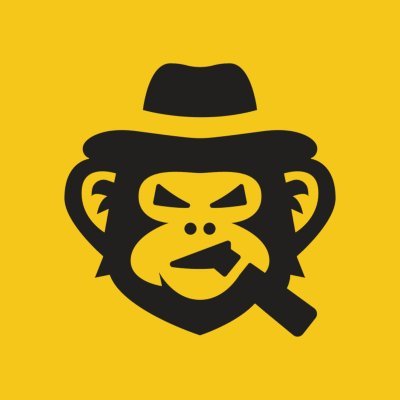 A true gaming enthusiast, especially Counter-Strike: Global Offensive and Rust. At SkinsMonkey, he is involved in creating game guides based on his own experience.