The Rust sleeping bag is an essential item to survive in-game because it gives you a respawn point. The respawn point can be used by the one who placed it or assigned it to other players. Like most items in Rust, you will need to craft the Rust sleeping bags yourself. Now, how to make a sleeping bag in Rust is a common question, and the simple answer is by gathering 30 cloth in Rust. You can get Rust cloth killing and skinning animals or from the Hemp fibre plants.
Like every other item in the game, Rust sleeping bag skins are also available and are something you shouldn't miss out on. If you want to know all about sleeping bag Rust skins and how you get them – keep reading!
What Does a Sleeping Bag Do in Rust?
As we all know, you start a Rust game by waking up at one of the beaches on Rust island, and every time you die, you will get a random spawn point on one of the beaches.
To avoid getting respawned somewhere random, you can use a Rust sleeping bag to mark your respawn point wherever you want. If you place sleeping bags at your camp, no matter how you die, by another player, animal, or NPC, you can choose to wake up again at the point where you placed your sleeping bags.
Another great feature of sleeping bags is that they can be assigned to friends. All you have to do is get near them and hold the E button. A new menu will pop up, giving you the option to Give it to a Friend. It's important to note that once you have assigned the sleeping bag to a friend, you no longer own it.
Rust sleeping bag allows coming together in one spot on the map. Also, remember that once you use the sleeping bag, there will be a 300-second cooldown.
As cool as a sleeping bag is, there's also the Rust bed. A Rust bed vs. sleeping bag is another debate in the Rust Community. The main advantage of beds over sleeping bags is that when you respawn using a sleeping bag, all other bags in a 100-meter radius will go on cooldown. It isn't a problem for some because they don't want to get the extra materials needed to make a bed. Either way, you can get a spawn point wherever you need with both items.
TOP 5 Rust Skins for Sleeping Bag 
The skins in Rust are the best way to customize your gear, which is why you cannot pass up on getting sleeping bag skins. All those items helps to make your camp a little more vibrant. Each skin comes with its price. There are plenty of Rust skins to choose from in the market.
We have made a list of what we thought were the best sleeping bag skins Rust has made available. Let's check them out and also see what they cost:
5. Pixel Sleeping Bag
If you're a fan of Minecraft, then you can't miss out on this skin! The Pixel skin is one of the cheaper Rust sleeping bag skins you can get. With the skin, you can see a pixelated part of a map, showing mountains, a river, and lava streams.
The effect stands out in-game, and you can purchase this skin from the SkinsMonkey site for around $4.22.
4. Golden Drake
Another quite catchy skin that will certainly catch your eye is the Golden Drake skin. A massive roaring golden dragon is shown on the bag, looking like he is ready for battle.
The Golden Drake will cost a bit more than the Pixel skin, and you can get it on SkinsMonkey at around $7.09.
3. Jungle Camo
Now we are heading to the more expensive side of Rust sleeping bag skins. This skin is named Jungle Camo. It can blend in with the outside surroundings, sporting dark green, light green, and a touch of yellow colors.
This skin is pricier and comes at about $45.28 on the SkinsMonkey trading bot site.
2. Freshly Dug Grave
It is a cosmetic item worth your attention because it was a limited edition Halloween skin in 2015. If you Rust buy sleeping bag skins, you've probably heard about this skin because of its unique design. This skin gives your sleeping bag the look of a freshly dug grave, with a rose on top, a tombstone, and one arm sticking out of the grave.
How cool is this for a respawn point? This skin will cost you around $340 because it is so rare.
1. Freedom Sleeping Bag
Our last pick might not be as expensive or rare, but we think it looks just cool. For all freedom lovers, this sleeping bag skin, when equipped, shows the Anarchy symbol, with three skulls beneath it and graffiti signs.
The Anarchy sign's vibrant pink color makes the skin stand out. You can get a hold of the skin on SkinsMonkey for around $2.32
Ways to Get The Best Skins for Rust Sleeping Bag
You can get your hands on free rust skins by playing the game and waiting for a random drop. There are no rules or estimates for when a random item may fall into your inventory. On the other hand, they require you to play a lot.
The Steam market and tons of online skin trading and selling websites are also available. SkinsMonkey is one of the more popular sites, giving you the best deals on most Rust skins.
Final Verdict
All in all, like most items in-game, Rust sleeping bag skins are a cosmetic that will enrich your camo site. You can go for many options, and they aren't as expensive as other types of skins. But one thing is for sure – you cannot miss out on customizing your items, and SkinsMonkey has your back for the best deals!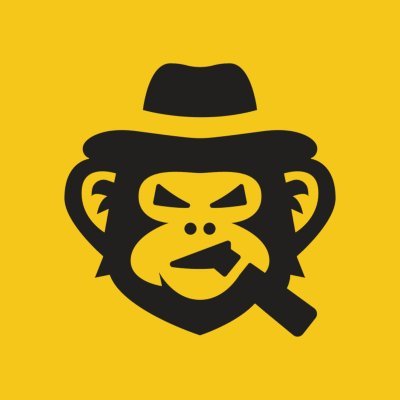 A true gaming enthusiast, especially Counter-Strike: Global Offensive and Rust. At SkinsMonkey, he is involved in creating game guides based on his own experience.