We've seen plenty of exciting and unique items in Rust. Despite its appearance, some of you already know that the Hoodie Rust item is not there only to make you look cool. This item serves an important purpose – shielding you from all sorts of dangers.
On the other hand, Hoodie Rust skins are there to spice up your image and increase your popularity in-game. As a result, we will reveal the five best Rust Hoodie skins on the Steam Market.
Is Hoodie Good in Rust?
Yes, the Hoodie is an excellent item to have in Rust. It is decent in terms of protection. However, it's not cheap to craft this item.
To make your Hoodie in Rust, you will need the following resources:
Keep in mind, that the Rust blueprints for the Hoodie and the Sewing Kit require Level 2 and Level 3 Workbenches.
Once you've crafted your Hoodie item, you can put it on and enjoy the following benefits:
8% protection from 

Cold Exposure

5% protection from 

Radiation Exposure

6% protection from 

Bite

15% protection from 

Melee Weapons

20%protection from 

Projectiles
[TOP 5 List] Are you curious about the most expensive skins in Rust?
TOP 5 Hoodie Skins in Rust Hoodie Skins
The Hoodie Rust item provides plenty of protection. It offers the highest projectile protection out of all the under-armour items in the game. In addition, the Hoodie shields you from the cold, melee weapons, bites, and radiation.
Considering how essential this item is in Rust, more and more players are trying to obtain the best Rust Hoodie skins. If you can't afford the best Hoodie skins, you can always throw in a couple of your other Rust skins. And trade them for a unique Rust Hoodie skin on our platform.
Ultimate All Rust Monuments Guide: Airfield, Military Tunnels, and Many Others!
But don't waste your time and worries on Steam. You can trade or buy new skins in a fraction of that time if you use the SkinsMonkey automated trading bot. The fees are also lower than on your platforms. And your inventory is protected.
You have nothing to lose and a lot to gain!
Price: $5.50
The Training Hoodie is a black skin that's very popular. It resembles the Adidas training hoodies when you look at it from further away. Let's hope you like Adidas more than any other sports brand.
Price: $22
The No Mercy Hoodie is one of the more unique ones in Rust. It's also a bit more expensive. However, it's all worth it when you look at its high-quality design! It's safe to say that this is one of the most promising hoodie designs in the game.
3. Bombing Hoodie
Price: $6
The Bombing Hoodie is a Rust colored hoodie that features a wide variety of different colors and shapes. It's a skin that will make you easily recognizable in-game. Keep in mind, that this can be both good and bad things depending on whether you have more friends or enemies in the game.
2. Northern Forester Hoodie
Price: $4.33
If you like to live in the snowy mountains when you play Rust, then the Northern Forester Hoodie is just for you. It looks warm, cosy, and like you'll never experience another cold night again.
1. Cow Moo Flage Hoodie
Price: $14
If you want a break from being serious and have a few laughs with your friends, this is the skin for you. It makes you look like half of a cow. Best of all, there's a pair of pants available that match this skin perfectly.
How To Get Rust Hoodie Skin for Free in 2022?
Here are a couple of excellent ways to get a Rust Hoodie skin for free:
First off, you can launch Rust and start playing. It will offer random drops containing various Rust skins. You may need to play a few hours before you make a successful drop. Luckily, then your chances will increase as you play.
Another free method to get Rust Hoodie skins is to trade your old ones. All you have to do is:
to launch the SkinsMonkey automated trading bot

to insert some of your Rust skins you don't want

and to instantly trade them for a new and unique items.
Rust Twitch Drops are also an excellent way where you don't spend any money on skins. Instead, you trade your time. You watch some streams that have enabled Twitch drops and wait for random skin drops to be granted to you.
Lastly, you can join popular Rust Discord servers. Many of them often have skin giveaways. You can also meet friends who can give you free Rust skins they don't need.
Final Verdict
The Rust community is a vast one that keeps growing. It's never too late to get a new skin or sell your old ones. When it comes to Rust Hoodies, you should own one or two of the most popular ones. You never know when they might go up in price. Until then, you can enjoy their stunning designs in-game.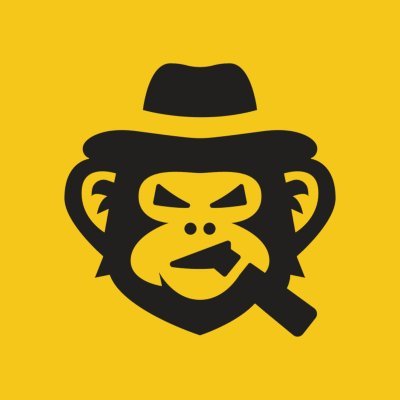 A true gaming enthusiast, especially Counter-Strike: Global Offensive and Rust. At SkinsMonkey, he is involved in creating game guides based on his own experience.