CSGO skin trading is nowadays quite a big business. Many different CSGO players are willing to trade skins, either for other items or real money. CSGO skins come in all kinds of shapes, sized, and prizes. Some are worth only a couple of cents, while the most expensive skins like Dragon Lore or Wild Lotus can be worth a small fortune. Valuable skins can be an expensive commodity, and knowing how to trade skins is essential if you want to make money.
Although it might seem like CSGO trading is an easy thing that anyone with a Steam account can do, if you don't know what you're doing you won't be getting the most money that you can out of selling skins. Here are the most common CSGO trading mistakes that players make.
Logging In Through Unsecured Websites
Since many Factory New skins can be easily worth a small fortune, there are many malicious scammers online looking to part you with your CSGO inventory. The problem in dealing with scammers like these is that Valve can't do a lot to help you and retrieve your inventory. Hackers who steal your data simply log in to your account and trade skins instantly, from your inventory to theirs.
This method is known as the Steam web api scam and has been generally very successful in stealing CSGO skins from other players. The good news is that this scam can be easily avoided, by simply paying attention to the website you're using to log in. The Steam api key in the corner of your browser will tell you that you are using a legit website and not a phishing scam.
In addition, Valve introduced many different measures that players can take to protect their Steam account against attackers. Steam guard will add an extra level of security to your Steam account, that will protect you against illicit attacks.
Not Enabling Steam Trade
It's very common that players who want to start trading often encounter issues even before their first trade. Over the years Valve has introduced a number of measures to protect the CSGO trading economy from bots and smurf accounts which could drown the market in cheap items. In order to use any CSGO trading site or trading bot you will first have to enable trading for your Steam account and get your Steam trade url.
If you have trouble accessing Steam trading and have a suspicion that this might be because you haven't enabled Steam trading for your account, check out our guide on how to enable Steam trade.
Not Checking Actual Prices
Many new players who want to trade skins on their own often fall victim to this little mistake, potentially costing them quite a lot of money in wasted CSGO skins value. When a player extends a trade offer outside of Steam community market or a CSGO trading legit website, chances are they will always want to buy or sell skins for the most value they can get. If you don't check the actual price before trading CSGO skins, chances are the other person will make a good deal and you will walk away with a loss.
For best results you should always use a legit trading site, instead of just trading with players who make you an offer. Chances are that if someone's offering you a trade out of the blue, it's because they know that you could be scammed out of your money.
Not Using A Legit Trading Site Or A Trading Bot
Most players who want to trade skins or other Steam account items will instinctively choose Steam community market for their trades. However, when you trade skins this way, you are losing out on a significant amount of the market value. For one, when you're trading on the Steam community market, Valve takes a cut of every transaction, essentially driving up the final price of every skin you sell, forcing you to sell your items cheaper. Although this isn't such an issue when you're selling cheap items, if you're trading knives, glove skins or other rare and valuable skins, this small cut can come up to large amounts of money.
In addition, when you sell skins this way, you will only receive your payout in the form of Steam wallet funds. These funds can only be spent in the Steam store, meaning that if you sell skins on the Steam market, you will then have to purchase game keys and sell them to other players. This isn't a very efficient way of making money, and there are much better ways to do it than the Steam website.
When you use an online marketplace, you can be sure that you will always get the best trade offers. OPmarket is a great website if you want to trade skins or purchase them from other players. It connects buyers and sellers for Steam items, including CSGO skins. When buying or selling skins on OPmarket there are no hidden fees or additional payments, and you can also choose to pay or receive your payout in many, many different methods available.
However, if you don't want to wait for someone to purchase your item, you can try a trading bot. Skinsmonkey.com will let you quickly trade your items and sell skins for an instant payout. Although buying or selling skins at OPmarket can sometimes net you better prices, Skinsmonkey trading bot is always available, and ready to provide you with an instant payout of your funds in any way you might want. If you need a quick payout from your CSGO skins, this is the best service you can use.
To Sum Up
CSGO trading can be serious business, and players who engage in trading CSGO skins naturally want the most they can get out of their items. If you know how to trade, you can be sure you will always get the best price for any of your items.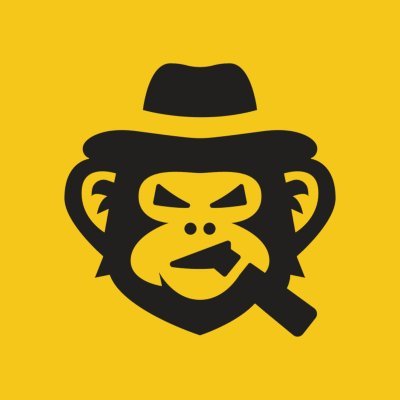 A true gaming enthusiast, especially Counter-Strike: Global Offensive and Rust. At SkinsMonkey, he is involved in creating game guides based on his own experience.