There's always a lot of talk about CSGO skins, but what many people don't know is that Steam's economy is also driven by cosmetics from other big games. Titles like Dota 2 and Team Fortress 2 are some of the most popular multiplayers on the market, and players love to fill their Steam inventories with items from these games. Today, however, we are not here to talk about them. The topic we want to cover today is Rust, specifically Rust skins. This article will explain to you everything you need to know about cosmetic items in this wildly popular survival game. We'll tell you when do new Rust skins come out, what types of items are available, and what exactly the Rust item store is.
A Brief Introduction to Rust
Rust is a multiplayer game launched in 2013 by Facepunch Studios. The game has pretty much one goal, which is – to survive. In the beginning, the player is dumped in the middle of nowhere and from then on must fight for survival. They are left with virtually nothing, which means that in order to live it is necessary to collect resources, craft, as well as constantly move around, and improve their skills. Dangers such as other players, bad weather, wild animals, and even radioactive rays are just some of the many unpleasant elements that await gamers in Rust.
Forced Server Reset
The most unique and sometimes annoying part of Rust is the infamous forced server reset. This is a system where every month Facepunch Studios conducts a sort of "cleanup" during which all players' efforts are essentially wiped out and everyone is forced to start from ground zero again. So if you thought that you would simply build your in-game skills in the first few weeks and then the game would become extremely easy, you were wrong. The Rust developers take the "survival" aspect very seriously.
The resets are usually performed on the same day every month, namely:
Every first Thursday of the month – the PC swap
Every last Thursday of the month – the Console swap
What Are Cosmetic Items?
Cosmetic items are a huge part of many Steam games. They are designed to change the appearance of a particular in-game element, allowing players to express their personality and set themselves apart from other people on the maps. Now, it's important for us to emphasize that, as their name implies, cosmetic skins perform only aesthetic functions – namely, they change the appearance of a given item. They have no effect on any other features, such as the damage dealt or the item's durability.
What Items Are Available in Rust?
Rust is a very elaborate game that aims, as we mentioned, at survival. The entire gameplay is based on finding new materials, crafting items and searching for means of survival. For this reason, the number of cosmetic skins that are available is huge. Players can choose from a wide variety of item variants ranging from elements as random as Carrot Knife and Skull Rock. It would take us about a couple of hours to list all the types of items available in Rust, and we doubt you would have the time to read that kind of article. However, we can divide them into the main categories, which are:
Weapons (Knives, swords, revolvers, spears, etc.)
Construction (Doors, windows, barricades, etc.)
Furniture (Tables, fridges, beds… and a campfire?)
Resources (Animal fat, cloth, stones, etc.)
Clothing (Masks, shirts, boots, etc.)
Tools (Rocks, hammers, axes, etc.)
Medical (Anti-radiation pills, bandages, large medkits, medical syringes)
Food (Basically anything you can imagine)
Ammunition
Traps (Snap traps, spikes, land mines, etc.)
Besides that, there are also a few random items that are hard to put into a specific category, because they don't really serve any specific purpose in the game. These include various festive items, such as for example, candy canes or reindeer antlers. Some sites call them "fun items".
Do All Rust Items Come in a Variety of Skins?
It's hard to explain, but if we had to pinpoint an answer to this question, it would be…. No. There are some items that do not come in various cosmetic variants, but these are typical of quite a lot of games. They include basic essentials, such as medical supplies or food items (but it's important to emphasize that their variety is still huge!). However, almost everything else, especially items of clothing and weapons, comes with plenty of skins to choose from. Even the hazmat suit can be personalized.
Where Can You Get Rust Skins and Rust Items?
There are various ways to get Rust skins. Some of them involve simply playing the game, while others require players to go out of their way to get the specific item they want. Let's now go through all the different methods of adding new skins to one's Steam inventory.
Rust Skin Crates
Rust Skin Crates are basically sets of items, which the players can either buy or craft on their own. This is a fantastic way of adding new elements to your Rust inventory, however, there is a catch, namely – you never know what's inside the crate. Basically, it's like buying a pig in a poke. It can turn out to be a big failure or a great success which will maybe even have the potential to earn you a lot of money.
There are 4 different types of Rust Skin Crates available. These include:
Low-Quality Bag
High-Quality Crate
High-Quality Bag
Weapon Barrel
They differ in price and contents. Of course, you won't know what items are in a particular crate no matter which one you decide on, but you can estimate their quality based on the quality of the crate.
Breaking Down Items and Crafting
As already mentioned, the main goal in Rust is survival, so crafting is also a huge part of the game. All items, including cosmetic skins, can be broken down into one or more of the three basic materials – Metal, Wood, and Cloth. From there, they can be crafted into new, perhaps even better objects.
Crafting in Rust has many levels to it. There is the basic form of crafting which involves building essential objects from resources found all over the world. This enables gamers to create essential items such as campfires or stone hatchets by simply using the crafting menu. However, there is also the more advanced form of crafting which requires players to either built specific materials that cannot be found organically in the game or to obtain Blueprints and use a Workbench.
Rust Item Store
Just like in other big games, players can buy Rust skins in the game by utilizing the Rust Item Shop. This is one of Rust's core features, which can be accessed through the game's main menu. There, players have access to a wide variety of cosmetic items, that they can purchase either through one of the direct payment methods or with Steam wallet funds. This is actually a great way of getting new items, especially if you're just starting out in Rust.
Keep in mind that the Item Store is updated weekly, which means that the selection of items is changed throughout. So if you're interested in getting a particular item in the Item Shop, you'd better act fast.
Steam Community Market
It's no secret that gamers can buy game items on the Steam Community Market, the original Steam marketplace created by Valve Corporation. It's a great website where gamers have access to many offers and a great selection of skins, including Rust skins. However, the negative side of buying items on the site created by Valve, is that the only form of payment available on their platform is Steam Wallet Funds. There is no option to pay via direct cash methods. On top of that, Steam takes a hefty percentage from each transaction carried out on the Community Market.
Twitch Drops
There are many popular Rust streamers on Twitch, such as Ricoy, Valouzz, or Blooprint, which has resulted in quite a large community of Rust players gathering on the platform. For this reason, Twitch has decided to hold frequent Rust Item Drop Events, during which players are able to obtain various Rust skins simply by enjoying Twitch streams. This is a great way to refresh your Steam inventory, especially if you already spend a lot of time on the streaming platform.
Third-party Sites
Of course, since the market for Rust skins is so large, there are also various third-party sites where players can choose from a wide range of offers, buyers, and sellers. Among the different types of such platforms are:
Online Marketplaces – where players trade items with each other
Trading Bot Sites – where players trade items with automated bots
Skin Selling Sites – where players simply buy items using one of the various payment methods
Third-party sites are a great way for players to compare prices and pay lower fees than on the Steam Community Market. However, it is important to use only trustworthy platforms, such as SkinsMonkey. Trading items online always involves the risk of being scammed, so you should at all times make sure you are using a credible intermediary. Our platform provides you with an extensive security guarantee and a 24/7 customer support team that is always there to answer any questions you may have. On top of that, on SkinsMonkey you trade items against a Trading Bot, which greatly reduces the risk of being cheated. Visit our site and see for yourself what great deals are waiting for you at SkinsMonkey.com
Conclusions
Rust Skins are a very complex subject. The game itself presents players with various tasks and opportunities, as well as customization options. If you're just starting your Rust journey, be sure to read this article, which aims to explain everything about cosmetic items in the game. After that, visit the Trade Tab on our platform to get your dream items and enhance your Steam inventory.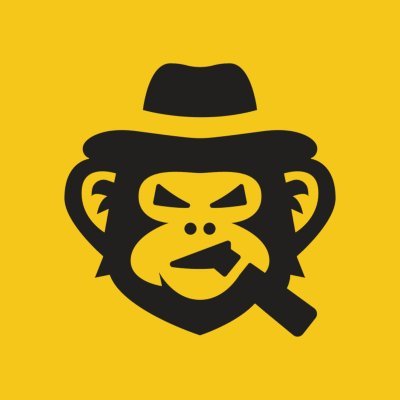 A true gaming enthusiast, especially Counter-Strike: Global Offensive and Rust. At SkinsMonkey, he is involved in creating game guides based on his own experience.