Are Rust Skins Valuable Digital Assets?
Yes, of course. In addition to being a worthy status symbol, rare Rust skins can also help you earn money. And, let's not forget that you look cooler in-game when you have fresh new skin to show off.
The most notable way Rust skins can be valuable digital assets is when you buy them low and sell them high. Luckily, it is still easily possible in 2022.
In 2021, the gaming market was valued at $198.40 billion. Several billion of this sum came solely from skin trading, including turnover of Rust items from Steam. There's more potential to make money with Rust skin trading now.
Can I Make a Profit Buying TOP Rust Skins? 
Yes, anyone can profit from buying high-quality and cheap Rust skins and selling them for a higher price. The secret lies in frequently tracking market deals and buying the most expensive Rust skins when the price chart will decrease.
However, you should use a platform with the lowest fees possible to enjoy higher profits. You also need a platform that lets you buy Rust skins with PayPal, fiat money, Crypto, and all other means you feel comfortable with.
Curious where you can find a platform like this? Your answer is SkinsMonkey, the best-automated bot trading service to buy Rust skins from in 2022! Plus, the transactions are instant. As a result, you don't waste any time or risk price changes while you wait.
How to Buy Rust Skins?
Login into Your Steam Account – Deposit funds that you deem necessary for the Rust skins you are looking for.
Choose Rust Skins of Your Dream – If your balance is enough , click on "Trade Items" without placing any items in your inventory. The Trading bot will charge the amount from your balance automatically.
Accept the Trade Offer & Enjoy New Rust Skins
To trade in-game items, you have to fulfill the following criteria: a Steam Level 2, a public account, activated the Steam Guard Mobile Authenticator and shared Trade URL on the site
What Is a Good Website To Buy Rust Skins?
You probably don't want to empty your entire wallet on skins. You surely want to put more cash in your pocket and enjoy a hassle-free process, right? In that case, SkinsMonkey is the only skin exchange platform you need to be using.
Still not convinced?
SkinsMonkey

has the lowest skin exchange fees on the market. So, you save your money to invest in more skins later on.

SkinsMonkey lets you top up your account however you want.

Visa, Mastercard, Crypto, PayPal, Zen

etc. You name it!

With

SkinsMonkey,

your identity is perfectly safe. You do not need to give us your ID, Passport or other sensitive data.

You can automate your trading on

SkinsMonkey

and enjoy passive income with instant profits once you start.
Thanks to all this, you never have to envy your friends and their new Rust skins, while you are still waiting for prices and fees to drop. Upgrade your Rust inventory with trendy cosmetic items today!
Can I Buy Rust Items With Bitcoin?
Yes, you can. You can instantly purchase as many Rust items as you want using Bitcoin. We support many other Cryptocurrencies. With SkinsMonkey, you can buy and sell Rust skins using Ethereum, USDC, Litecoin, Dash, Bitcoin Cash, and more.
Buying with Crypto is much more secure and transparent. You also remain anonymous and easily protect your identity. You can make borderless transactions. It doesn't matter where or when you buy them, it's always easy and instant.
It is much cheaper with often no fees. We offer up to a 35% bonus on Crypto transactions, so you get more money in your account than you deposited – on the house!
What Else Should I Know To Buy Rust Skins?
If you've ever gotten any category of Rust skin, you know the satisfying feeling you get when you put it on. The rarer and more expensive it is, the better the feeling. Plus, when you get bored with it, you get to sell it and even make a few extra bucks.
When it comes to this, SkinsMonkey can help you big time! 
Your safety, the safety of your skin, and the increase of money in your pockets are the things we guarantee. That's why we've ensured to create a platform with advanced security, super low prices, and fees the same as a few nickels and dimes. There's no need to wait anymore because the Rust Trade bot has all the skins you dream about!
SkinsMonkey vs Steam Community Market 
You're much better off trading with SkinsMonkey compared to the official Steam Market and other trading sites.
Why?
It's more secure and much faster. We at SkinsMonkey make it our priority to prevent anyone from ever getting scammed while trading Rust skins. Not only that. All your trades are instant beats waiting around for hours and even days when using Steam.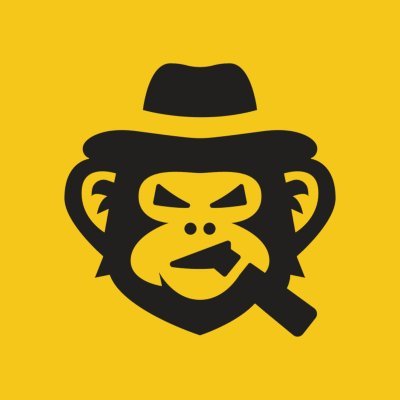 A true gaming enthusiast, especially Counter-Strike: Global Offensive and Rust. At SkinsMonkey, he is involved in creating game guides based on his own experience.