Have you been wondering lately how you can take your game to the next level? Well… It turns out that white is the way to do it! In CS:GO it's not just brides who can wear white. Quite the opposite. We've compiled a list of 10 best weapon skins that will prove to you that white is the best color for your CS:GO skins collection. If you want to add unique weapon skins to your Loadout and stand out from other players, then be sure to read what we have prepared for you.
Let's start with one of the classics, which is also one of the most popular weapons in the Counter Strike world. The M4A4 Urban DDPAT was introduced to the game in 2013 as part of The Train Collection. The name of the skin is associated with the fact that it was painted using Digital Disruptive Pattern (DDPAT) hydrographic, which gave the full-auto assault rifle a whole new character. This white CS:GO skin is a great option for any player, especially since it is one of the cheaper items on our list.
Flavor Text: By the time you're close enough to notice the pixels it's already too late
Lowest Steam price: $1,12
Drops From Case: the Train Souvenir Package case
First Added: 27 November 2013
Another beloved weapon in the CS world is, of course, the notorious AK-47 assault rifle. As it turns out, covering it in white paint with sci-fi-style orange and black patterns will make this iconic weapon even more impressive. The AK-47 Asiimov was introduced to the game in 2018 with the Welcome to the Danger Zone update. This CS:GO skin is available in all exterior versions. Its price has been strongly fluctuating in the past months, but overall, Asiimov is a rather affordable skin. The Factory New version will cost you $120 to $130, but you can get the Minimal Wear version for about $35.
Flavor Text: Anyone can predict the future… a visionary shapes it
Lowest Steam price: $88,65
Drops From Case: the Danger Zone Case
First Added: 6 December 2018
The USP-S Printstream is one of the newest additions to CS:GO, as it only appeared in the game in 2022 with the Recoil Case Skins update. The pistol is equipped with a detachable silencer, which makes it a beloved weapon of many players. The design of this USP-S skin is definitely eye-catching. The Printstream is black and white with pearlescent highlights. Any player who adds it to their equipment will definitely stand out from the rest.
Flavor Text: WHITE_1; BLACK_1; PEARLESCENT_1; SILENCED_1; PISTOL_1;
Lowest Steam price: $192,97
Drops From Case: the Recoil case
First Added: 1 July 2022
The FAMAS Mecha Industries is a great weapon for people who want to enrich their loadout with white skins, but don't necessarily have a fortune to spend on them. This particular white CS:GO skin first appeared in the game in 2016 along with the introduction of the Brothers In Arms update. The black-and-white color combination gives it a sci-fi movie-like vibe and leaves a lasting impression on other players. FAMAS Mecha Industries is available in all 5 exteriors, and the Factory New version usually goes for under $5.
Flavor Text: Spikey blue hair and robot companion not included
Lowest Steam price: $3,40
Drops From Case: the Glove case
First Added: 28 November 2016
If you're looking for CS:GO skins that will strike a chord with your opponents, the AWP Worm God may be the one for you. The AWP is a well-known high-risk high-reward weapon, which, combined with the innovative design of the skin, will make you look deadly. The Worm God depicts a human skull covered with roots and is probably the flashiest skin on our list. It was introduced to the game back in 2015 along with the Chromatic Scale update. Its drop probability is rather small, but fortunately, you can easily get it on the Steam Marketplace for a few dollars.
Flavor Text: There are some roots you don't want to take hold
Lowest Steam price: $1,00
Drops From Case: the Chroma 2 case
First Added: 15 April 2015
💡 Do you have a lot of white CSGO skins in your inventory, or would you like to get one? Trade CSGO Skins using our site and get new items at the best prices!
The Desert Eagle aka the Deagle is another CS classic. Some players love it, some hate it, but everyone agrees that the Hypnotic skin is one of the best skins out there. It was introduced in 2013 with the Arms Deal update. Theoretically, it is not a white CS:GO skin, as it is covered with a pearl basecoat, but it definitely belongs to the light side of the spectrum. The black accents, makes this weapon stand out from other skins. It is worth noting that this is a rather pricy item, especially since it is only available as Factory New or Minimal wear. However, obtaining the Deagle Hypnotic is definitely a good way to enrich your white loadout.
Flavor Text: You're not getting sleepy, you're passing out from blood loss
Lowest Steam price: $20,80
Drops From Case: the CSGO Weapon case
First Added: 14 August 2013
It is worth pointing out that CS:GO skins are not limited to firearms only. Using knives is also a great way to make an impression on your opponents. There are plenty of knife enthusiasts in the game who can rest assured, as there are a number of weapon skins that are created specifically to enhance the look of their blades. Falcon Knife Damascus Steel is a beautiful example of a white skin that is as sleek as it is impressive. The blade is made of two types of carbon steel and has a curved edge. It first appeared in the game in 2017 and can be obtained in all 5 exteriors.
Flavor Text: Finally, a weapon strong enough to match your resolve
Lowest Steam price: $85,58
Drops From Case: the Spectrum Case or the Spectrum 2 Case
First Added: 15 March 2017
Speaking of knives in CS:GO, it would be a shame not to mention many players' beloved pair of blades. Shadow Daggers are a classic and the Stained version is one of the most popular skins out there. It was introduced in 2015 alongside the Shadow Boxing Update. The push daggers are painted in shades of white and gray and feature a stain-like pattern. The drop probability of this white weapon skin is low, but getting one on the Steam Marketplace is not a problem. The Factory New version usually costs between $80 and $100, but you can easily find other exterior versions for cheaper.
Flavor Text: If you think it's messy now, wait until you see it under a blacklight
Lowest Steam price: $70,33
Drops From Case: the Shadow case
First Added: 17 September 2015
The MP7 Whiteout is proof that minimalism really is the way to go. This beautiful German-made weapon has been in the world of counter strike for nearly a decade as it was first introduced in 2013. Unfortunately, The MP7 Whiteout cannot be obtained by opening weapon cases but it is a part of The Office collection. It is also worth noting that this particular CS:GO skin is among the considerably more expensive entries on our list. The Factory New version goes for up to almost $300. However, if you are a sub-machine fan, we strongly recommend this investment.
Flavor Text: It looks pure, but looks can be deceiving
Lowest Steam price: $240,23
Drops From Case: None
First Added: 14 August 2013
The last item on our list is ideal for players who don't care for minimalist solutions but also don't necessarily have the desire to go crazy with skulls and roots. The AUG Arctic Wolf is a wonderful assault rifle, whose biggest drawback is its long reload time. Nevertheless, this is one of the best weapon skins in CS:GO. It was finished with a custom paint job resembling the white coat of an Arctic wolf. This skin is a great addition to any player's white loadout, plus it will make the blood in the veins of their opponent run cold.
Flavor Text: Every round is a 1v5
Lowest Steam price: $3,17
Drops From Case: the Shattered Web Case
First Added: 18 November 2019
Conclusion
CS:GO skins are an awesome way for players to express themselves and bring a personal touch to their gear. If you want to look the most elegant of them all, then definitely check out our list of the 10 best white skins CSGO. Additionally, if you want to find more light skins, go and take a look at SkinsMonkey, where you can filter CS:GO equipment based on its color.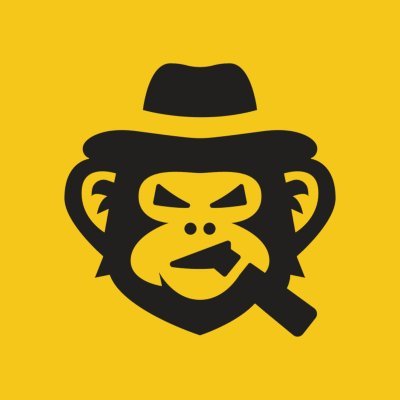 A true gaming enthusiast, especially Counter-Strike: Global Offensive and Rust. At SkinsMonkey, he is involved in creating game guides based on his own experience.